Jets Impressive in Joint Practice With Falcons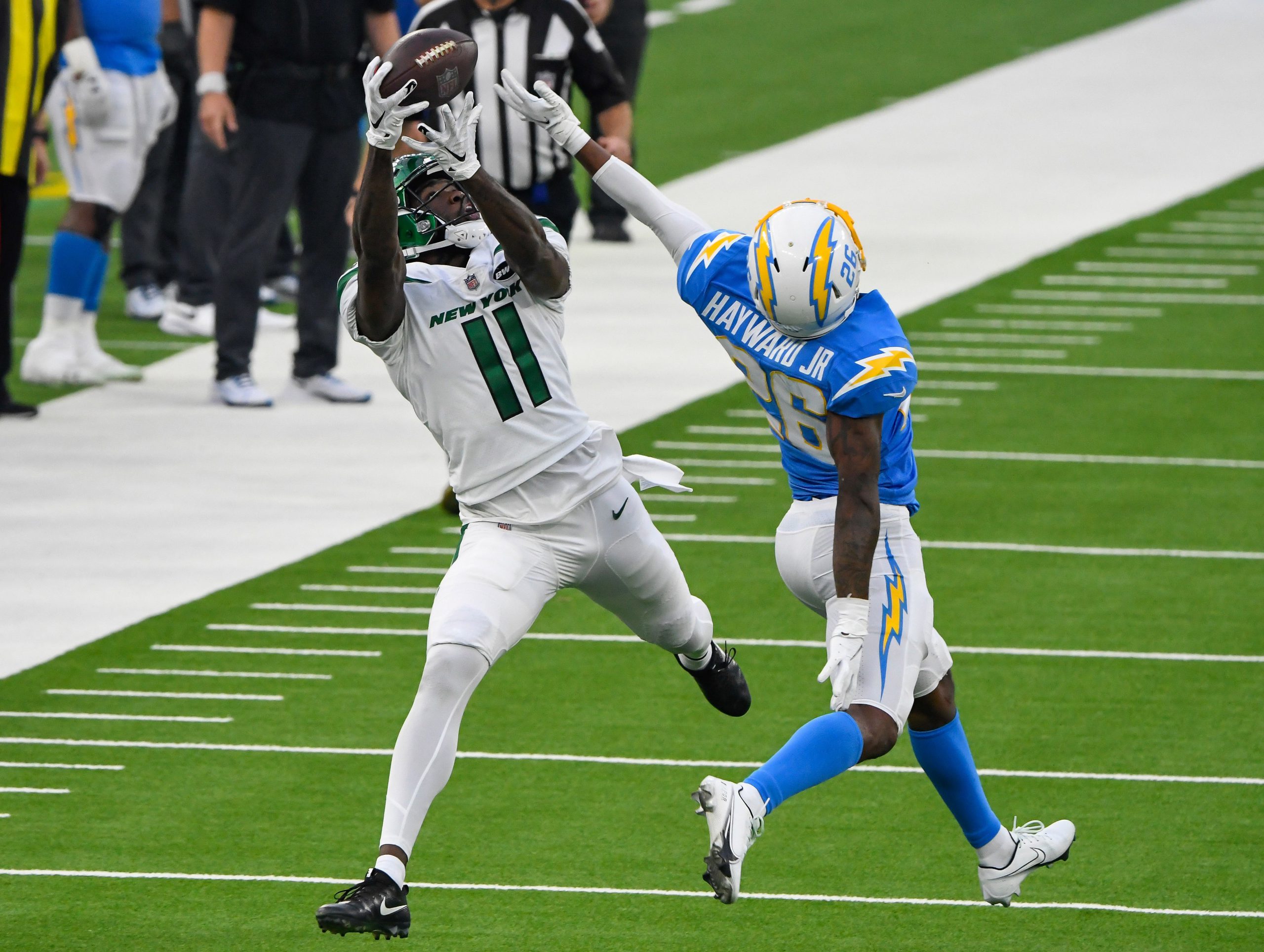 Some tempers flared early on but cooler heads prevailed as the Jets and Falcons got together in Florham Park for the first of two joint practices.  Plenty of rookies and youngsters flashed for the Jets with a handful of key veterans also making some plays.
Current number one quarterback Joe Flacco lit up the Falcons secondary during an unscripted team period, that ended with a TD to Braxton Berrios.  Flacco also hit Elijah Moore for 42-yard completion according to Rich Cimini of ESPN New York.
Flacco leads an eight-play, 60-yard TD drive in unscripted period. Big play a 42-yard pass to a wide-open Moore. Moore then beat Hayward on a third-and-13 conversion. TD a 5-yard pass to Berrios on third down. Masterful drive by Flacco. #Jets

— Rich Cimini (@RichCimini) August 19, 2022
The Jets saw some more fireworks on offense as rookie running back Breece Hall went for what would been a 75-yard touchdown without a defender getting a hand on him.
OH MY @BreeceH 🔥 pic.twitter.com/Of2pAT0dbq

— New York Jets (@nyjets) August 19, 2022
There were some other standouts on offense as Denzel Mims picked up some contested catches while rookie Irvin Charles had his name called out by multiple writers who were in attendance.
Denzel Mims goes up high to snare a throw from Mike White. Another terrific grab by Mims. #Jets

— Dennis Waszak Jr. (@DWAZ73) August 19, 2022
On defense, the young draft picks on defense made some big time plays.  Cornerback Sauce Gardner had his first INT of camp and Jermaine Johnson picked up a sack on what would have been fourth down for the Falcons.
Jermaine Johnson on the board, got what I think would've been a sack of Mariota in a game. #Jets

— Zack Rosenblatt (@ZackBlatt) August 19, 2022
Head coach Robert Saleh highlighted the Hall run as the play of the day and will undoubtedly be looking forward to seeing how his team responds tomorrow after a strong showing today.
Videos
JetNation
4.6K
Subscribe
Broken Brains; Critics of Jets Quarterback Aaron Rodgers Begin Stirring up Conspiracy Theories