Back to Reality; Clueless Jets Blown out by Bengals in 27-12 Loss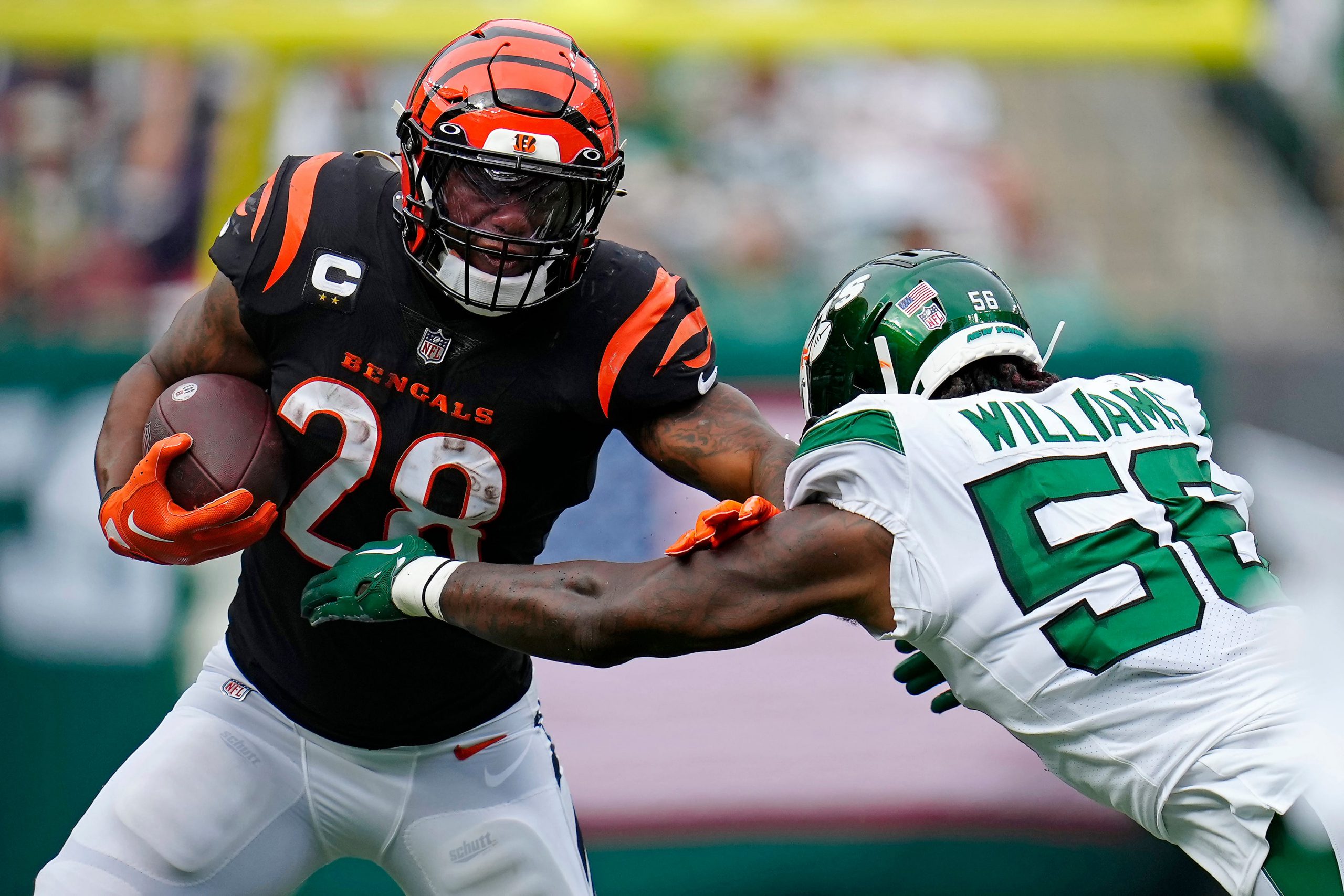 The Cleveland Browns must be kicking themselves right now, wondering how they ever blew that 13-point lead against a hapless New York Jets team that fell today to the Cincinnati Bengals by a final score of 27-12.  For those who tuned in, they know it wasn't really that close.
The previously winless Bengals came to town favored against the Jets, and a loss for Gang Green shouldn't have come as any surprise.  What should however, was the way the Jets lost.
Once again, the Jets faced a team whose pass protection is statistically worse than any team in the NFL over the past 20 games, and did little to nothing in terms of getting to the QB.
Carl Lawson, Quinnen Williams, Jermaine Johnson, Sheldon Rankins, John Franklin-Myers, Michael Clemons, Jacob Martin, Solomon Thomas, Nathan Shepherd in 2022:

QB drop backs: 75
Sacks: 3

— Glenn Naughton (@AceFan23) September 25, 2022
Yes, there were some garbage time sacks against Bengals quarterback Joe Burrow, but as has been the case for the Jets over the past decade or so, there was no pass rush to speak of when it mattered.  Same old story.  Burrow would finish the day 23-36 for 275 yards and 3 touchdowns.
The Jets also showed a disturbing lack of discipline and fundamentals on one Bengals touchdown.  The drive was kept alive by a bone-headed roughing the passer call on defensive lineman John Frankin-Myers on 3rd down.  It was then capped off with a Burrow completion to wide receiver Tyler Boyd over the middle.  With Boyd in his crosshairs, safety Jordan Whitehead opted to go for the highlight reel hit instead of wrapping Boyd up, who spun off of Whitehead and scampered 56 yards for a score.
Meanwhile, Joe Flacco followed up one of the most memorable performances in team history with yet another to add to the list of lackluster snooze fests.  Flacco was often off target and at times puzzling.  Yes, Jets receiver Elijah Moore is capable of making plays as a boundary receiver, but Flacco repeatedly threw jump balls to the 5′ 10" receiver as if he were 6′ 5".  Flacco also delivered a few hospital balls over the middle, one of which led to a rib injury for rookie pass catcher Garrett Wilson.
Flacco didn't get any help from the O-line where a clearly banged up George Fant allowed two strip sacks, at least one big QB hit and got called for a holding penalty.  Fant was eventually pulled from the game with the Jets citing his balky knee acting up.
The Jets signal caller would go on to threw for a soft 285 yards without a touchdown while tossing a pair of interceptions.  A third pick was dropped by a Bengals defender at one point.
Reports prior to the game suggested quarterback Zach Wilson could be back by week four against the Pittsburgh Steelers.  Should the Jets continue to flounder when Wilson returns, the heat is going to start getting turned up on Robert Saleh, whose defense was beaten and battered yet again.
Videos
Aaron Rodgers Injury Fallout & Jets/Bills Recap