Jets Rookie Class Living up to Hype Over First Quarter(ish) of Season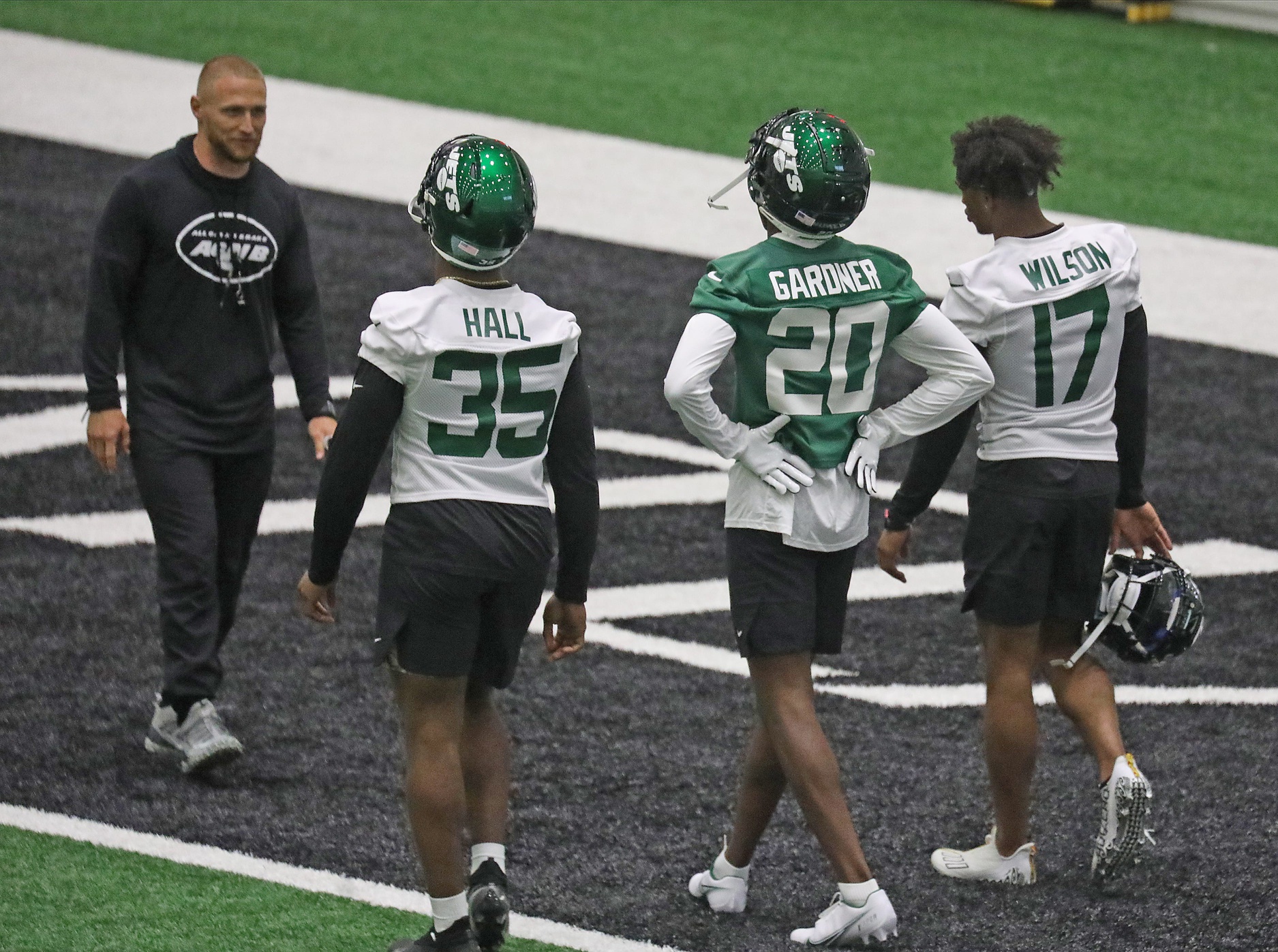 Back when the NFL season was just sixteen games, we would often provide quarterly updates on that year's rookie class.  Well, with the schedule getting bumped to 17, it's not quite quarterly, but still a fun exercise.  So how is Joe Douglas' rookie class looking thus far?  After months of hype, they've finally worked their way on to the field and have not disappointed at all.  In fact, they've been even better than most anticipated.
CB Ahmad "Sauce" Gardner (Rd 1, 4th overall): Gardner has been stellar from the moment he stepped on the field and is already good enough that even allowing a catch is somewhat of a surprise at this point.  He has gone head-to-head with and shut down some very talented receivers early on.  His best effort came against Bengals star receiver Ja'Marr Chase, who faced off against rookie ten times when the Jets face the Bengals.  The result for Chase?  Only one target with zero receptions on 10 reps.  Gardner's biggest test comes this week against the Dolphins when he'll face Tyreek Hill and Jalen Waddle.  Gardner said at one point that the player who gave him the hardest time in college was Memphis receiver Calvin Austin.  Austin isn't on the same level as Hill or Waddle, but his size and playing style is more similar to anyone Gardner has seen at this level.
Ahmad Gardner in man coverage through Week 4, per PFF/TruMedia:

– 25 Snaps (20 Press)
– 3 Targets
– 1 Reception
– 5 Yards

— Austin Gayle (@austingayle_) October 5, 2022
WR Garrett Wilson (Rd 1, 10th overall): Adding Wilson to an already strong duo in Elijah Moore and Corey Davis gives the Jets three legitimate targets from 1-3.  Wilson has shown early on why some viewed him as the top pass catcher in this class and already has a game winning touchdown to his credit.  There were some drops during training camp and that showed up again this past week as he dropped a pair of Zach Wilson passes.  But even without being perfect, the Jets probably feel very comfortable with the Wilson pick as the early results resemble what you want to see from a number one wide receiver.
Edge Jermaine Johnson (Rd 1, 26th overall): Johnson has applied his fair share of pressure as a pass rusher but has also been very good against the run.  Don't let the fact that Johnson only has a a sack and a half fool you.  In Johnson, it looks as if the Jets have a multi-dimensional player who is making plays despite having his reps limited to around only 20 per game.
RB Breece Hall (Rd 2, 36th overall): We haven't seen hall "break a big one" yet, but you can see that he's on the verge of making it happen.  He's seeing increased reps as a runner and receiver and will be the team's number one running back in the near future.  If not for a badly underthrown ball this past Sunday, Hall had a shot at a 90+ yard receiving touchdown as he torched the defense down the right sideline but couldn't come up with the pass as he slowed down to come back to the ball before colliding with a defender.
Perhaps worth mentioning at this point the NFL draft guru Daniel Jeremiah ranked the NFL's top 25 rookies thus far.  The Jets top four made out alright.  Jeremiah ranked Gardner first, Wilson 5th, Hall 8th and Johnson 18th.
.@MoveTheSticks' top 25 rookies at the quarter mark of the 2022 @NFL season.@nyjets lead the way with four reps, including the player ranked No. 1.https://t.co/TvLX3uHw5Q pic.twitter.com/h3OoYoI7HH

— NFL Draft (@NFLDraft) October 5, 2022
TE Jeremy Ruckert (Rd 3, 101st overall): Of all the rookies on the roster, Ruckert has been the least active and has seen just one target, which he dropped in the flat with Joe Flacco at quarterback.  The quietest of the rookie class so far, Ruckert will continue to work toward getting more opportunities.  In time, he'll get them.
OT Max Mitchell (Rd 4, 111th overall): The biggest surprise in the group, Mitchell was expected to sit and learn for at least a season when he was drafted.  As training camp progressed, we heard Jets coaches mention how impressed they were with how quickly Mitchell was coming along.   It turned out to be more than just lip service as the team cut ties with long-time backup Chuma Edoga in favor of Mitchell.  And as injuries on the O-line mounted, Mitchell found himself starting at right tackle from week 1.  Mitchell has been far from perfect, but for a late round pick out of a small program, he's been about as good as you could have hoped for after being thrust into the starting role.
#Jets 2022 Rookie Snaps, through 4 Games (Snap%, out of 302 OFF/255 DEF):

Sauce Gardner: 250 (98.1%)
Garrett Wilson: 187 (62.5%)
Jermaine Johnson: 83 (32.6%)
Breece Hall: 143 (34.5%)
Jeremy Ruckert: 20 (7.2%)
Max Mitchell: 261 (85.3%)
Micheal Clemons: 82 (32.5%)@JetNation ✈️

— Dylan Tereman (@DTereman) October 5, 2022
Edge Michael Clemons (Rd 4, 117th overall): Clemons impressed early on in camp and the pre-season, earning himself not only a spot on the roster, but the chance to be a part of the Jets rotation.  He's playing about as many snaps as Jermaine Johnson and like the first rounder, has made plays against the run and the pass.  In Clemons and Johnson, the Jets hope they've found a pair of bookend defenders who can line up in the trenches for years to come.
Videos
New York Jets OTA Presser Takeaways, Aaron Rodgers' Impact and Summer Delusion