Moore's "Me First" Attitude Should Open the Door for Denzel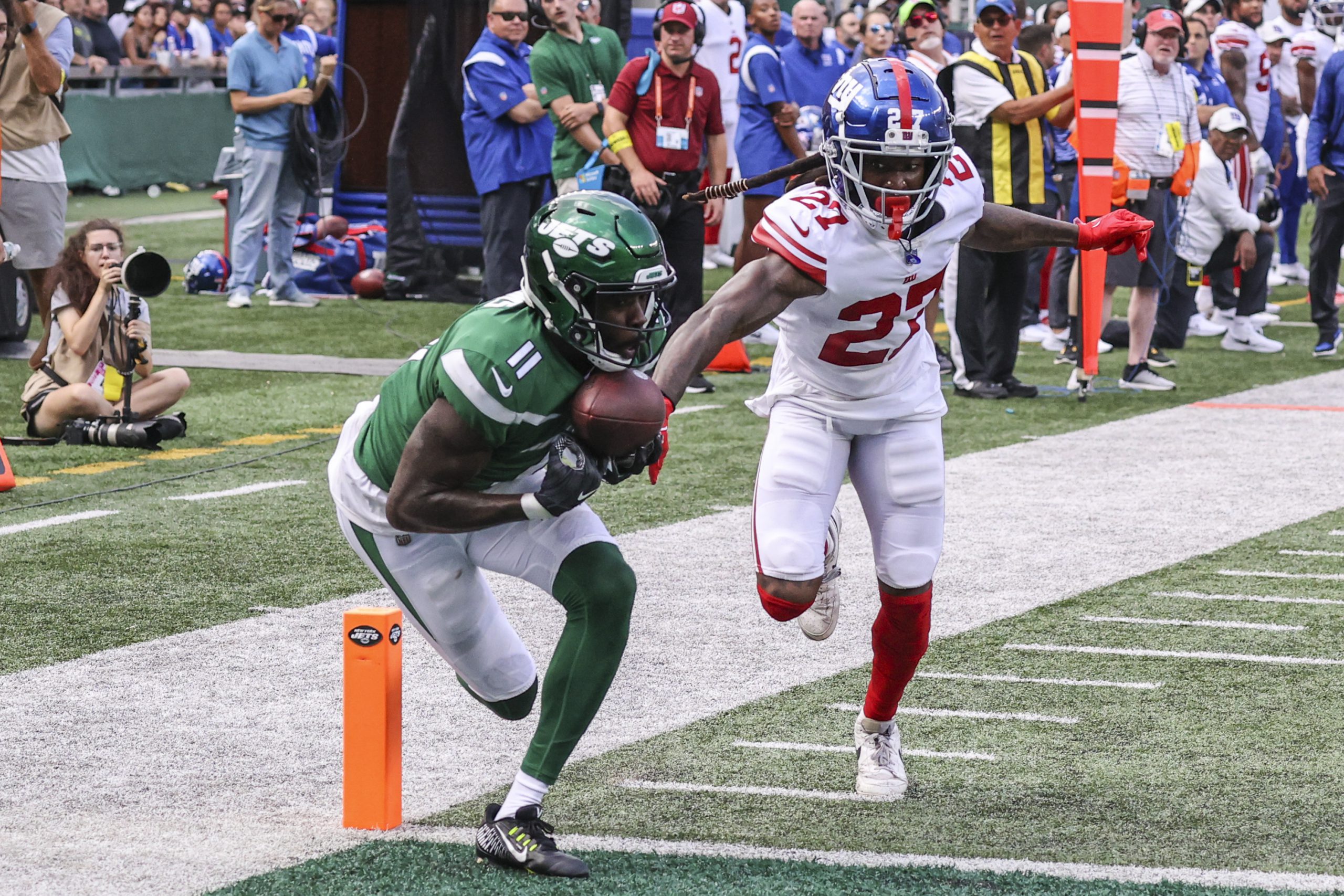 That sound you just heard may have been that of a door slowly creaking its way open for Jets wide receiver Denzel Mims and he could have Elijah Moore to thank for it.
Moore has made it clear.  Winning football games is not at the top of his list of priorities as a member of the New York Jets.  Concerned solely with his production, Moore hadn't noticed (or cared) that the Jets are off to a 4-2 start.  A win on Sunday would put the team in fantastic position for a playoff appearance.  It would be the first for the team in ten years.
For a team trying to establish a winning culture, Elijah Moore is not a fit.  Not right now anyway.  Perhaps Moore will re-align his priorities at some point, but that point isn't now.  With this being the case, Denzel Mims should get the starting nod on Sunday against the Broncos.  And as crazy as it may sound, the team may be better off for it.  At least in the short term.
This Sunday we find out if all the talk about "culture change" for the @nyjets is real or not. You have a pair of former second-round picks at WR. One willing to work hard for a shot to play and another who is playing but prefers individual stats over winning. Who plays?

— Glenn Naughton (@AceFan23) October 21, 2022
While Mims has been a non-factor since the arrival of the current regime, he's a far superior run blocker than Moore.  And in case you hadn't noticed, that's how the Jets are winning football games right now.  a heavy dose of running backs Breece Hall and Michael Carter.  It's a game plan that suits Mims far better than the diminutive Moore.
Starting Mims would also send the message to the locker room that guys who aren't interested in winning games may not see the field.  And even though he requested a trade himself before the start of the season, Mims has reportedly remained upbeat and positive at 1 Jets Drive.
Moore on the other hand has apparently rubbed some people in the building the wrong way in recent weeks according to Rich Cimini of ESPN.
Moore's behavior today — pre-trade request — didn't sit well with #Jets. Wouldn't be surprised if he's inactive on Sunday. Denzel Mims, who has been practicing at the X spot (Moore's position), could get his shot.

— Rich Cimini (@RichCimini) October 20, 2022
So now we wait for the inactive list to come out roughly an hour before game time to see if Mims gets his shot or if the Jets look the other way and give Moore a free pass.
Videos
Aaron Rodgers Injury Fallout & Jets/Bills Recap