There's no Getting Around it, Jets Need More From Zach Wilson With or Without Healthy Supporting Cast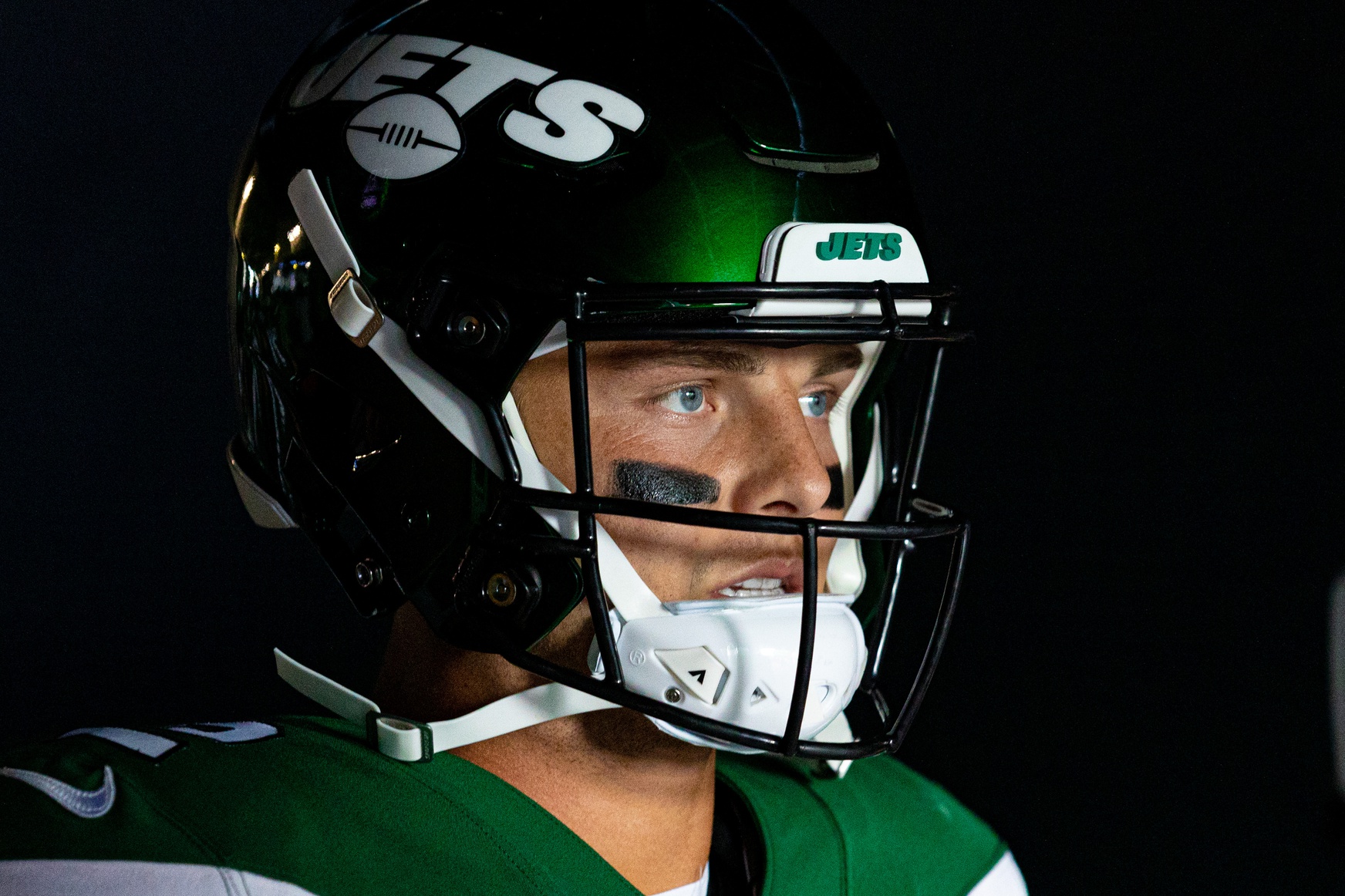 The New York Jets escaped the Mile High City with a 16-6 victory over the Denver Broncos with a few things becoming very clear with the team sitting at 5-2.  One is that this team is now a credible playoff contender.  Another is that Sauce Gardner and DJ Reed might be the best cornerback tandem in the NFL.
The final, and most important thing is that quarterback Zach Wilson has simply got to be better. Mike LaFleur is going to need his QB to perform at a higher level if the Jets are going to keep winning games.
The second year BYU product was indeed facing one of the top defenses in the NFL with three of the most important players on offense in the trainer's room.  Running back Breece Hall, wide receiver Corey Davis and offensive lineman Alijah Vera-Tucker.
The Jets fear a season-ending ACL injury in the case of Hall while little has come out thus far regarding Davis and Vera-Tucker.  But either way, Wilson has got to step up.
The Jets win yesterday marked the third consecutive game in which Wilson failed to throw a touchdown pass.  He would go just 16-26 for 126 yards with a huge chunk of that total coming on a short pass that Michael Carter took for 37 yards.  Wilson faced plenty of pressure on the day, but as has been the case for much of his season, when he had the time to work with, Wilson was off target or just held on to the football for too long.  For a player who was unbelievably accurate in college, it's been frustrating to watch him consistently misfire as a pro.
In Denver, Jets were 16-26 passing for 121 yards, with 37 yards coming on a short pass that M. Carter got a lot of RAC. The other 15 passes went for 84 yards (5.6 average). Jets won with a strong team effort, but there could be games moving forward they need more through the air.

— Dan Leberfeld (@jetswhispers) October 24, 2022
Wilson is currently on pace for 3 touchdown passes on the season and has averaged just 147 yards per game over his past three contests.  While the Jets have managed to find a way to win despite his lack of production, it's simply not sustainable.  At some point, Wilson is going to have to step up and find the end zone a time or two.
In the coming weeks, Wilson will have to face Bill Belichick twice and the Buffalo Bills once.  If he comes out of those three games without a touchdown pass, expect the Jets unlikely 5-2 start to quickly become 5-5.
Videos
Aaron Rodgers Injury Fallout & Jets/Bills Recap