Zach Wilson: I Still Believe Nobody Outside of this Building Knows What They're Talking About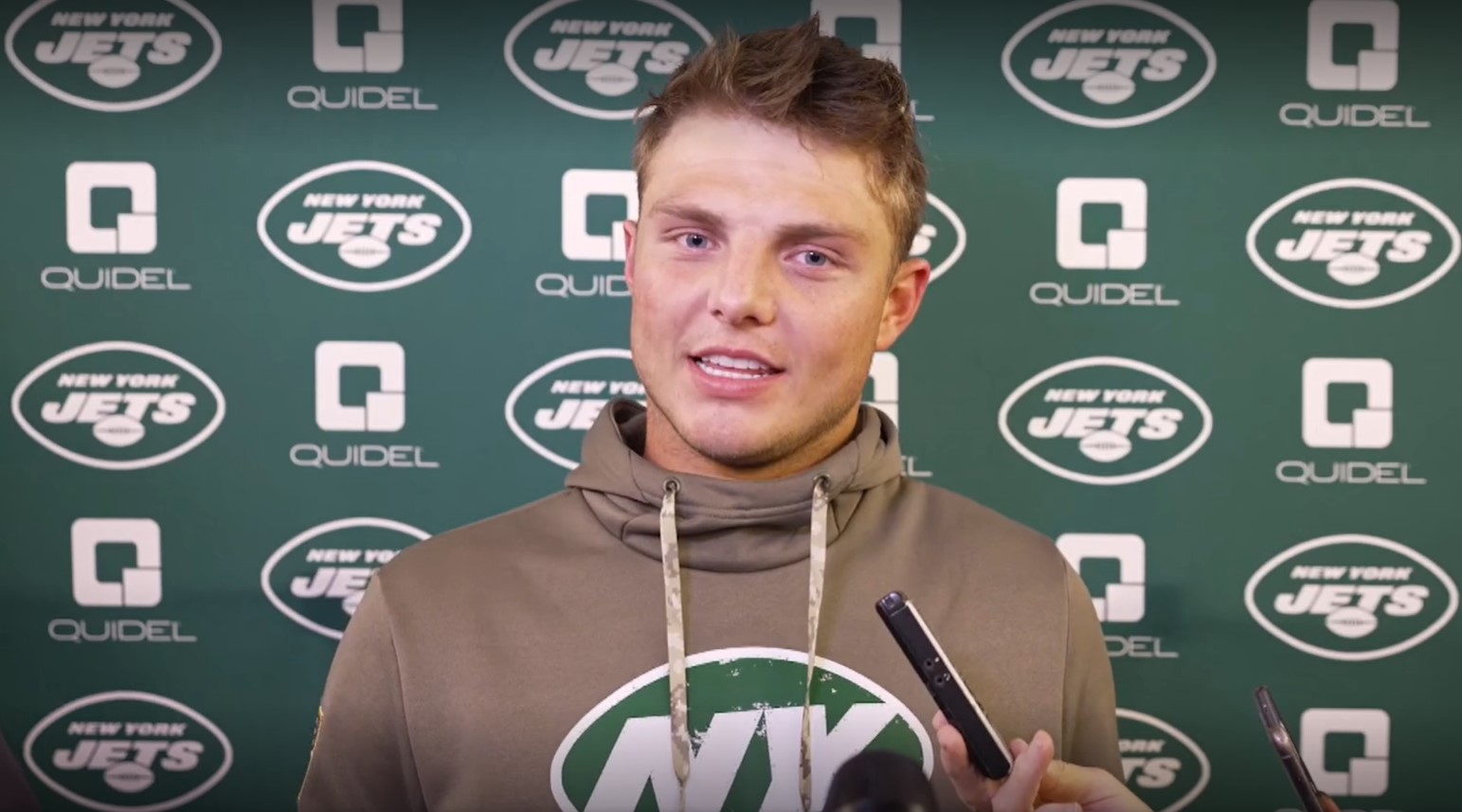 Zach Wilson spoke to the media on Thursday, he spoke about the next play mentality, taking the good and learning from the bad. When I throw the ball away, I have to throw the ball away. I can't throw it up. Trust the defense.
He said, throwaways are frustrating, but I have to play the field position.
The most interesting part of the interview was when Zach said:
Nobody outside of this building knows what they are talking about.
A reporter said he knows, and Zach asked him, "Why did you turn down a coaching position?"
Zach smiled as he said this and went on to say he is in a great head space. Happy that the team is winning football games.
Feisty Zach is back; bring on the Patriots.
Stop by this thread in our NY Jets forum, to read the full transcript and see fan reaction.
Videos
Aaron Rodgers Injury Fallout & Jets/Bills Recap