Zach Wilson Benched! Mike White to Start vs Bears; NY Jets Podcast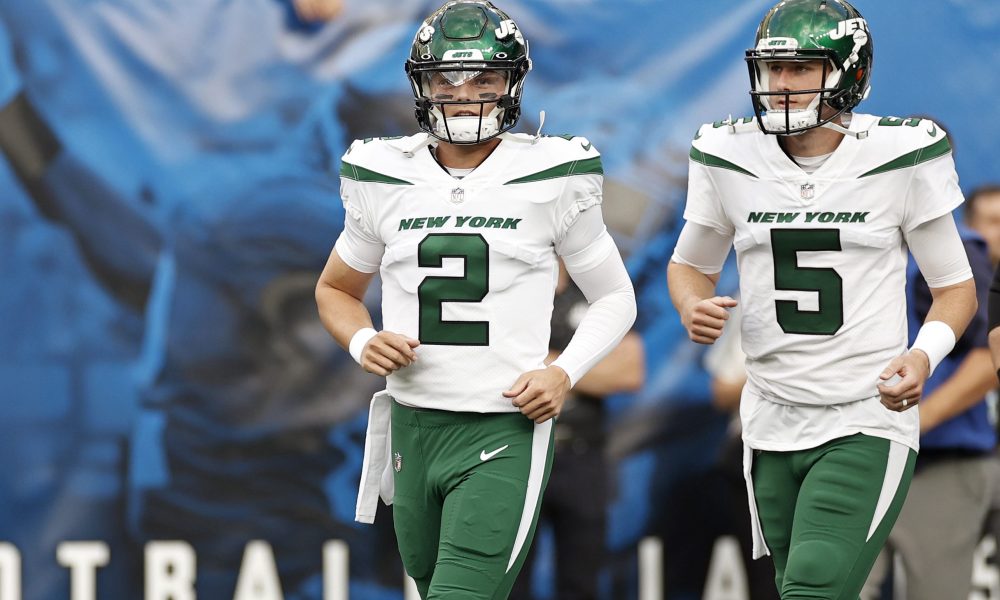 Zach Wilson heads to the bench as Mike White is named starter for the Jets this week. JetNation hosts Dylan Tereman and Glenn Naughton give their reactions to the QB situation on our NY Jets Podcast. Listen if for thoughts on what to expect from White White against Chicago. Joe Flacco will be the backup QB and Zach will be inactive on Sunday.
Special thanks go out to our long-time sponsor, MILE Social a NJ Digital Marketing Agency. They help us with our online presence and social media.
Our NY Jets Podcast can now be found on Spotify and Amazon Music. Also, be sure to subscribe to us on iTunes or Google Play. Here is some more information on how you can find us online.
Videos
Aaron Rodgers Injury Fallout & Jets/Bills Recap