Win vs Bears Highlights two Players Joe Douglas Should be Working to Re-Sign ASAP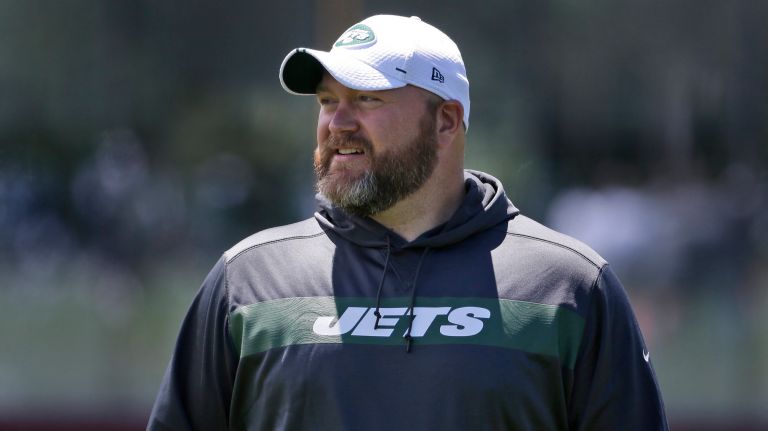 While the Jets and their fans are basking in the glow of another historic performance from quarterback Mike White, it's time for Joe Douglas to get on the phone.  In the Jets win, we saw two players who have played at a consistently high level get the job done once again.
.@nyjets @knight_zonovan quickly adopted the year long #Jets philosophy of next man up. And the offensive line and 2 tight ends and receivers made for a great day pounding the football. #TakeFlight #BaldysBreakdowns pic.twitter.com/Re4U9HION0

— Brian Baldinger (@BaldyNFL) November 28, 2022
Right guard Nate Herbig returned to the lineup after sitting out last week and his presence was felt immediately.  From the first snap of the game, the team's running game was noticeably better than it was last week and Herbig was a big reason why.  An off-season waiver claim, Herbig has been a fantastic addition to a banged up offensive line.
Prior to landing at 1 Jets Drive, Herbig had starting experience with the Philadelphia Eagles before being let go and picked up by Joe Douglas.  Now filling in on a beaten and battered Jets O-line, Herbig has proven his worth to the team as a valuable backup who could eventually become a starter whose presence gives the Jets some roster flexibility.
On the other side of the ball but staying in the trenches, Douglas should be looking to lock up edge rusher Bryce Huff.  An undrafted free agent out of Memphis, Huff has shown elite get off on a consistent basis and manages to disrupt opposing quarterbacks far more than your average fan might realize.
A player who finds a way to make his presence felt, Huff had another sack yesterday despite being used on just nine snaps.  From his time in college to the moment he entered the NFL, Huff has earned praise for his elite quickness off the line off the line of scrimmage.
Fastest pass rush get off (time to cross LOS) in 2021, per NFL Next Gen Stats:

A.J. Epenesa, 0.74 seconds
Myles Garrett, 0.76s
Derek Barnett, 0.78s
Trey Hendrickson, 0.79s
Bryce Huff, 0.80s

(Min. 100 pass rushes)

— Seth Walder (@SethWalder) August 4, 2022
Huff also came up big in the Jets win against the Buffalo Bills a few weeks ago, forcing a fumble from Bills QB Josh Allen when he beat his man, got deep into the pocked and got a hand on an Allen intended pass.
The Jets heavy rotation on the D-line minimizes the snaps Huff plays, but don't let the stats fool you.  His relatively low sack numbers don't speak to the impact he has on game day.  As he continues to construct one of the top rosters in the NFL, Joe Douglas should be trying to get Herbig and Huff locked up sooner rather than later.
Videos
New York Jets OTA Presser Takeaways, Aaron Rodgers' Impact and Summer Delusion