The Jets' Silent Assassin DJ Reed Begins Getting The Praise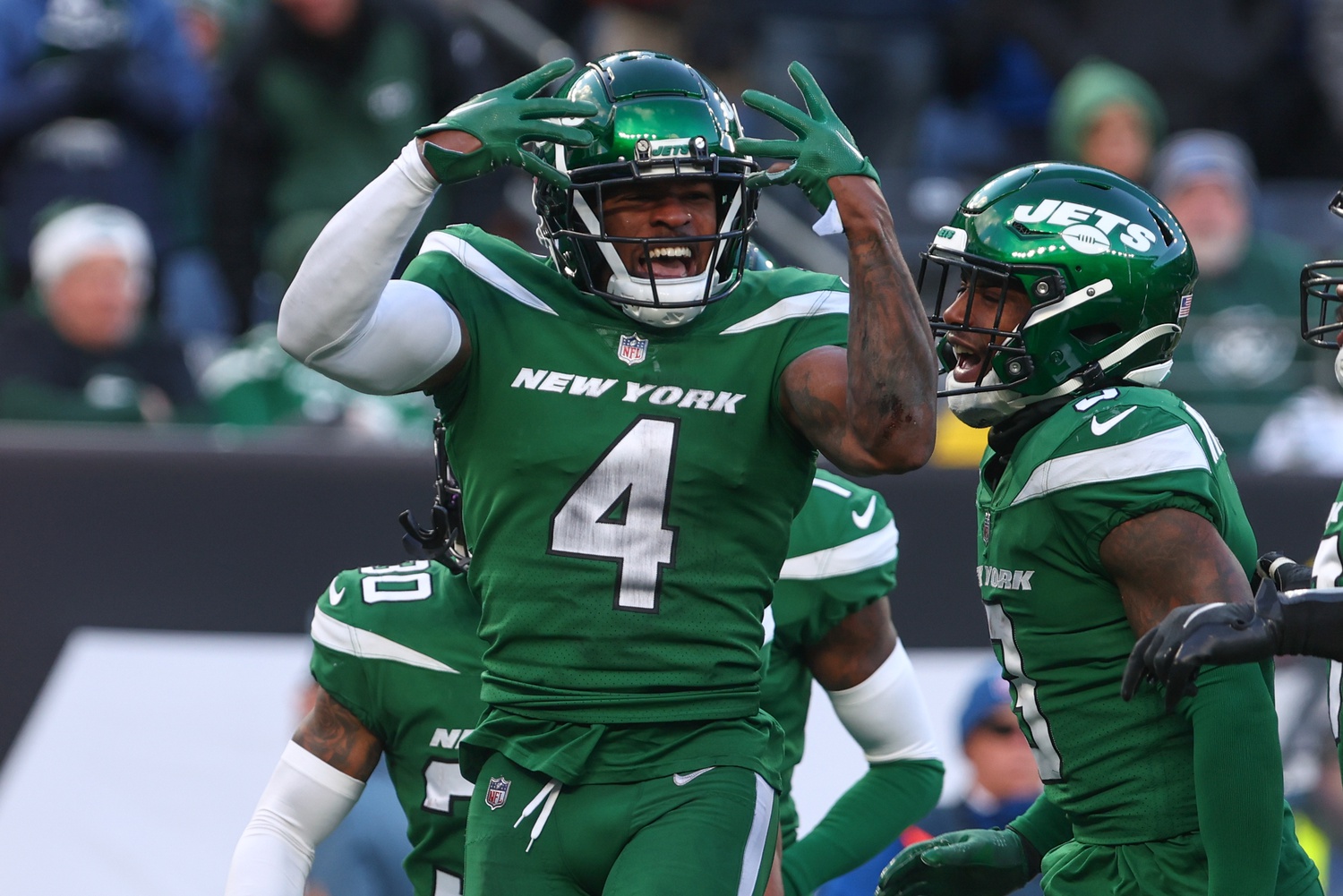 Coming out of Kansas State, D.J. Reed quickly slipped into the fifth round of the draft back in 2018, so it is fair to say the New York Jets cornerback has become pretty accustomed to being overlooked during his career so far.
The 26-year-old is pretty humble about his experiences so far. There is considerable irony in the fact that he has thrived at the Jets in the 2022 campaign under the tutelage of the very man who now admits that during their time together at the San Francisco 49ers, 'screwed up' with him, trying to turn him into a nickel corner spot, reports NJ Bet.
With two quiet seasons under his belt, Reed then suffered an injury and was waived for 2020, where he made the switch to the Seattle Seahawks when he returned to fitness, he was moved back to the outside and had two very solid seasons as he got his career back on track, and arguably up and running.
Sauce Gardner may take the headlines on the opposite side, but Reed has become a star since signing his $33 million Jets contract, but Reed continues to remain humble.
"When I went out with Quinnen Williams to the Knicks game, people are saying your name, which I'm not used to. I'm only 5-9 — I look like a normal dude. So for people to notice that it's like, OK. People are definitely noticing me outside of football, which is pretty cool."
The recognition is much deserved given his steady improvement in recent seasons, and it has been noted that he was the eighth-best cornerback in the NFL in 2021, so having compared himself with the best corners in the game when he joined the Jets in March, he is more than backing up that comparison now.
With his growth, the Jets get a fantastic boost to their pass defense. Again Gardner gets the headlines but he was not tracking Minnesota's Justin Jefferson, and he will not be tracking Buffalo's Stefon Diggs – with Gardner on the right and Reed on the left, the Jets can let them get on with things regardless of where the oppositions top receiver lines up. A point admitted freely by coach Robert Salah as Reed has his confidence in his ability to match up.
Even being humble, that is music to Reed's ears as he potentially closes in on his first Pro Bowl.
"I definitely want to be the best at my position. In order to do that, you have to go against the best guys in the league. And I feel like, especially this year, man, the receivers that we've been playing have been phenomenal. I do love those challenges and going against those guys."
Again, Saleh is more than appreciative of the talents he has at his disposal at the Jets, but having 'screwed up' previously, he is now determined that Reed will improve even further in the coming months.
"(Gardner) deserves all of the praise he's been getting. But on the other side of the field is a quiet, free-agent steal, who said his next step will be to start turning deflections into interceptions. He's been so sticky in coverage that there's nowhere to throw when you see his side of the field. He's been fantastic."
Videos
Aaron Rodgers Injury Fallout & Jets/Bills Recap