Reported List of Jets OC Candidates Surprisingly Thin on Experience or Success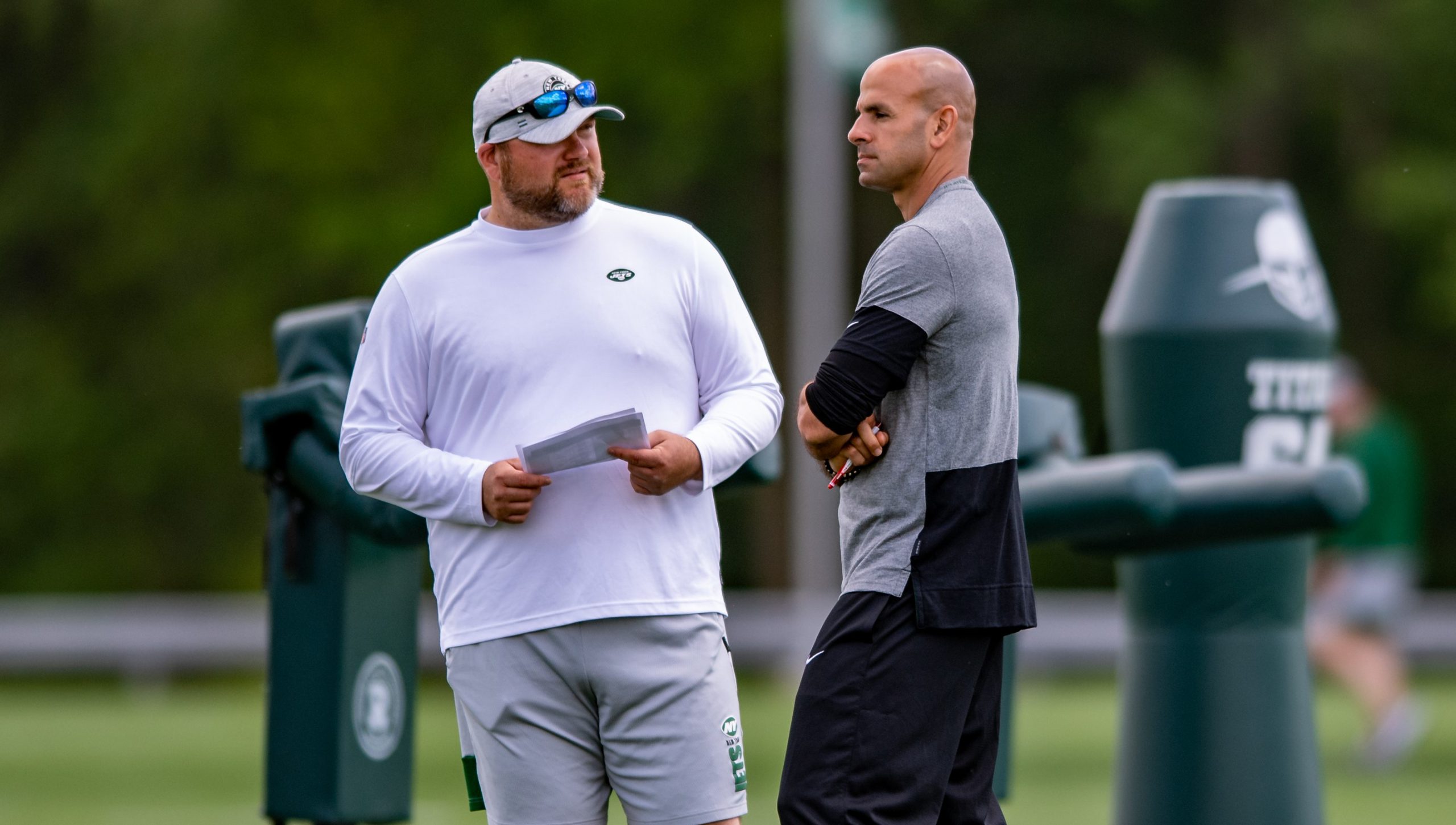 With the Jets search for a new offensive coordinator under way, some of the names that have emerged as possible candidates share one very alarming trait; lack of experience on the job.
According to NFL insider Ian Rapoport, among those being considered by the Jets are Patriots tight ends coach Nick Caley, Eagles quarterbacks coach Brian Johnson and former Colts offensive coordinator Marcus Brady.
A few strong candidates for #Jets OC position, though it will be a wide-ranging search and other names will emerge:
— #Patriots TE coach Nick Caley
— #Eagles QB coach Brian Johnson
— Former #Colts OC Marcus Brady

— Ian Rapoport (@RapSheet) January 13, 2023
Having just had to part ways with Mike LaFleur following an epic offensive collapse down the stretch, one would imagine the Jets would go hard after a play caller with a history of success at the position.
Instead, and this is assuming Rapoport's list is correct, the Jets are flirting with the idea of another play caller who has never called a single play or who have had very little success in doing so.
Caley, a Patriots tight ends coach, has never coached quarterbacks or called plays on offense.   Another reported candidate, Brian Johnson of the Philadelphia Eagles quarterbacks coach has never called plays either.  Johnson has been a key in developing Jalen Hurts, which makes him appealing.
Then there's former Colts offensive coordinator Marcus Brady.  While Brady has called plays before, the results have been a mixed bag.  In 2021, the Colts were 16th in the NFL in yards and 9th in points.  In 2022, he saw those rankings dip to 27th and 30th respectively.  While the Colts were an undeniable dumpster fire in 2022, Brady simply doesn't have the track record one might expect the Jets to seek out for 2023 and beyond.
General Manger Joe Douglas and Head Coach Robert Saleh may not have a playoff mandate from ownership, but they're undoubtedly on the hot seat.
With this being the case, there should be one primary goal in the next hire.  A coordinator with multiple years of experience and success in not only running an offense, but in developing quarterbacks.  As was discussed on this week's episode of JetNation Live with Dylan Terman and Chris Schubert of The Draft Network.
In addition to the names provided by Rapoport, former Seahawks, Lions and Jaguars coordinator Darrell Bevell has been mentioned as a possibility.  While Bevell had a great deal of success with Russell Wilson and the Seahawks, he left plenty to be desired for his most recent performance with the Jags and Lions.
The last time Bevell had a top 10 offense was back in 2016 and none of his units have finished better than 24th since parting ways with Wilson and the Seahawks.
Videos
Aaron Rodgers Injury Fallout & Jets/Bills Recap