Jets Can't Afford to sit Idle with Carr on the Market, but There are Obstacles to Overcome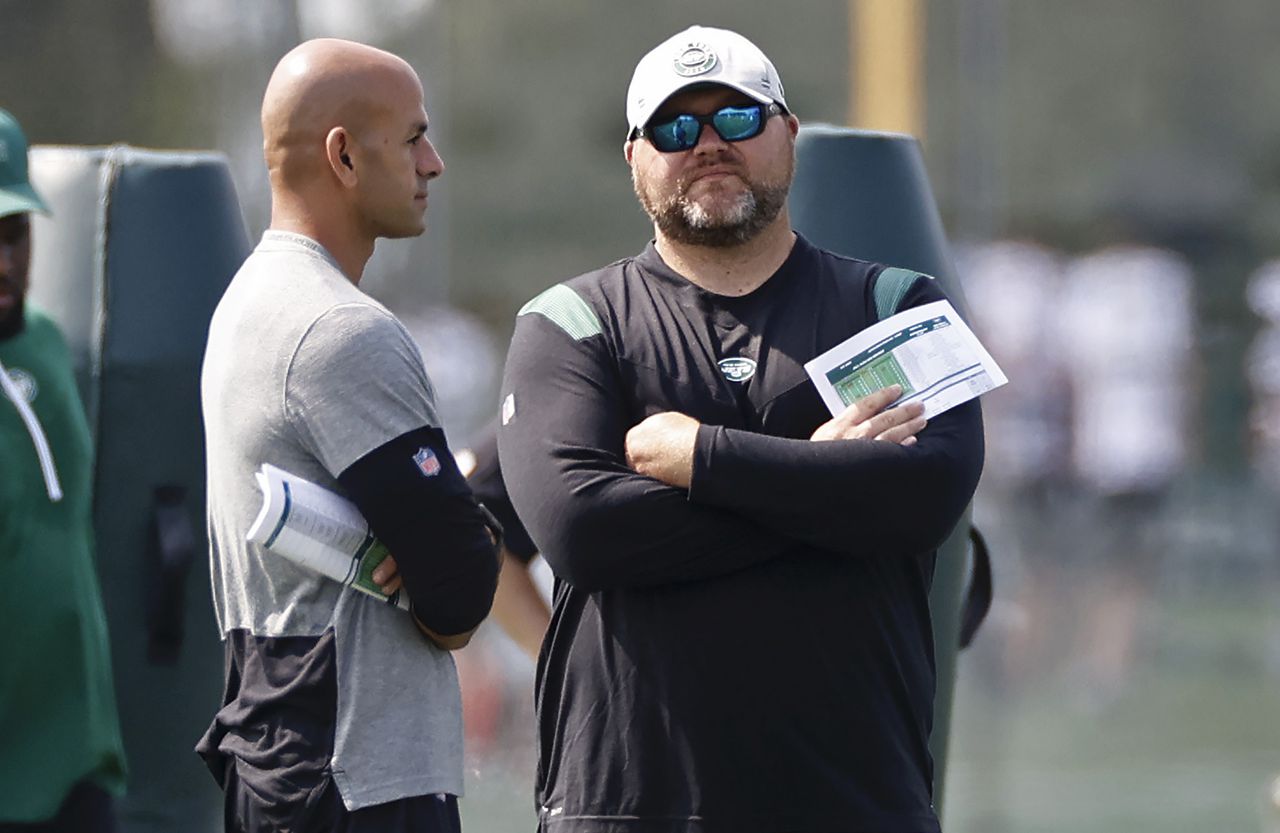 Over their final eight games of the Jets 2022 season, GM Joe Douglas sat and watched the team's defense allow 20 points or less on six different occasions. Of those six, the Jets would lost five.  Incredibly, two of those losses came with the Jets surrendering just 11 and 10 points to the Dolphins and Patriots respectively.
With that being the case, the Jets have made it well known that a veteran quarterback will top their shopping list.  With former Raider Derek Carr hitting the market, Douglas shouldn't hesitate to make a strong push to add Carr.
Sure, there are several options for the Jets to consider, and none are perfect, but Carr's concerns are probably the least worrisome of the top candidates.
The Jets could make a push for Aaron Rodgers, but who says he doesn't retire after next season?  How many premium picks would you be happy to see the Jets give up to have a QB for a single season?
Lamar Jackson?  A dynamic player who will cost you more picks and money than any QB on the market, but who has also seen his production decline while missing 11 of his past 25 games.  Are the 700+ career carries catching up with him?  Imagine giving up 3 first-round picks and $50 mil per season only to find out Jackson can't use his legs as well as he has in the past, and removes the threat he poses as a runner.
Jimmy Garoppolo is another name we've heard thrown around quite a bit but he's had more injuries than Jackson and brings less to the table.  The fact that like Carr, he won't cost any draft capital makes him intriguing, but the injury history is scary.  Do you pay him $30 mil per year only to turn to Mike White in week seven when Garoppolo lands on IR?
There are two big knocks on Carr.  One is downright ridiculous, while the other is based on a very limited sample size.  Some cite Carr's career win/loss record, as if that's solely a quarterback stat.  That was the same criticism some levied against Rams quarterback Matthew Stafford based on his time with the Lions.  It's almost as if one's supporting cast matters, eh?
The other, of course, is Carr's poor performances in freezing temps, where the QB is 0-7.  So do the Jets pass up on a franchise quarterback who still has 7-8 years left in him based on seven games?  That would seem a bit risky at this point.
Carr is said to be generating interest from up to 10 teams, meaning the Jets will have plenty of competition.  This is where things could get tricky for Douglas.
If cold weather truly is an issue for Carr, a lifelong California kid, the Jets may be out of the running before any offers are even made.  If a player doesn't want to play for a given team for any reason, there's nothing the GM can do about that. With teams like Tampa Bay, Carolina and Atlanta looking for a QB, Carr could focus all of his attention on warmer weather teams.
Then of course there's the building they play in.  Part of courting free agents is showing off their new home stadium.  In the case of the Jets, there might only be one or two stadiums in the NFL with less appeal than the oversized air conditioner known as MetLife Stadium.
And while fans can talk all day about offering the most money, Carr has been in the league for a quite some time and has made a ton of cash.  With so many teams interested, getting a big enough pay day won't be a problem.  But what Carr doesn't have is a Super Bowl ring.
It'll be up to Joe Douglas to convince him that of all the teams in the running, the Jets give him the best shot at a ring, and Douglas may not be far off.  After fielding one of the top defenses in the NFL in 2022, expectations are high for the unit in the foreseeable future with the young talent the team has in place.
In his time with the Raiders, no NFL franchise allowed more points than the defenses Carr played with.  That alone should tell you all you need to know about the "losing record" that Carr's detractors ate so keen to point out.
Douglas knows what the goal is.  This team has to find its way to the post season and make some noise.  Carr offers more years than Rodgers, more durability than Jackson and Garoppolo and can be had without surrendering draft choices.  Now Douglas has to do everything he can to make it happen.
Videos
Aaron Rodgers Injury Fallout & Jets/Bills Recap