Happy 18th Birthday JetNation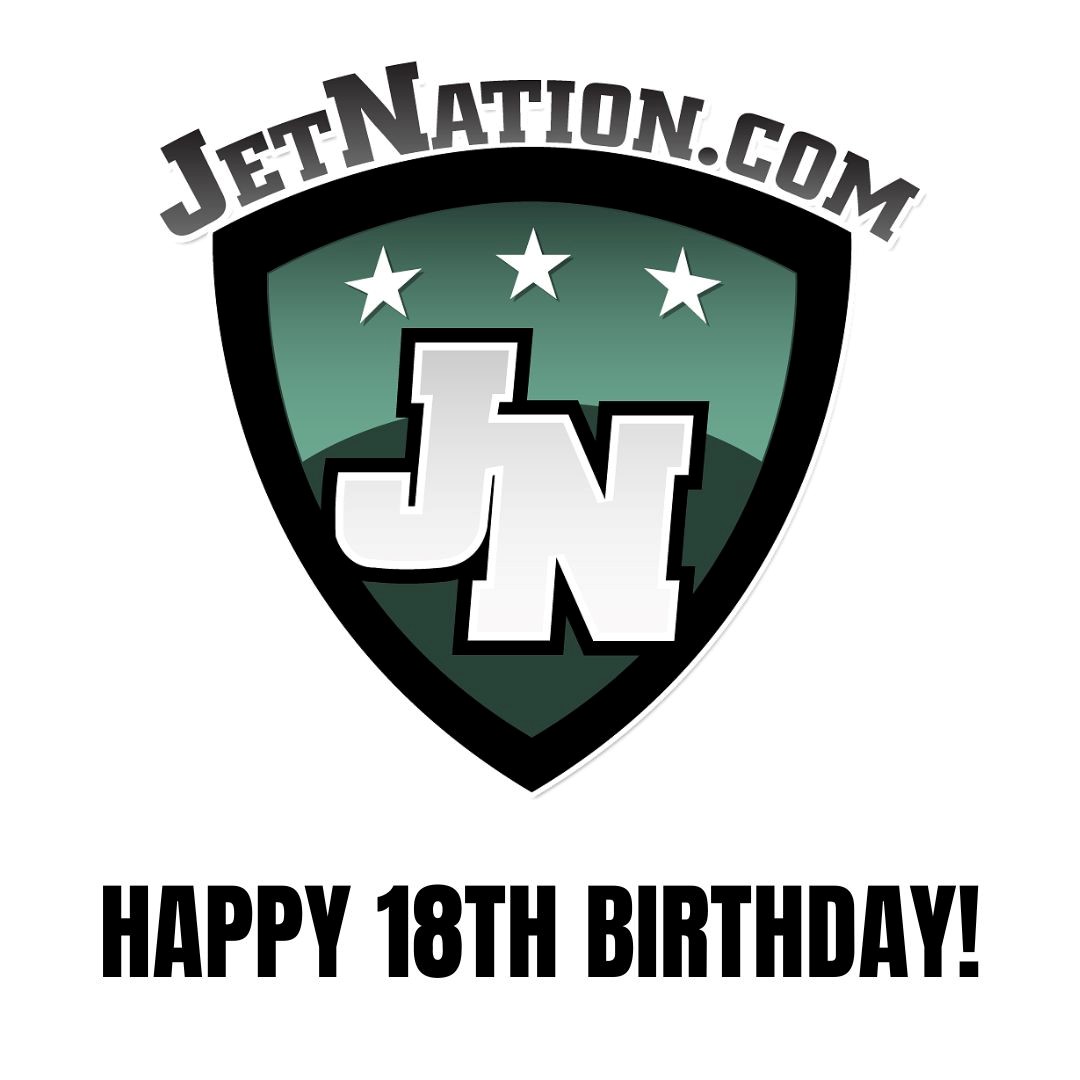 Today marks a very special day for us – JetNation.com is officially 18 years old! We're so grateful to all of our readers and members who have stuck with us over the years. We're thrilled that our traffic keeps growing, and we love seeing all of these million-page view months rolling in. We couldn't do any of it without your support, so thank you!
Now that we're 18, we guess it's time to start acting like an adult, right? Does that mean we finally get to check out the Gate D spirals we have heard so much about? We will always be on our best behavior and keep bringing you the latest news and insights on the New York Jets.
As we celebrate this milestone, we'd like to take a moment to thank our amazing team of Writers and contributors, as well as all of our forum posters. You guys are the ones who keep the content flowing and make this site what it is. Speaking of our forums, we have an incredible team of Moderators who keep things running smoothly behind the scenes. They're the unsung heroes of JetNation.com, and we're so grateful for their hard work and dedication.
We've come a long way since our early days, and we're excited to continue growing and evolving as a site. We'll always be committed to bringing you the latest news and insights on the New York Jets, and we hope you'll continue to be a part of our community for years to come.
Thanks again for your continued support, and here's to many more years of JetNation.com!
Videos
Aaron Rodgers Injury Fallout & Jets/Bills Recap