Becton Shows off Trimmed Down Frame on Social Media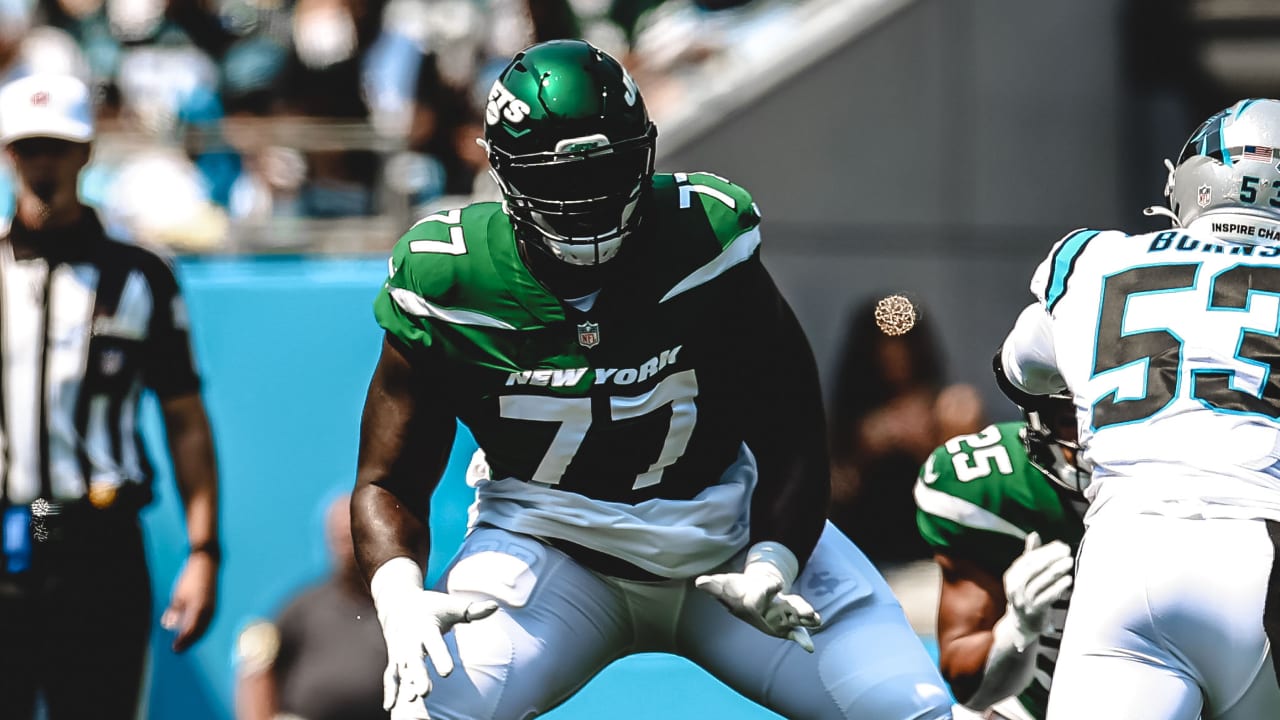 Jets fans hoping to find out how things are progressing in the world of Mekhi Becton got an update from the tackle today and fair to say the results were well-received.
Of course there's no number to assign to Becton's photo in terms of weight, but the big man looked like he's been putting in plenty of work in preparation for the 2023 season.
— Trending Topic 🤷🏾‍♂️ (@BigTicket73) February 22, 2023
Becton's post included a trimmed-down selfie in which he asks "Yall workout today" alongside a gif with the words "damn, I look good".  The Louisville product has tweeted about his eagerness to return to the field after spending the past two years recovering from various injuries.
Despite his undeniable talent, Becton has had a rough go of it after having a teammate land on the back of his leg in the 2021 opener which led to a dislocated knee cap.  Then before the season kicked off this season, he suffered another injury that was a direct result of the procedure required to repair the dislocated knee cap.
Videos
JetNation
4.6K
Subscribe
Broken Brains; Critics of Jets Quarterback Aaron Rodgers Begin Stirring up Conspiracy Theories