Derek Carr and Jets are flirting but NY needs to slow down and wait for Aaron Rodgers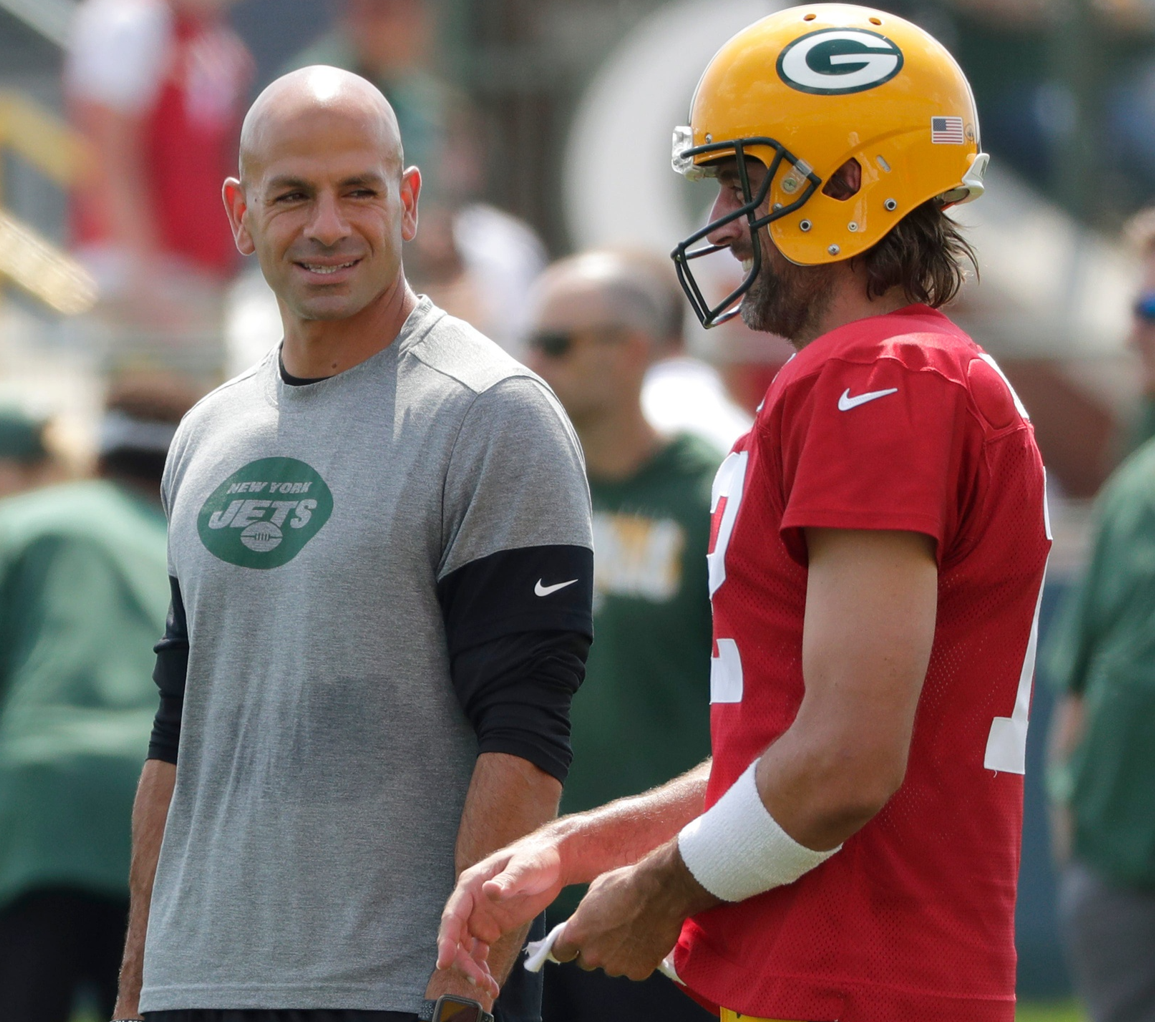 Derek Carr and the Jets are flirting with each other. The Jets hierarchy, including Robert Saleh and Joe Douglas, had dinner with Carr in New Jersey this week, reportedly telling him they think he could be a first-ballot Hall of Famer if he comes to the Jets. That seems a little strong.
Carr is an above-average quarterback in the NFL. An above-average quarterback would be light years better than anything the Jets have had in recent memory. The question now is should the Jets get a deal done with Carr now while they can or should they wait until Aaron Rodgers decides his future?
Waiting for Rodgers could be greedy as no one has any idea what he is thinking at any time. If Rodgers decides he does not want to come to the Jets they could be left with no one. Carr could decide he does not want to wait and sign elsewhere. It is a risk, reward equation. I believe the risk is worth it and the Jets should do everything in their power to acquire Rodgers.
The Jets can win the Super Bowl with Aaron Rodgers. I do not believe they can win the Super Bowl with Derek Carr. Carr is a decent QB and all but he is not someone who can carry a team. The Jets have talent but they are not one of the most talented teams in the NFL. They have holes on the OL, the WR core beyond Garrett Wilson is suspect, and the TEs are below average. Breece Hall is a stud but he may not be 100% next year. The defense was great last year but could be due for some regression.
The bottom line is the Jets are a great QB away from contention. Aaron Rodgers is the only great QB who is available. Lamar Jackson seems like a long shot. The Jets need to wait until Rodgers' darkness retreat is over with a flashlight in hand so he can see the Jets are the only way forward.
Videos
Aaron Rodgers Injury Fallout & Jets/Bills Recap