NFL Draft Player Profile: Washington State Linebacker Daiyan Henley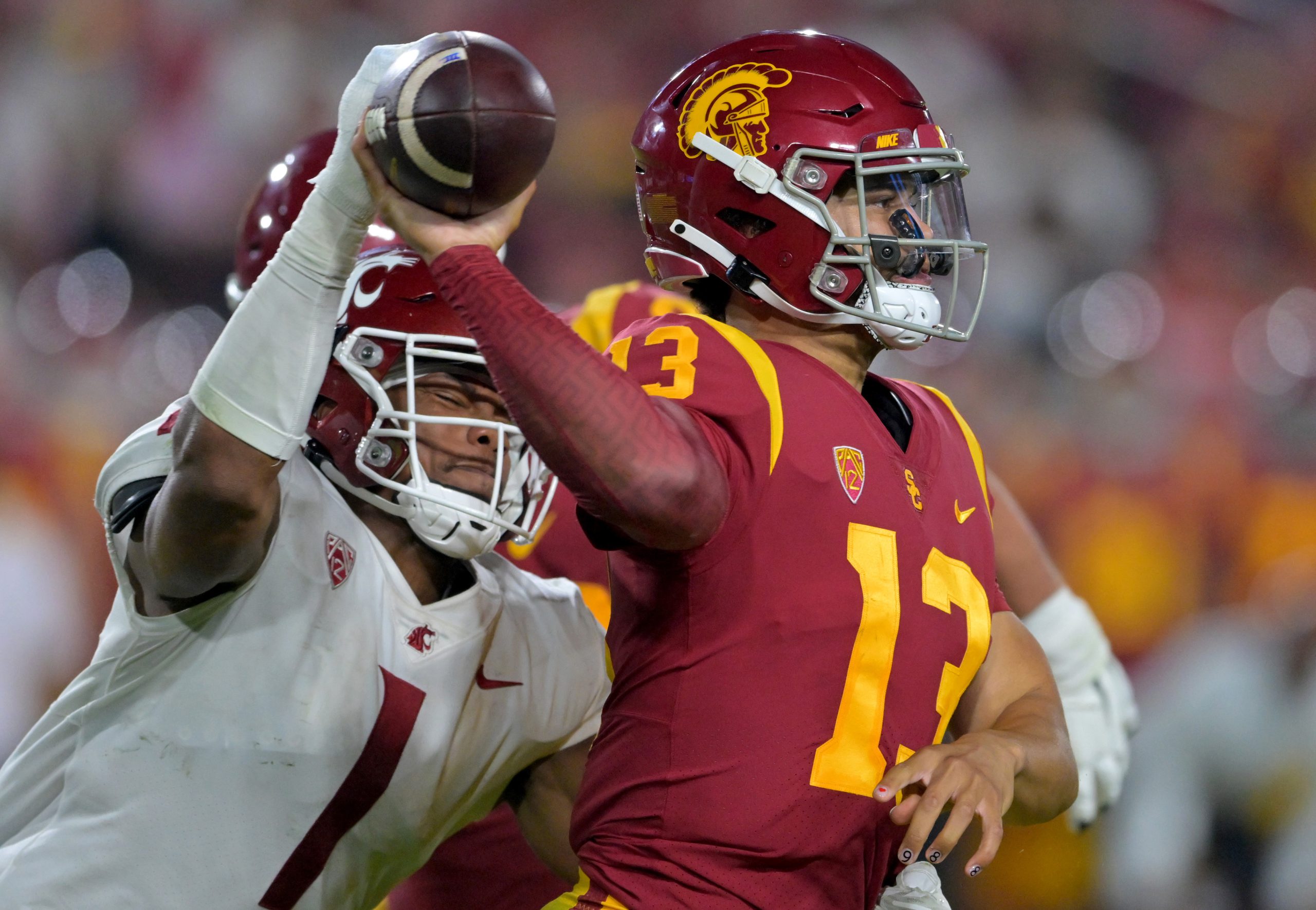 Come time for the NFL draft, Joe Douglas and the New York Jets are sure to be taking a long look at some of the linebacker talent on the board.  This class boasts plenty of high-ceiling players and the Jets have a genuine lack of talent currently under contract.
Of course Gang Green may address the position in free agency, but an injection of talented youth should be in order.  With that in mind, today we profile Washington State linebacker Daiyan Henley.
Height: 6′ 1"
Wt: 230
Position: Linebacker
College: Nevada (2017-2021), Washington State (2022)
Hometown: Los Angeles, California
Games watched: Wisconsin, Colorado State, Oregon, USC, Arizona State, Senior Bowl
All-Star Game Appearance: Senior Bowl
Washington State LB Daiyan Henley being a stud in coverage: Take One pic.twitter.com/GS72ehhrTN

— Ryan Roberts (@RiseNDraft) February 2, 2023
Henley is a rare success story as a player who switched not only schools, but positions at the collegiate level and had a great deal of success.  Not only did Henley switch positions, but sides of the ball, moving from wide receiver to linebacker where he flourished.
Positives:
Athleticism for days.  As a former wideout, it should come as no surprise that Henley runs well, and in looking at the physical brand of football that he delivers, it's not surprising to see that somebody thought he'd be well suited to make the switch from receiver to linebacker.  When Henley finds his target, he comes downhill with violence and delivers some big hits.
A sideline-to-sideline backer, Henley lined up both inside and out for Washington state and his rare athleticism will give his new team a variety of options on defense.
Negatives:
While Henley can be a force when he's comfortable with what he's seeing, there are times when his inexperience shows and he hesitates for a moment before moving in to action.  This may be a result of his inexperience at the position and could be something he gets fixes over time.
Henley will also get taken out of a play more often than you'd like, but again, a seamless transition from receiver to linebacker isn't all that realistic so some hiccups were inevitable.
Discussed @WSUCougarFB LB Daiyon Henley this week on @JetNation live. He's showing up early vs Oregon. His second tackle of the day. This one prevents what would have been a huge gain. Explosive player and big time hitter. pic.twitter.com/tnYADdqdWX

— Glenn Naughton (@AceFan23) September 24, 2022
Henley is a player we first noticed back in the opening weeks of the college football season when his physical attributes jumped off the screen in watching Washington State take on the Wisconsin Badgers.  The following week, we tuned in to check Henley out again and all he did was rack up 13 tackles, 3 sacks and a pair of forced fumbles.  The previous week was no fluke.
@WSUCougarFB LB Daiyan Henley gets a well deserved invite to the Senior Bowl. If you're not familiar with him yet, you will be after seeing him in Mobile. pic.twitter.com/JggyZcPvee

— Glenn Naughton (@JetsPicks) November 23, 2022
Draft Projection:  Henley's tools make a player who can be a huge asset on defense as teams look to get increasingly athletic.  Having a player who can move as well as Henley does should make him a lock to go no later than late round 2 on draft day.  With a strong combine, he could go even higher.
Videos
Aaron Rodgers Injury Fallout & Jets/Bills Recap