Jets Playing Dangerous Waiting Game With Aaron Rodgers, Risk Getting Left out in the Cold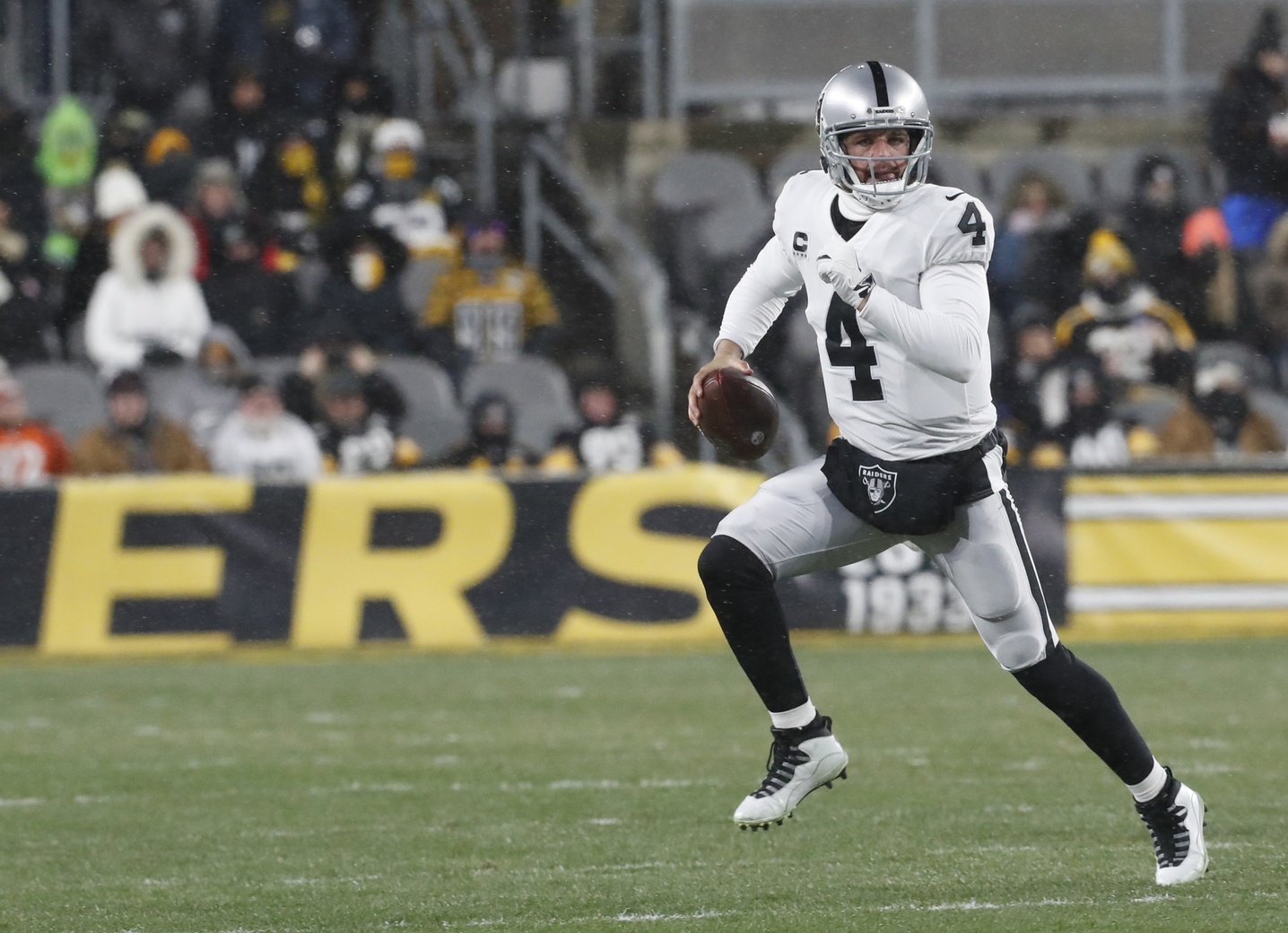 The Jets pursuit of a veteran quarterback is starting to feel like a dangerous game of chicken featuring Aaron Rodgers and Derek Carr.  A game that could leave the franchise searching the quarterback scrap heap if things play out the way insiders are suggesting they may.
While speaking on NFL network during the scouting combine, insider Ian Rapoport said that the possibility of Rodgers walking away from the game or staying in Green Bay should not be ruled out.  Not many people would "walk away from $60 million dollars", but Rodgers is a guy who might do just that.
In the next breath, Rapoport said that the Jets second option, Derek Carr, could end up signing before a Rodgers decision.  That would of course bode well for the Saints while hurting the Jets chances as they patiently await a decision from Rodgers.  Even after two positive visits with Carr, the quarterback may still opt to get a deal done sooner than the Jets would like.
With Rodgers' future entirely uncertain, Carr being courted by multiple teams while the Jets wait, and reports of the Raiders being interested in reuniting Jimmy Garoppolo with head coach Josh McDaniels.
When Carr signs w/ N.O. and AR stays in GB or retires, the Jets should:

A) Give up huge money and/or picks for injury risk QB (Lamar, Jimmy G)

B) Sign a cheaper vet who has flashed (Baker/Minshew)

C) Make a push to bring back Geno if he's not franchised.

— Glenn Naughton (@AceFan23) March 5, 2023
Should things play out in such a way that the Jets miss out on Rodgers, Carr and Garoppolo, things can get ugly.  They could offer multiple first round picks and upwards of $50 million per year for Lamar Jackson, who has missed 11 of his last 25 games due to injury.
They could look at bringing back veteran quarterback Geno Smith, who after seven years of bouncing around with multiple clubs, came in to his own with the Seahawks last year, should Seattle opt not to tag Smith.
And beyond that, it becomes about the likes of Baker Mayfield, Gardner Minshew and Jacoby Brissett.
Oh boy.
Videos
Aaron Rodgers Injury Fallout & Jets/Bills Recap