NFL Draft Prospect Profile: Louisville Linebacker Yasir Abdullah has Tools to be Impact Player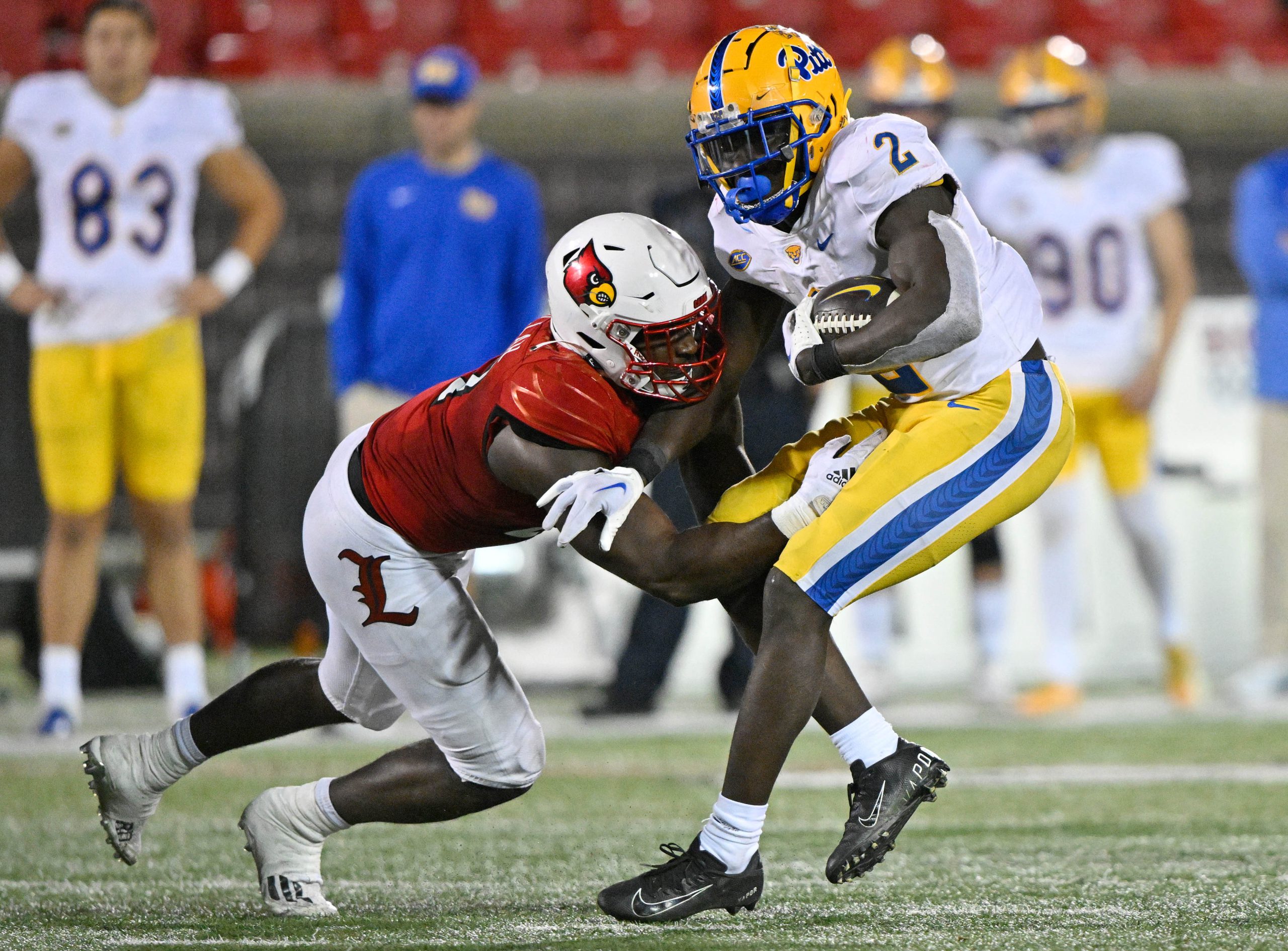 NFL teams looking to gain an edge on defense as the draft approaches might want to take the time to look long and hard at Yasir Abdullah out of Louisville.  The outside linebacker has been a menace up front as opposing offenses struggle to keep him out of their backfield for several years now.
Name: Yasir Abduallah
College: Louisville
Position: Outside Linebacker/Edge
Number: 22
HT: 6′ 1"
Wt: 237
Arm Length: 32 3/8"

Hand Size: 9 1/4"
40 yard dash: 4.47
10 yard split: 1.56
Vertical Jump: 36.5"
Broad Jump: 10′ 9"
Games Watched: Pittsburgh, Florida State, NC State, Clemson, Virginia
I dare you to watch @lousivilleFB vs @FSUFootball and not be blown away by Cards LBer Yasir Abdullah (22). Excellent tackler who showed great anticipation and made plays in the secondary with an interception and a second that was negated by penalty. pic.twitter.com/vbkS02mKN1

— Glenn Naughton (@JetsPicks) October 27, 2022
We mentioned Abdullah as a possible combine sleeper a few weeks ago and the Miramar, Florida native did not disappoint.  Given how explosive Abduallah looks on film, we anticipated strong showings in both broad and vertical jumps.  Abdullah would rank first and fourth respectively.  The linebacker's 10′ 9" broad jump and 36.5" vertical opened plenty of eyes.  His 4.47 40 was good enough for third overall in Indy.
So what does Abdullah do well?  We mentioned his explosiveness, which allows him to generate more power than you might expect from a player his size.  In fact, at 6′ 1" 237 pounds, Abdullah's size is the number one thing his critics point to.  But that doesn't look to slow him down one bit on game day.
Combining his power with plus anticipation, Abdullah manages to make plays behind the line of scrimmage on a regular basis.  Over his final two collegiate seasons, he picked up 31 tackles for loss and 19.5 sacks.
@LouisvilleFB LB Yasir Abdullah makes his living in opposing backfields but not bad in coverage. In limited chances he had 2 INT's and 4 PBU's last season. Earned an impressive PFF coverage grade of 75.5. pic.twitter.com/zBMZS2NXYe

— Glenn Naughton (@JetsPicks) March 27, 2023
Abdullah also looked better in coverage than one might expect from an outside linebacker.  In just 80 coverage snaps last season, Abdullah picked up two interceptions and four passes defensed.  It was impressive work for an outside linebacker. By comparison, former pro bowl safety Jamal Adams played 380 snaps in coverage during his final season at LSU and managed just one interception.
As is the case with most players of Abdullah's size, he may have a tough time getting off blocks once an offensive lineman latches on.  But in today's NFL with an increasing number of smaller 'backers having an impact, this may not be as prohibitive a factor as it once was for NFL front offices.
Videos
New York Jets OTA Presser Takeaways, Aaron Rodgers' Impact and Summer Delusion