Draft Prospect Player Profiles
JetNation Prospect Profile: Jordan Addison, WR, USC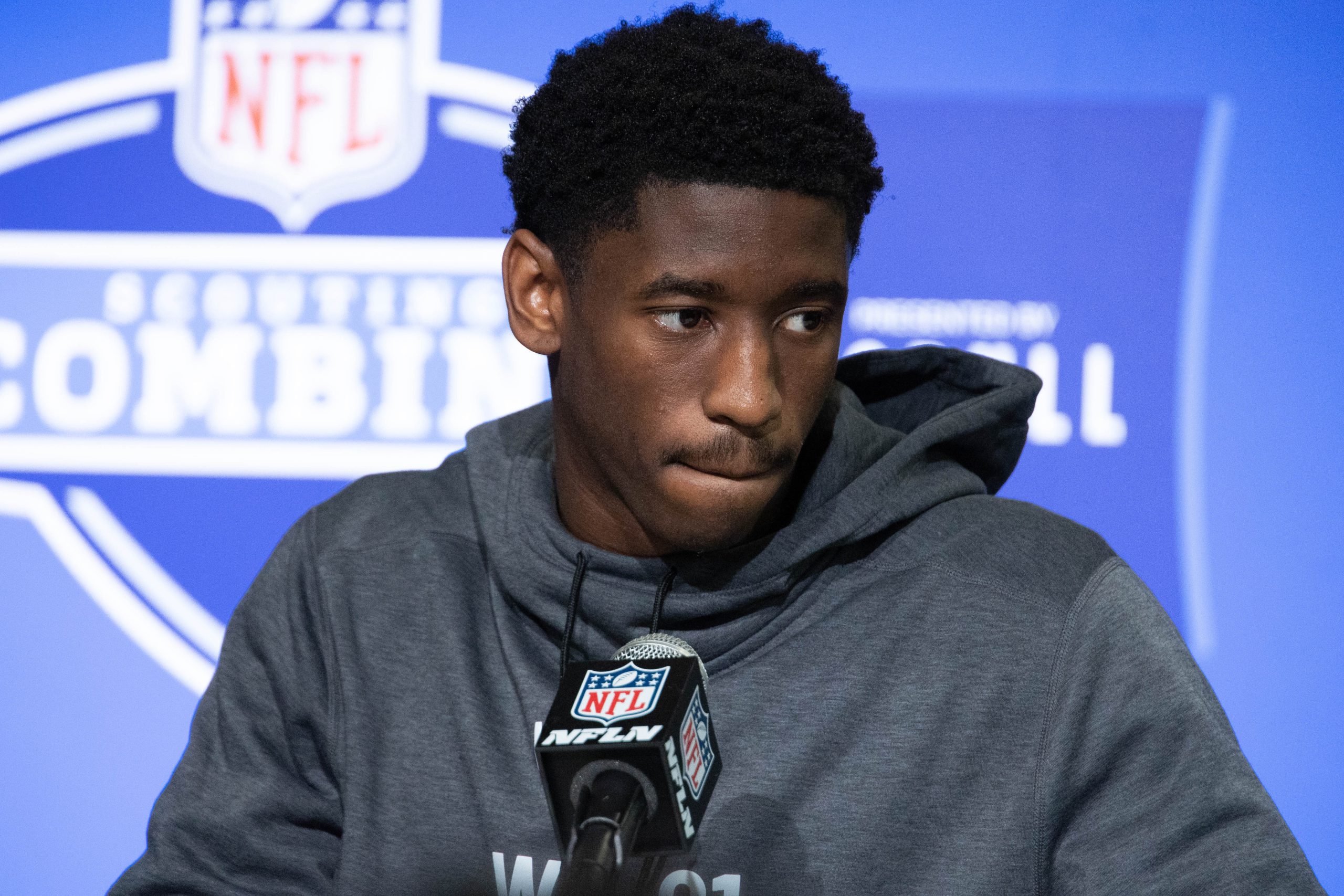 Jordan Addison
Wide Receiver, USC
Height: 5111
Weight: 173
Hand Size: 868
Arm Size: 3078
Wingspan: 7448
40-Yard Dash (10-Yard Split): 4.49 (1.56)
Vertical Jump: 34.0"
Broad Jump: 10' 2"
3-Cone Drill: —
Bench Press: —
Hometown: Frederick, MD
High School: Tuscarora HS
Class/Age: Senior, 21 (January 27, 2002)
Recruit: ★★★★ 4-star, #275 overall, #10 ATH, #12 MD
Games Watched: Spring Game (2022), Tennessee (2021), W. Michigan (2021), Wake Forest (2021), Michigan State (2021), Rice (2022), Stanford (2022), UCLA (2022), Utah (2022)
Route Running: 9.5

Hands: 9.0

Release: 9.5

Separation/Quickness: 9.0

Ball Skills: 9.0

Speed: 9.0

Size: 7.5

Run Blocking: 8.5

Versatility: 9.0

Football IQ: 9.0
Grade: 89.0/100 (1st round pick)
Notes:
Pittsburgh transfer after 2021 season

2021 Biletnikoff Award winner

Missed 3 games in 2022
2022: 537 snaps

422 wide (78.5%)

102 slot (18.9%)

13 backfield/inline (2.4%)
Summary:
Manufactured touches in pass game (jet motion flat, screens, backfield swings). He was used more on the boundary under Lincoln Riley at USC in 2022 after primarily playing slot receiver for Kenny Pickett in Pittsburgh in 2021. Addison is a nuanced route runner who is smart in space, which reminds me slightly of Elijah Moore. Possesses great release packages and excels at creating separation. Ball skills are NFL ready. He totaled 159 receptions for 2,468 yards and 25 touchdowns during his final two seasons in college. My only negative is size, but his durability is not a concern. He could be a WR1 for a team in the NFL, but would preferably be a very good WR2. An all-around gamer and my top wideout in the class.
At least five defenders were in the area of Jordan Addison after making this catch, and he turned it into an explosive play.

His explosiveness and ability to change directions in a flash makes him dynamic after the catch. #NFLDraft pic.twitter.com/N7nqVkIy4Y

— WBG84 (@WBG84) January 20, 2023
Addison could fit into the Jets' plans, especially if they were unable to acquire an Odell Beckham Jr., who they briefly met with at the league meeting in Arizona. He would allow Garrett Wilson and Allen Lazard to play on  the boundary (and Corey Davis if he is on the team), while he can play the slot with Hardman rotating in as your fourth. I exaggerate that this wide receiver room would make Aaron Rodgers a 6,000 yard passer, but you can't help but think this would be one of his best supporting casts in recent years (let's not forget his Super Bowl group). The Jets would likely have to take him at 13, unless they feel like they could trade down a couple spots and still land him. You can point to other position groups that are of bigger need, but Joe Douglas said "the more weapons the better", so the former Biletnikoff award winner is my "outside the box" pick for New York on night one of the draft.
Videos
New York Jets OTA Presser Takeaways, Aaron Rodgers' Impact and Summer Delusion