NY Jets Draft Prospect Profile: Tyler Steen, OL, Alabama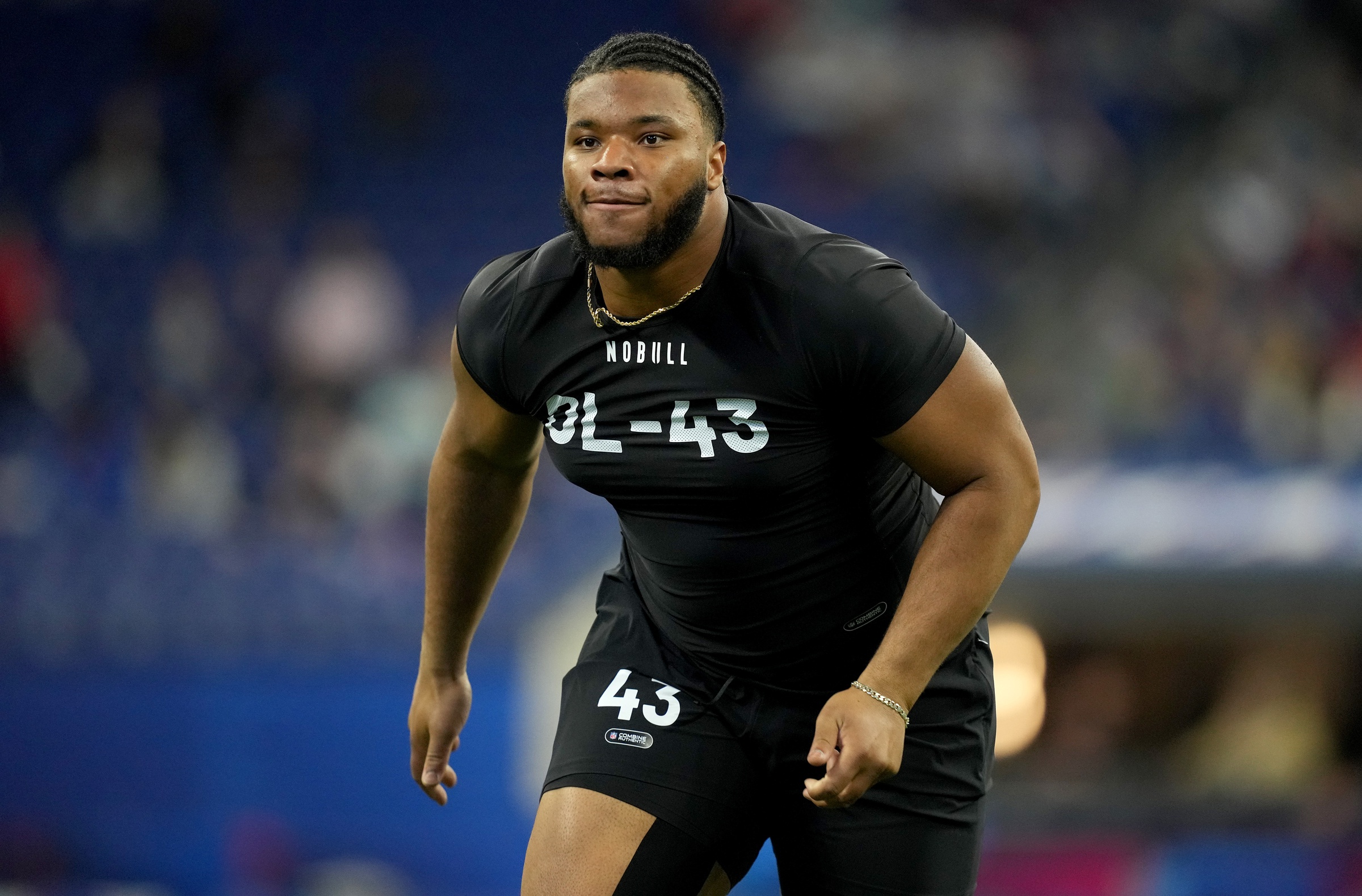 Here is our latest NY Jets draft prospect profile. Next up is Tyler Steen, who was a 3-year starter at Vanderbilt, before transferring to Alabama before the 2022 season. He won the LT job and played all 13 games for the Crimson Tide.
Steen has an excellent trunk/base, which helps him maintain great overall balance. He plays with a good pad level, getting underneath defensive linemen's pads and driving them out of the frame. He has good power at the point of attack and a strong anchor in pass protection. His play strength is good considering he will likely kick inside to guard at the next level.
His arm size will also suggest a position change in his future. His 32 ¾" arms were the victim of several long-arm moves from defenders on the edge. If he is able to bring his strength and above-average athleticism to the interior, he can make a fine guard for a team in the NFL.
Height: 6′ 6″
Weight: 321
Hand Size: 1048
Arm Size: 3268
Wingspan: 8048
40-Yard Dash:
Vertical Jump: 29.5
Broad Jump: 9' 1"
Short Shuttle: 4.59
Bench Press: 31
Hometown: Fort Lauderdale, FL
High School: St. Thomas Aquinas
Class/Age: Class, 22 (June 24th, 2000)
Recruit: ★★★ 3-star, #1177 overall, #112 OT, #180 FL
Film Study
Games Watched: Arkansas (2022), Texas (2022), Texas A&M (2022)
Balance: 8.0
Pass Protection: 7.5
Run Blocking: 7.5
Lateral Mobility/Athleticism: 7.5
Point of Attack Power: 8.0
Hands: 7.5
Anchor: 7.5
Strength: 8.0
Size: 8.5
Versatility: 7.5
Grade: 77.5/100 (3rd round pick)
Notes:
Vanderbilt transfer after 2021 season (33 games, 32 starts)
1 year starter at LT for Alabama (13 games)
2023 Senior Bowl
Although it appears the Jets have their starting guard situation figured out for the 2023 season with Laken Tomlinson and Alijah Vera-Tucker manning the left and right sides, respectively, New York has only one depth player who can get you out of a game in Wes Schweitzer. Even if the injury luck on the offense is much improved, having a solid foursome at guard is vital today. Steen has the ability to not only get you out of a game at guard but could even develop into a starter for you down the road. The Green & White have a long wait between picks 43 and 112 in this upcoming draft, but if Steen were to make it into the early portion of Day 3, he would make all the sense for the Jets, who desperately need offensive line help. Walter Football said Tyler Steen and the Jets had a private visit together.
Videos
NY Jets Phase 3 OTAs, Expectations and a Minor Calf Tweak with Greg Renoff