Will McDonald on Being Drafted by the NY Jets: "It was a blessing"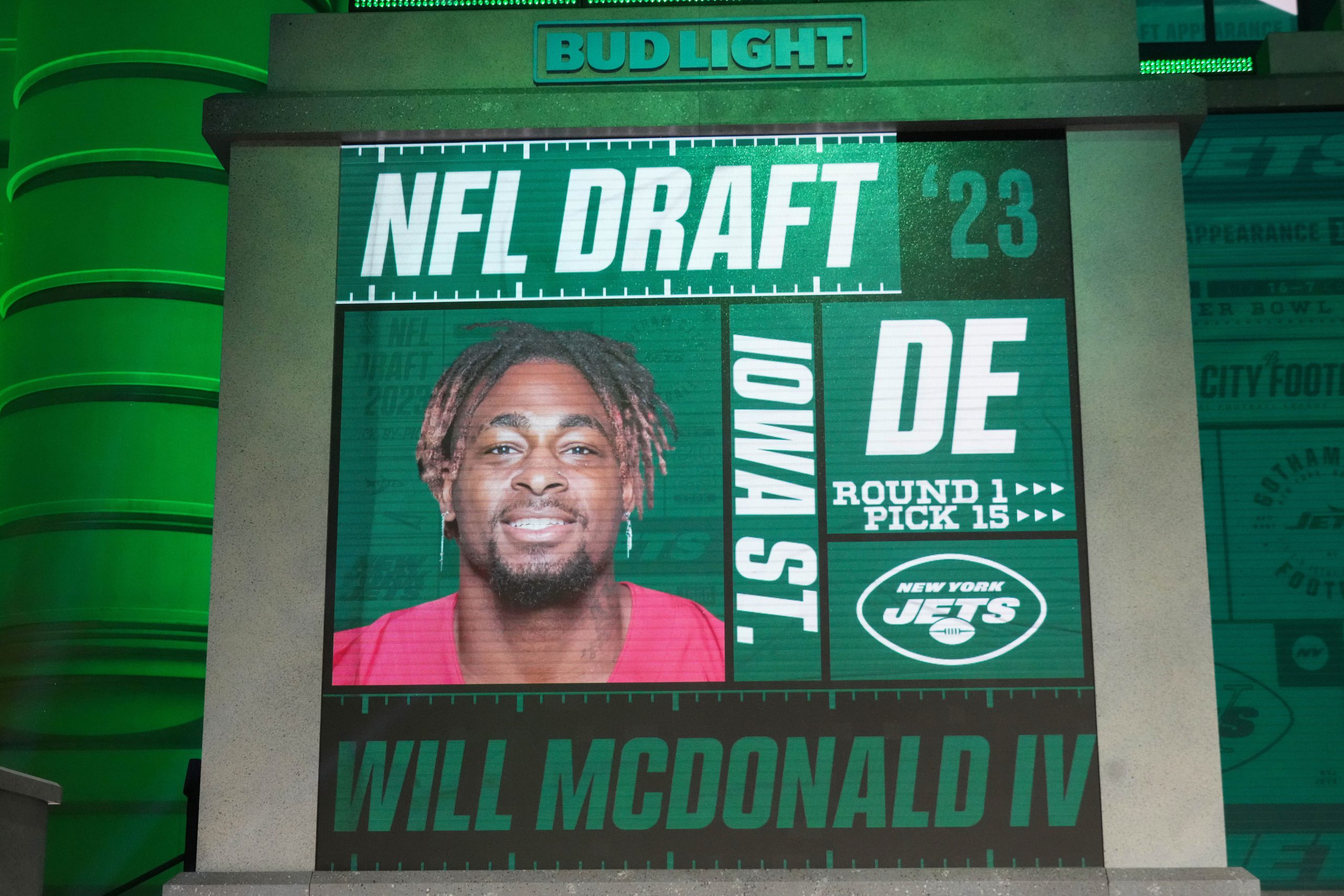 The New York Jets selected Will McDonald in the 1st round of the 2023 NFL draft. McDonald spoke to the media about that it was like being drafted by the Jets. It was a blessing, he said.
He talked about picking up football late, and before his scholarship offer he was going to be headed to the Army. He also discusses his sports upbringing as he played basketball, wrestled and rode a unicycle.
He was asked about his weight and said he is currently at 240. He is working on putting on some weight and wants to report at 250 pounds.
Here is Will McDonald's scouting report by Pro Football Network.
Will McDonald IV NFL Draft Profile
Position: Edge Rusher
School: Iowa State
Current Year: Redshirt Senior
Height/Weight: 6'3 1/2″, 241 pounds
Length: 35″
Wingspan: 82 3/8″
Hand: 9″
Across four seasons as a consistent contributor on defense, and across three as a full-time starter, McDonald amassed 122 tackles, 39.5 tackles for loss, 33 sacks, seven deflections, and nine forced fumbles. Add in McDonald's 2018 campaign, in which he preserved his redshirt, and he's over the 40-mark in TFLs.
Areas for Improvement
Lacks mass overall and can be easily handled by stronger, wider blockers.
Has below-average lower body strength, which impedes his ability to set the edge.
Lighter lower body drains from maximum power capacity, even when loading his base.
With lacking play strength and lighter mass, can be easily displaced in run defense.
Doesn't always have the strength to rip free from blocks after breaching the apex.
Hands can be quicker and more precise on swipes and rip moves around the corner.
With longer arms, has some extraneous hand motion and inefficiency to cut down on.
Doesn't quite have elite hip flexibility, and sometimes gets locked out at the apex.
Will be a 24-year-old rookie during the 2023 season.
Videos
New York Jets OTA Presser Takeaways, Aaron Rodgers' Impact and Summer Delusion