Jets Sign Tryout Tight End Izaiah Gathings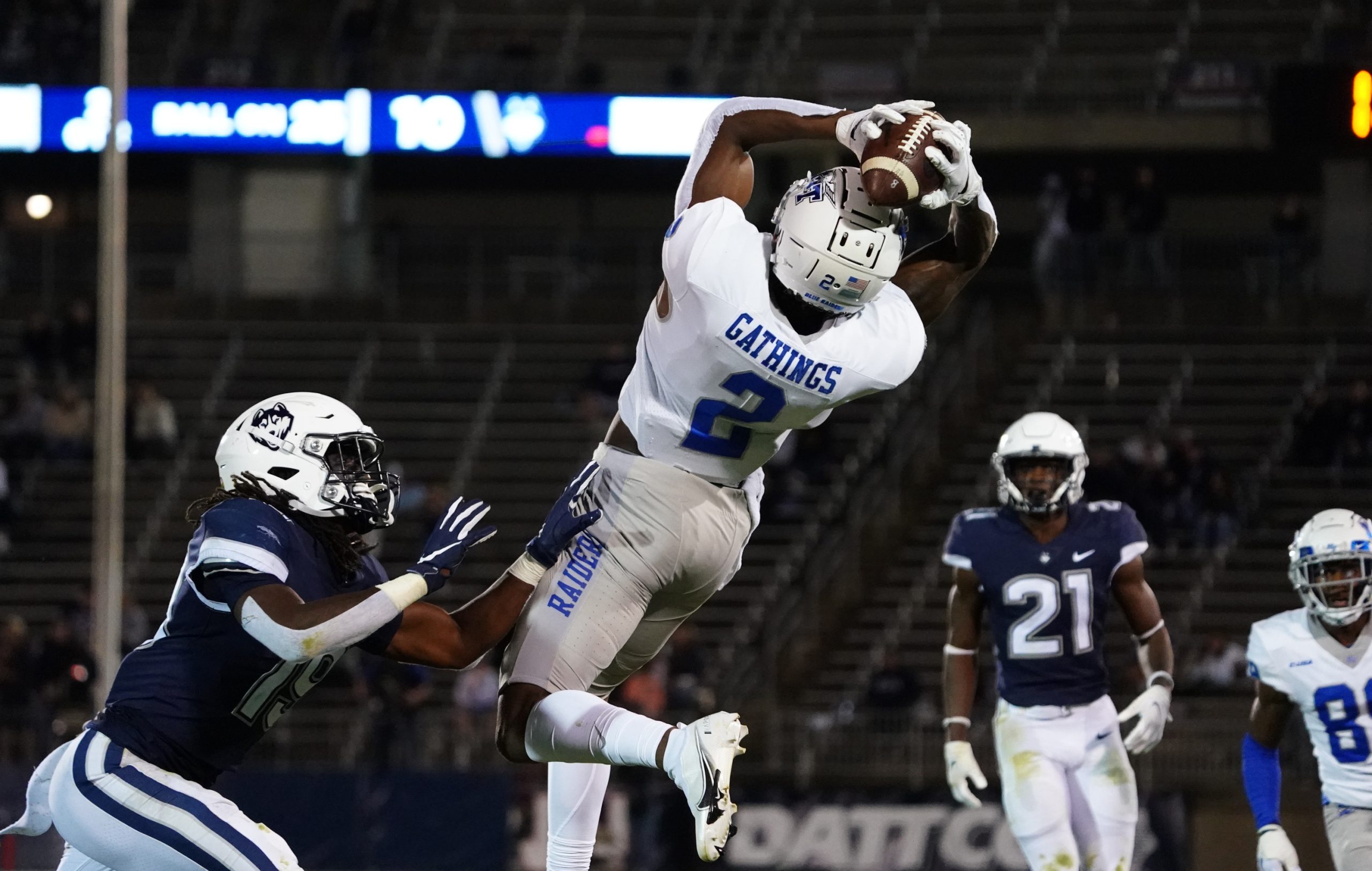 Everyone loves a good underdog story, and there may be one brewing at 1 Jets Drive as Izaiah Gathings, a Jets tryout player out of Middle Tennessee State has landed a contract with Gang Green.
We've signed TE Izaiah Gathings.

— New York Jets (@nyjets) May 15, 2023
A 6′ 4" receiver at MTSU, Gathings is listed as a tight end by the Jets whose tight end room adds yet another body.
Having used a draft pick on Zach Kuntz to join second-year man Jeremy Rucker in the tight end room along with starters Tyler Conklin and CJ Uzomah, the Jets now have a blend of established vets and developmental youngsters.
Over his past two collegiate seasons, Gathings racked up 861 yards and 3 touchdowns on 84 receptions.
While Gathings was not an NFL combine participant, he did work out at his pro day with the following results according to draftscout.com.
Ht: 6 '3"
Wt: 233
40: 4.67
20 yd split: 2.81
10 yd split: 1.69
225 reps: 19
Vert: 36"
Broad: 10' 1"
20yd shuttle: 4.26
3-Cone: 7.11
Prior to transferring to MTSU, Gathings spent time at Gardner-Webb where he was the team's leading receiver in 2019 and 2020.
Videos
New York Jets OTA Presser Takeaways, Aaron Rodgers' Impact and Summer Delusion