Quinnen Williams Contract Dispute & Possible NY Jets Trades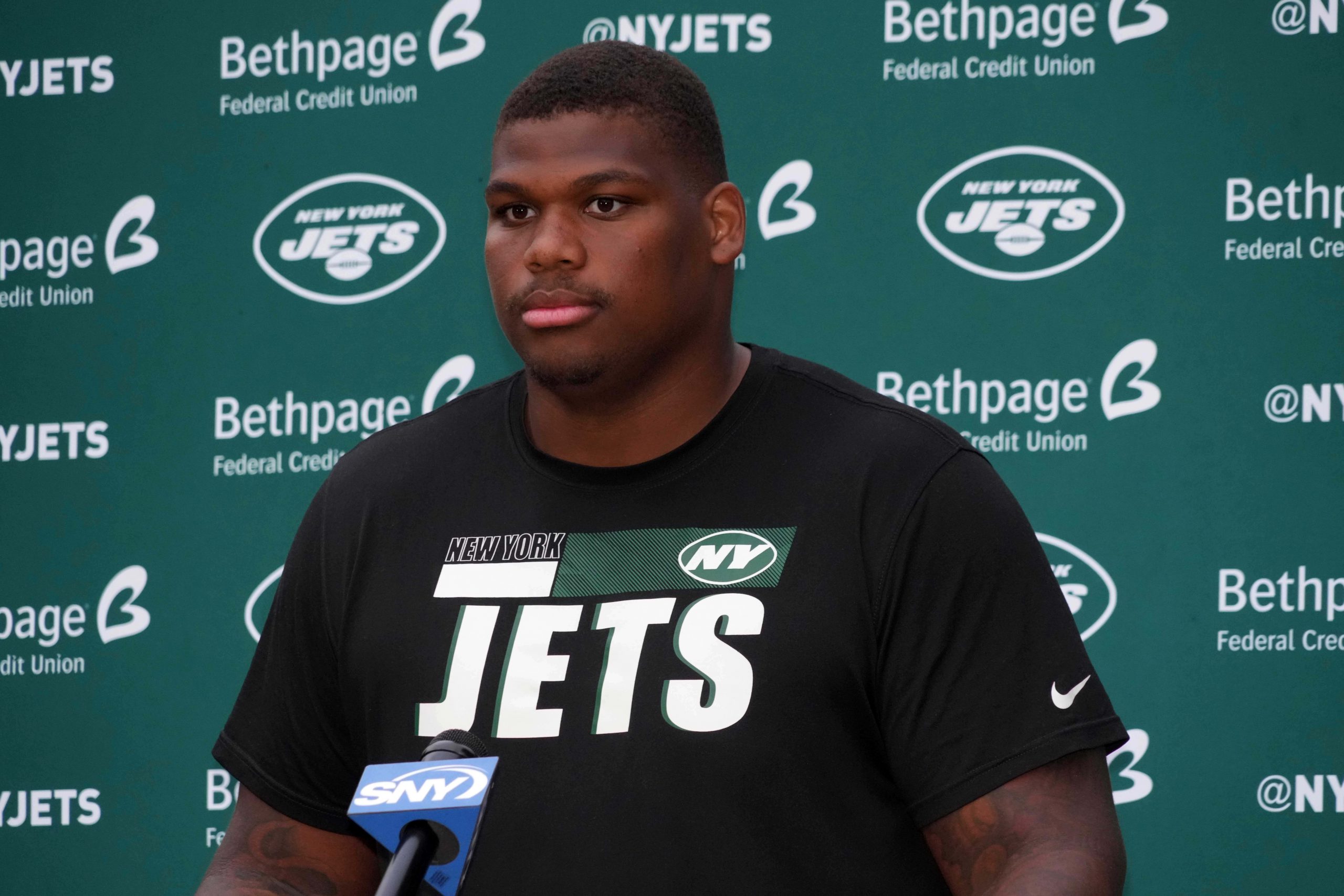 We're here with another engaging episode, delving into the ongoing saga of Quinnen Williams contract dispute and the potential trade scenarios that might impact our NY Jets. This episode features your favorite hosts, Glenn Naughton and Dylan Tereman, who are joined by a special guest – the knowledgeable and passionate Scott Mason from "Play Like A Jet".
From insightful analysis to behind-the-scenes stories, Scott brings an extra layer of depth to our conversation. Whether you love to soak up every detail on your commute with our audio podcast or prefer to watch our lively discussions unfold in the video version, we've got all bases covered.
Will Quinnen Williams remain a Jet? What could the impending trades mean for our team's future? Get ready for an in-depth breakdown of the hottest topics in Jets' news.
You can find the video version above and our Jets podcast (audio) right below. As always, we're eager to hear your thoughts and kickstart some great discussions, so don't hold back on sharing your comments!
Special thank you to our sponsor, MILE Social, a digital marketing agency.
Our NY Jets Podcast can now be found on Spotify and Amazon Music. Also, be sure to subscribe to us on iTunes or Google Play. Here is some more information on how you can find us online.
Videos
New York Jets OTA Presser Takeaways, Aaron Rodgers' Impact and Summer Delusion