Should Corey Davis Expect Jets to Seek Reduced Salary in Near Future?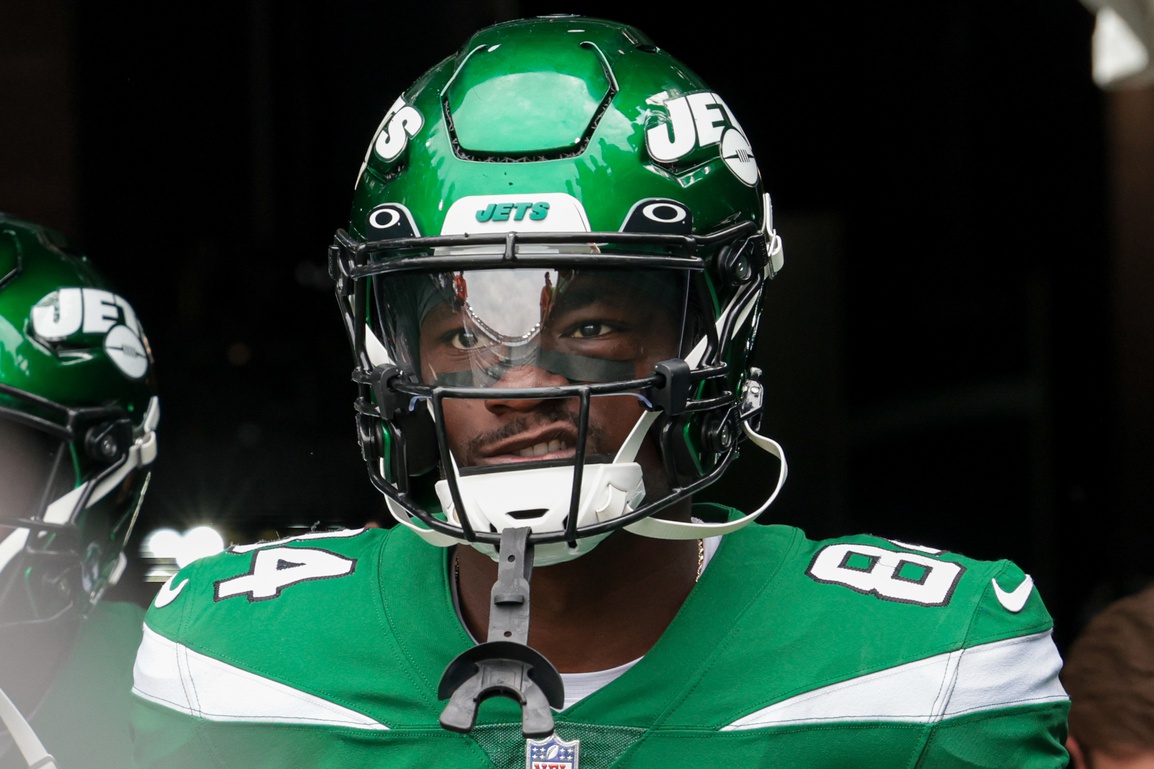 At the start of this off-season, there was no shortage of Jets fans who predicted the inevitable departure of Jets wide receiver Corey Davis.  Due to make $11 million this season, many viewed Davis as an easy way to shed salary.  Several months have passed, and Joe Douglas hasn't shipped the receiver elsewhere…yet.
As we mentioned back in February, moving on from Davis was never a given.  In fact, his price tag in today's market is a relative bargain.  However, there is some history that suggests the Jets may look to slash the receiver's salary in the coming weeks.
Back in June of 2021, the Jets approached wide receiver Jamison Crowder about taking a pay cut.  Crowder was due $10 million and agreed to cut his salary in half.  From the Jets perspective, waiting until so late in the off-season, they knew Crowder would have few options elsewhere as rosters were largely set and free agent money already spent.
Having reduced defensive end Carl Lawon's salary earlier this week, one would imagine it won't be the team's last cost-cutting move as they look for ways to create space for both Aaron Rodgers and Quinnen Williams from 2024 and beyond.
If there is no pay cut for Davis, a trade is also a possibility after having added Allen Lazard earlier this offseason.  In fact, earlier today Davis was named by Sports Illustrated as a possible trade target for the Rams should he become available via trade.
Corey Davis had a drop early on but made some very good catches from that point on. Takes a shot over the middle here while fully extended and hangs on. pic.twitter.com/EuZKdXuMMb

— Glenn Naughton (@JNRadio_Glenn) September 12, 2022
Davis has been a bit of an anomaly since arriving at 1 Jets Drive.  Having missed just 3 games combined over his previous 3 seasons with the Titans, Davis has missed twelve games in two years with the Jets.  Davis was also plagued by drops in his first season in Green and White but cleaned that up last season (3 drops per PFF) while averaging 16.8 yards per catch and picking up a first down on 28 of his 32 receptions (88%).
Clearly a player who can contribute a great deal when healthy, will that be enough to save Davis from a late pay cut or trade?
Videos
New York Jets OTA Presser Takeaways, Aaron Rodgers' Impact and Summer Delusion