Time for Aaron Rodgers and Joe Douglas to Make Call to DeAndre Hopkins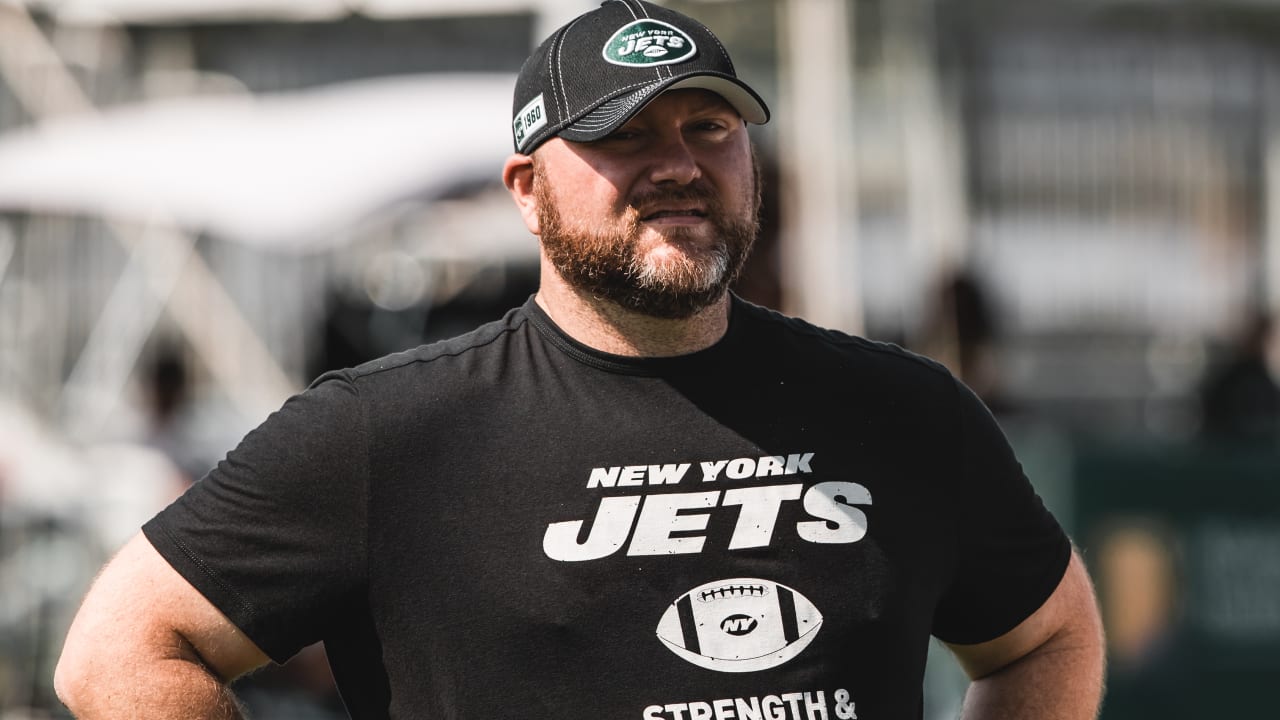 Having gone all in for the next couple of seasons by parting with premium draft choices and a ton of cash to land a franchise quarterback, it's time for Joe Douglas, and perhaps Aaron Rodgers, to check in with wide receiver DeAndre Hopkins.
The Arizona Cardinals officially released Hopkins who represents an opportunity for the Jets to vault their receiver room from a middle of the pack group to a top 10 unit.  A potential move from Hopkins was also a topic on this recent episode of JetNation radio.
DeAndre Hopkins averaged 79.7 yards per game last season, which extrapolates to 1,354 yards over 17 games.

Spare me any "he's not what he once was" takes.

Just because the guy isn't top 3 in the NFL doesn't mean he wouldn't be a very good player to pair with Rodgers.

— Glenn Naughton (@JNRadio_Glenn) May 27, 2023
One of the league's top receivers just a few seasons ago, Hopkins may no longer be in the conversation for the title of the NFL's WR1, but he's still plenty good.
After serving a six-game suspension for PED use in 2023, Hopkins returned to show he's still got plenty of gas left in the tank.  Through his 9 games in 2023, Hopkins had 7 or more catches in six of them while averaging 79.7 yards per game.  Over a full season, that number extrapolates to 1,354 yards.
Adding Hopkins to a room that would include Garrett Wilson and Allen Lazard would give the Jets one of the best trios they've ever fielded.  Pretty good timing considering they'll also be trotting out the best quarterback the franchise has ever had.  Adding Hopkins would also mean the likely departure of Corey Davis and his $11 million cap hit.
Hopkins has commented on potential landing spots on two occasions in recent weeks and didn't mention Gang Green either time.  This is where Douglas and Rodgers come in.  The pair, along with Robert Saleh, should be in Hopkins' ear trying to sell him on New York and the Jets.
Making a push for Hopkins would also be in the Jets best interest as the division rival Buffalo Bills are at or near the top of Hopkins' list and the interest is reportedly mutual.
Deandre Hopkins on his TOP 5 Quarterbacks he wants the ball thrown to him from 👀⬇️

1) @JoshAllenQB
2) @JalenHurts
3) @PatrickMahomes
4) @Lj_era8
5) #JustinHerbert pic.twitter.com/JZKTf2x0Wy

— I AM ATHLETE (@IAMATHLETEpod) May 22, 2023
The veteran receiver recently appeared on a podcast in which he mentioned the three things he'll be looking for with his new club.
A team with a great quarterback, which the Jets have.
A team with a top defense, which the Jets also have.
A team with a stable leadership situation, which, thanks to the Rodgers deal, the Jets also have.
So while Hopkins didn't mention the Jets by name, they do fit his stated criteria.  These would be the points for the Jets to drive home to Hopkins along with a competitive offer in terms of money.
As is often the case with Hopkins, the Jets Super Bowl window is wide open, but it's likely going to shut in a hurry.  If the Jets are all in, it's time for them to act like it.
Videos
NY Jets Phase 3 OTAs, Expectations and a Minor Calf Tweak with Greg Renoff