DeAndre Hopkins Release Official; Receiver Free to Sign Immediately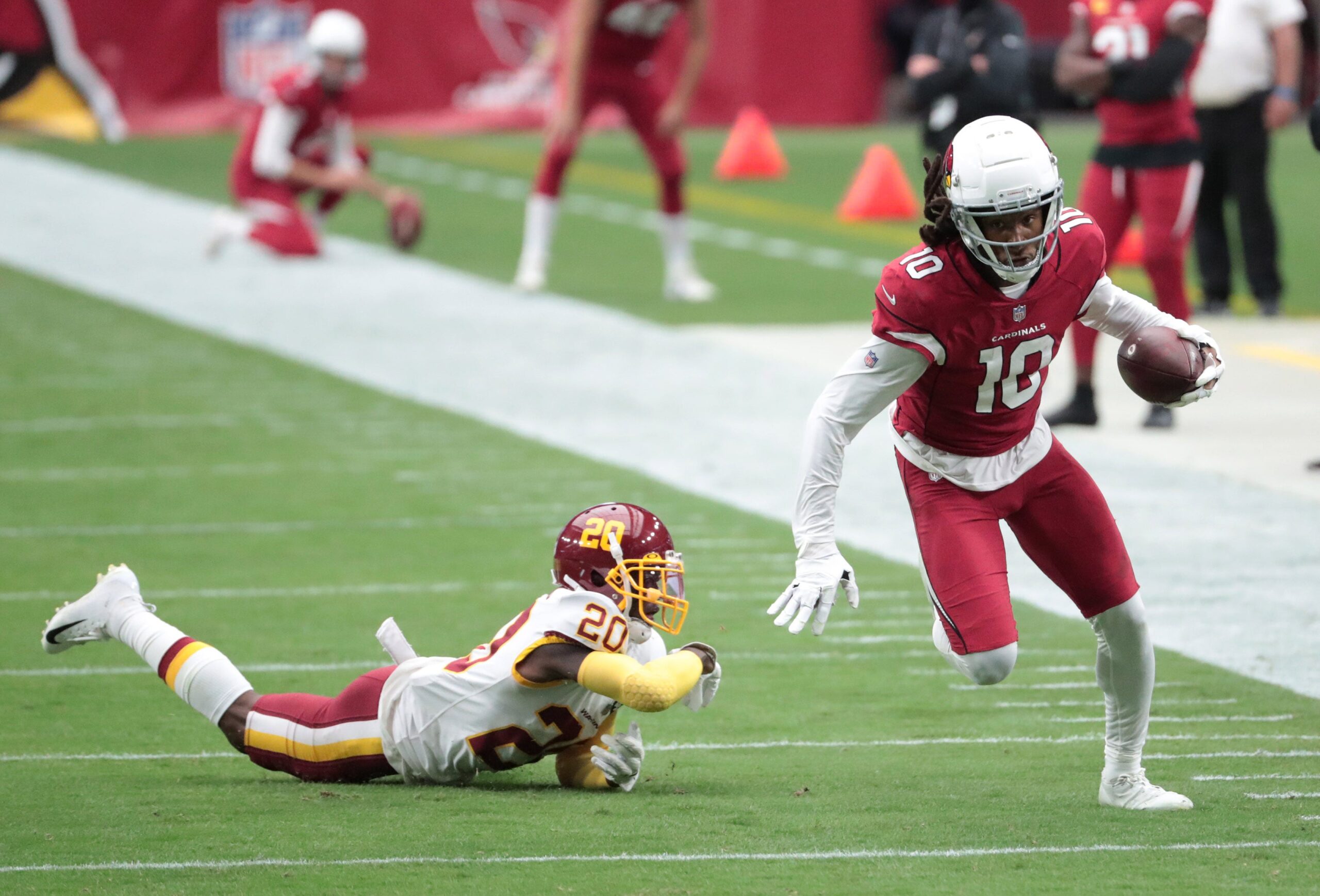 In a bit of news unrelated to the Jets as of this moment, the release of free agent wide receiver DeAndre Hopkins is now official.  This means Hopkins is now free to sign as soon as he finds a destination that meets his needs.
DeAndre Hopkins' release from the Cardinals has now been officially processed by the league.

He is eligible to sign with a new team immediately ⏰

— Field Yates (@FieldYates) May 30, 2023
While the Chiefs and Bills have been discussed as potential landing spots, they have roughly $650,000 and 1.5 million in cap space respectively.  It has been reported that Hopkins, who averaged 79.7 yards per game last season, will not be signing on the cheap.  This is where the Jets could come in.
According to overthecap.com, the Jets currently have just $6.3 million in cap space, but that does not yet take into account the $12.8 million the Jets created with Carl Lawson's pay cut.  So in all reality, the Jets are sitting at close to $20 million and could get to $31 million if they were to cut or trade Corey Davis which would seem inevitable in any move to acquire Hopkins.
How much of an upgrade would DeAndre Hopkins be over C. Davis? Looking at 2019-2022.

Davis: 1 drop per 16 tgt
Hopkins: 1 drop per 80 tgt

Hopkins: 77 y/g
Davis: 55 y/g

Hopkins: 17 TD
Davis: 11 TD

Hopkins: 6.3 rec/g
Davis: 3.6 rec/g

Davis: 15.4 ypc
Hopkins: 12.2 ypc

— Glenn Naughton (@JNRadio_Glenn) May 30, 2023
And while far too much is being made of Hopkins not mentioning the Jets as one of his top five choices on a podcast earlier this month, the Jets do have the three things Hopkins listed as mattering most to him.  That list being a high level quarterback, a top defense and a stable front office situation.  The Jets have all three, and the ability to create more cap space than other clubs in the running.
The addition of a player of Hopkins' stature would likely elevate the Jets receiving corps to one the top 10 groups in the NFL.  Having opened themselves a very real but also very small super bowl window, the team should be doing everything they can to make it happen and Hopkins would be a huge step in the right direction.
Videos
Aaron Rodgers Injury Fallout & Jets/Bills Recap