New York Jets OTA Presser Takeaways, Aaron Rodgers' Impact and Summer Delusion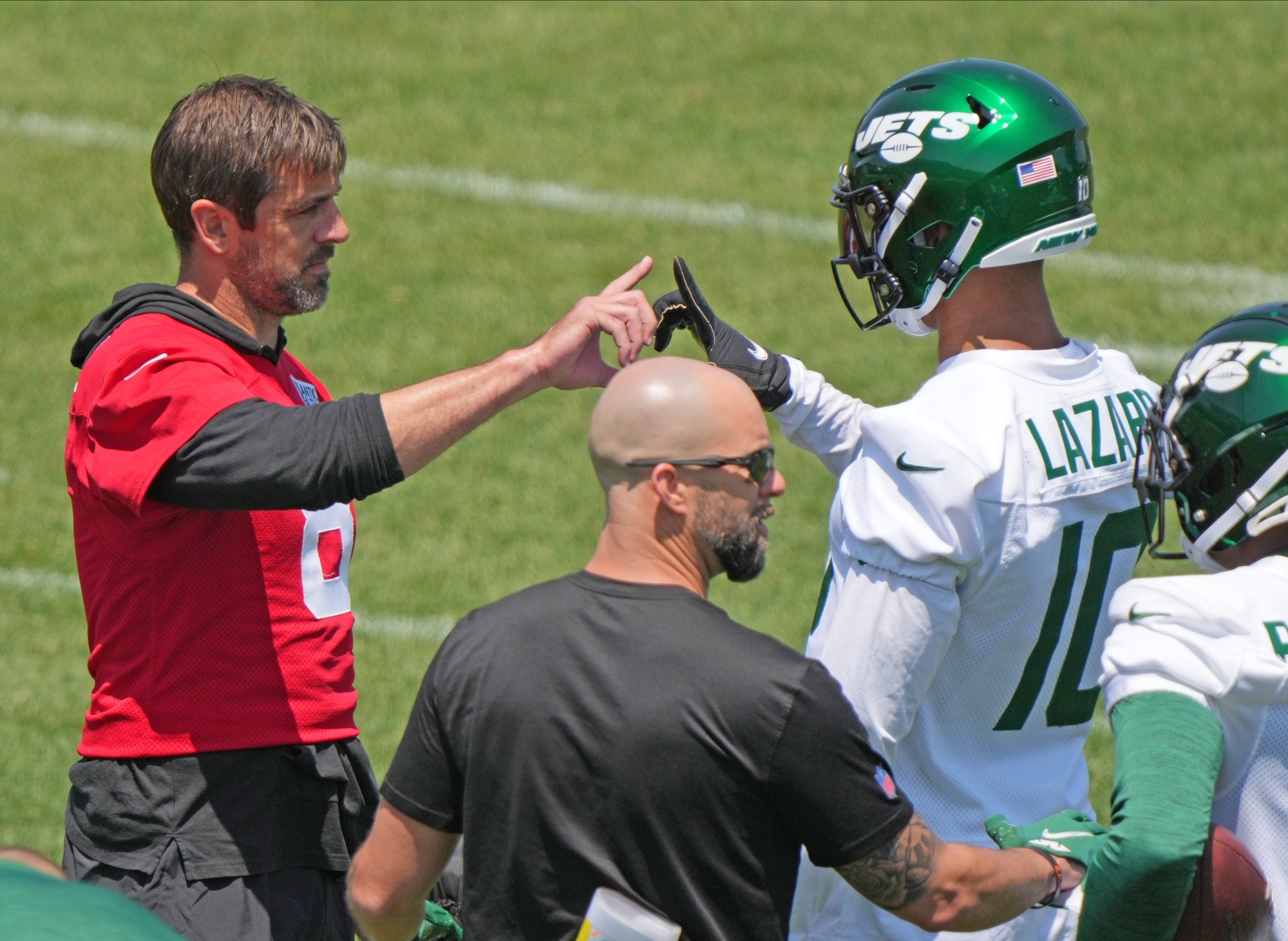 Welcome to this week's episode of JetNation Radio, our NY Jets Podcast. We are your home for all things New York Jets. This episode promises a deep dive into the latest news from the Jets' organized team activities (OTAs). We're bringing you updates straight from the press room, particularly from Head Coach Robert Saleh, as we analyze the team's strategies and emerging players.
The Aaron Rodgers saga continues to create ripples across the NFL, with social media timelines flooded with discussions and debates. And as summer blazes on, it's time to address the inevitable "summer delusion." Will the lofty expectations for the upcoming season translate into on-field reality? We're ready to dissect the hype and speculate on the potential outcome.
Whether you're tuning in for the audio podcast or catching our video show, you're in for an episode brimming with insightful analysis and lively discussion. Optimized for the NY Jets fanbase, JetNation Radio is your go-to source for all things Jets. So grab your spot and let's kick off this exciting episode!
Special thank you to our sponsor, MILE Social, a digital marketing agency.
Our NY Jets Podcast can now be found on Spotify and Amazon Music. Also, please be sure to subscribe to us on iTunes or Google Play. Here is some more information on how you can find us online.
Videos
Aaron Rodgers Injury Fallout & Jets/Bills Recap