Featured Editorials Jets Videos
Joe Douglas vs Robert Saleh…Who is Under More Pressure in 2023?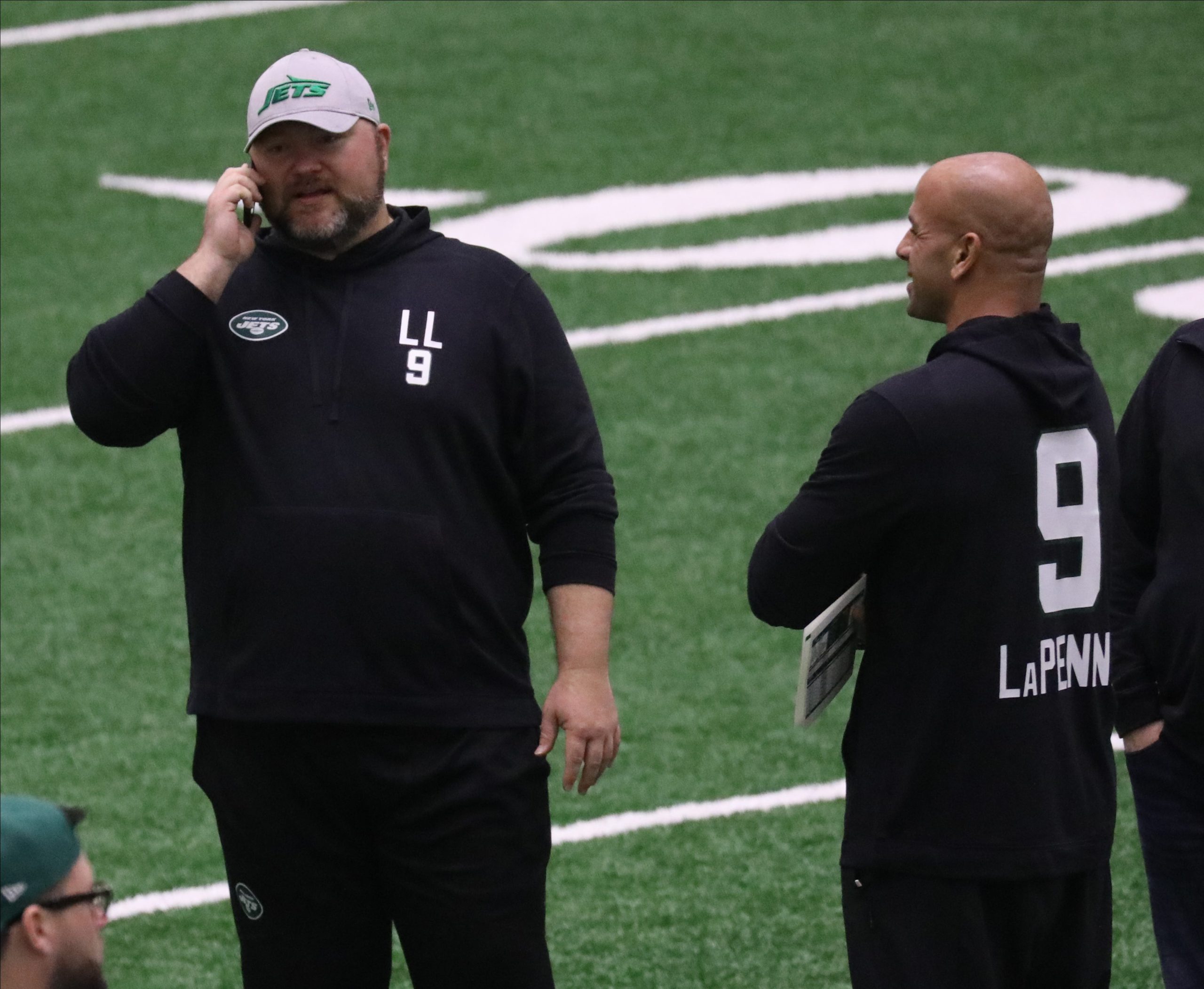 The Jets have made some major personnel changes over the past few years with little improvement on the field in terms of wins and losses. Expectations are as high as they've been in years with the addition of Aaron Rodgers, but who is under more pressure to win in 2023; GM Joe Douglas or Head Coach Robert Saleh?
Check out this video as Glenn Naughton breaks down what everyone will expect from Douglas and Saleh as they prepare for a tougher NY Jets Schedule this season.

As we head into the heart of the 2023 football season, all eyes are set on GM Joe Douglas and Head Coach Robert Saleh. With the NY Jets' intense schedule and the expectation for an outstanding performance following recent major personnel changes, the stakes have never been higher.

The addition of Aaron Rodgers to the team has escalated the level of anticipation. Despite this, it remains to be seen whether this will be the spark needed to turn the Jets' fortunes around. The crucial question is, who is under more pressure to deliver – the experienced Douglas who orchestrated these changes or Saleh, tasked with maximizing the team's potential on the field?

As we continue to watch the 2023 season unfold, remember that success in the NFL is never a guarantee. It requires not just talent, but strategic leadership, unity, and a great deal of resilience. Whether it's Douglas or Saleh under the microscope, it's crucial to support our team as they strive for success.

Stay tuned for more updates as we follow the NY Jets' journey this season. Here's to hoping for an exciting and rewarding season for the team and its fans. As always, let's rally behind our Jets as they navigate through this challenging period. Go Jets!

Looking for more insights, game breakdowns, and expert opinions? Keep an eye on our upcoming articles and video content. We're dedicated to bringing you comprehensive coverage of all things NY Jets. Don't miss out!
Videos
Aaron Rodgers Injury Fallout & Jets/Bills Recap