The Aaron Rodgers Effect on the NY Jets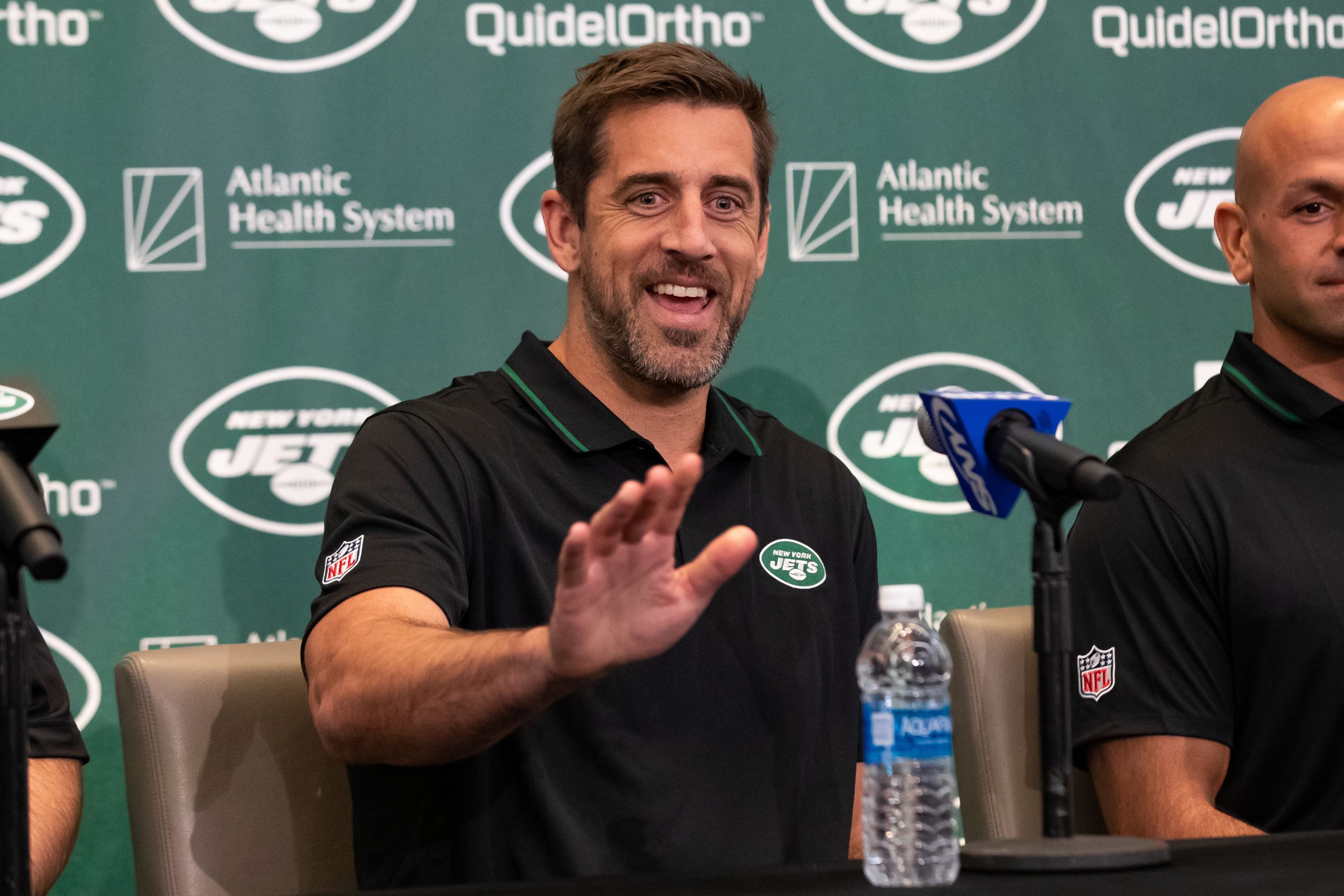 Welcome to this week's episode of JetNation Radio, where our hosts Chris and Dylan kick off their summer rankings with a focus on the most crucial position in the NFL and all of sports: the quarterback. In today's discussion, we delve into the question that has been on the minds of fans everywhere: just how much of an impact will Aaron Rodgers have on the NY Jets?
As the Jets gear up for training camp, anticipation is running high. With the team set to play in the prestigious Hall of Fame game, they have an early opportunity to showcase their progress ahead of the upcoming season. The roster has seen significant improvements, and the schedule ahead poses formidable challenges. In light of these factors, the arrival of a seasoned and accomplished quarterback like Rodgers has the potential to make a substantial difference for the team's fortunes.
Join us as we analyze the potential transformative effect that Rodgers could bring to the New York Jets. We'll examine the areas where his skills and leadership could elevate the team's performance, and we'll also consider the broader implications for the franchise in terms of fan enthusiasm, media attention, and overall expectations.
So sit back, relax, and let's dive into the exciting world of Jets football as we explore the impact that Aaron Rodgers could have on the team's trajectory.
Special thank you to our sponsor, MILE Social, a digital marketing agency.
Our NY Jets Podcast can now be found on Spotify and Amazon Music. Also, please be sure to subscribe to us on iTunes or Google Play. Here is some more information on how you can find us online.
Videos
Aaron Rodgers Injury Fallout & Jets/Bills Recap