Jets Cornerback Sauce Gardner Ripped by Former Patriots DB Asante Samuel
He may have thought today was going to be just like any other offseason Tuesday, but instead Jets cornerback Sauce Gardner was ripped via social media by former Patriots DB Asante Samuel.
It all started when Samuel took exception to Gardner earning praise from his peers in being named the number two cornerback in the NFL.  The former Patriots and Eagles DB suggested Gardner's recognition came as a result of playing in the New York market.
The New York media will take your career to another level https://t.co/XkFnbmoynr

— Asante Samuel (@pick_six22) July 11, 2023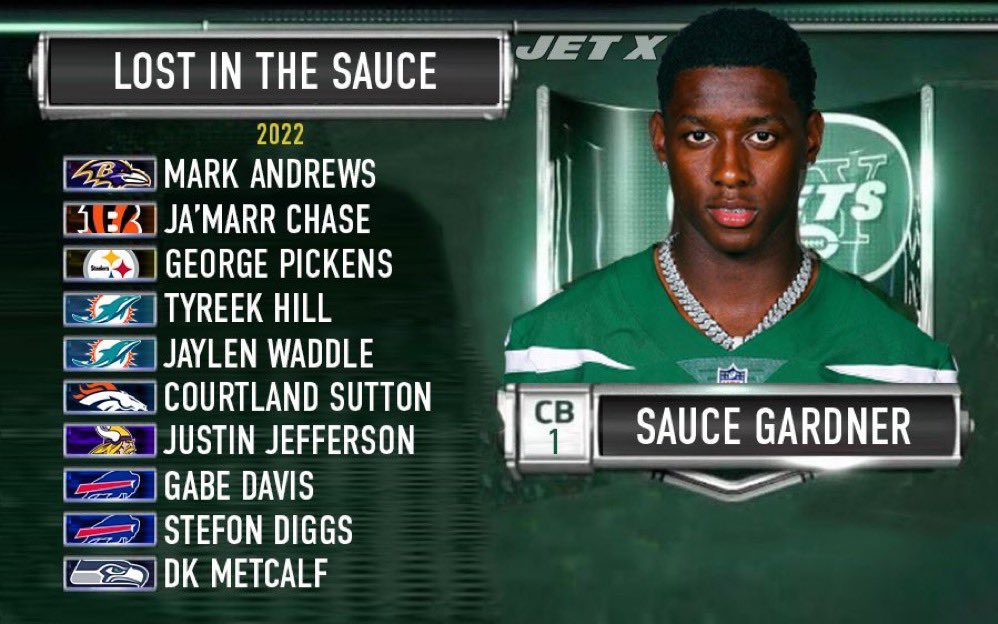 Not satisfied with just one ridiculous take, Samuel went after former Jets cornerback Darrelle Revis, calling the first-ballot Hall of Famer overrated in saying Revis was never that good.
It's the NY media what did Revis do so special. I'll wait… It's documented want great cornerbacks did in the stats

— Asante Samuel (@pick_six22) July 11, 2023
Videos
Aaron Rodgers Injury Fallout & Jets/Bills Recap