Robert Saleh on Duane Brown, Jermaine Johnson & Other Updates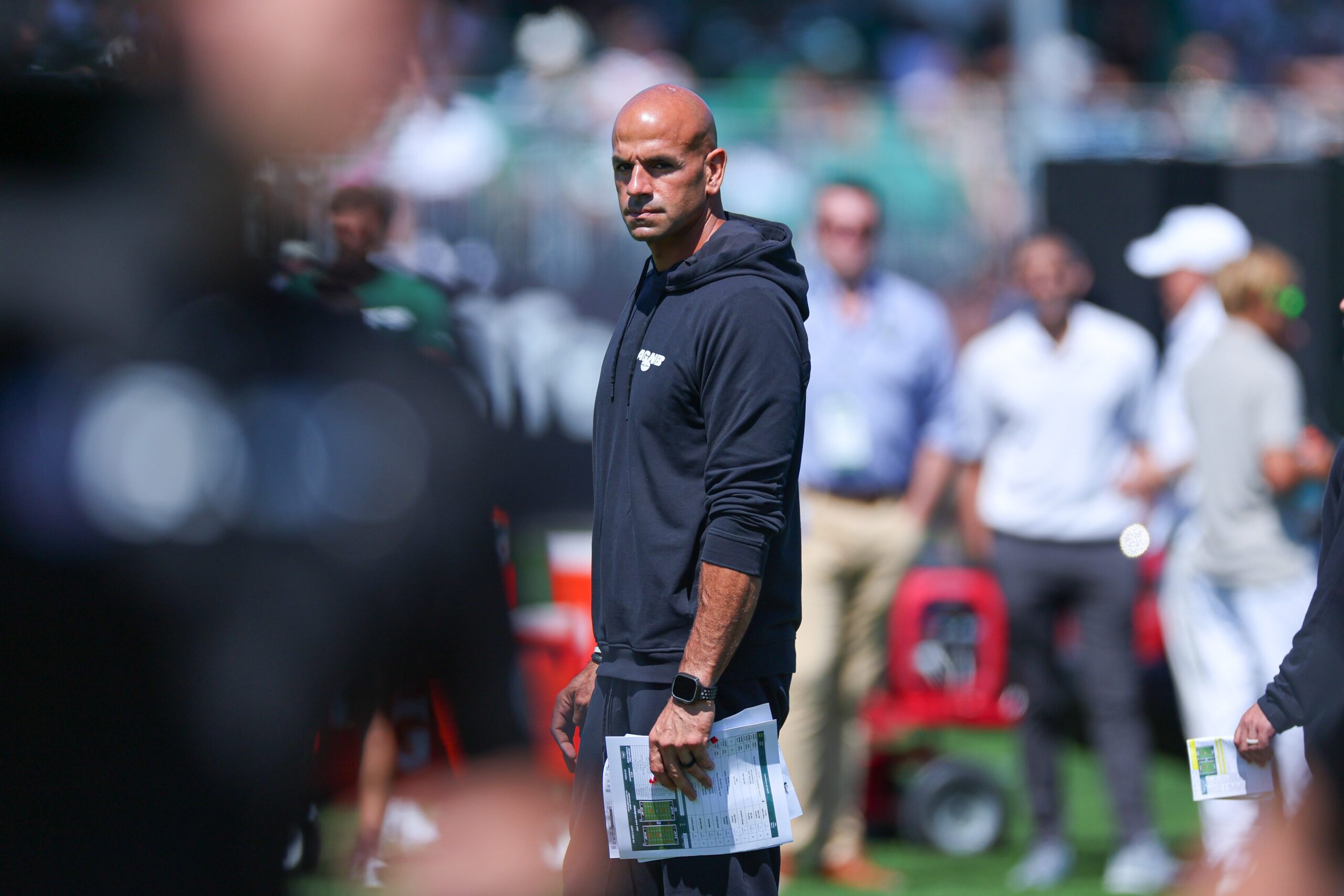 Jets Camp started on Thursday and head coach Robert Saleh has to be enjoying the updated NY Jets Roster. Saleh spoke to the media on Sunday and gave updates on Duane Brown, Jermaine Johnson and several other player (and team) updates.
Garrett Wilson
You're just so convinced that that's the guy, so I'm always optimistic that the guys we draft will be able to develop, and Joe (Douglas) has put in so much work and the coaches put in so much work that we're able to develop them all. Sometimes it works, sometimes it doesn't. We knew he was going to be special, and he just keep elevating the bar.
Red Zone Offense
Yeah, redzone offense is always so hard because you either have to run it in or you have to put that ball in a place where only one person in the world can catch it, because windows are really, really tight, it's got to get in there quick, you've got to be decisive, you've got to have precision, so it's been really good for the offense, obviously. Aaron does a great job threading needles and getting the ball in there, Zach (Wilson) had a couple of really good throws today in the redzone, so it's been encouraging, but defensively, we've got to figure out how to close up those small windows.
Duane Brown 
He's going to work through, obviously he's still working through the surgeries he had this offseason, but we're not worried about his availability for the season. I don't want to put an exact timeframe on it, but it's going to be sooner rather than later.  
Jermaine Johnson
I don't know if you guys have noticed, he looks massive in a good way. He looks explosive, he's very powerful. If you hold a bag, he's just so heavy handed. Very powerful player, so really expecting him to take a jump this year. Excited about where his mindset is, his confidence, his competitive spirt, all of it. He's in a good place right now.
Well, it's just as a rookie, you're just going off what you know, it's kind of a whirlwind and then year two, you kind of get lost in terms of trying to balance the money that you've got, the newfound fame, all the people trying to pull you in a different direction, so you've got this, "I got it" mentality, and that's usually what does second year players in, but he's got this "I want more, I'm not satisfied with my rookie year and I want more". You can tell he's put in a lot of work this offseason and his mindset right now is that of a seasoned vet.
Jeremy Ruckert
Ruckert's had a really good offseason. He was really strong in OTAs. I don't know if any of you have had plantar fasciitis, but it's probably one of the more annoying injuries in the world, because you can go and sometimes the doctor will say it's better if you just tear it, and so it just lingers and it's just an annoyance, but to his credit, he fought all the way through and now he looks really, really good.
Chuck Clark and Adrian Amos
It's unfortunate obviously because aside from being a good football player, the guy's an unbelievable teammate, unbelievable person. His work ethic, his drive, and what he stands for is everything that we believe in in this organization, and obviously it opens a door for other people to compete. Getting Amos in here is really good because he's got tremendous experience and he's a damn good football player, but it's a shame, but at the same time, it sounds cold, but at the end of the day, it's next man up and we have to get going.
Jordan Whitehead
I thought Jordan had a really nice year last year. It could have been I think, four ops (opportunities) at interceptions last year and if he makes those plays you're talking Pro Bowl, possible All-Pro Bowl, the type of season I feel like he had. That guy was outstanding. He brings so much leadership to this group. More confidence alignment wise. He's a lot smoother in communication. He's just a really, really, really good football player and just love having him here.
Videos
Aaron Rodgers Injury Fallout & Jets/Bills Recap