NY Jets Training Camp Injury Updates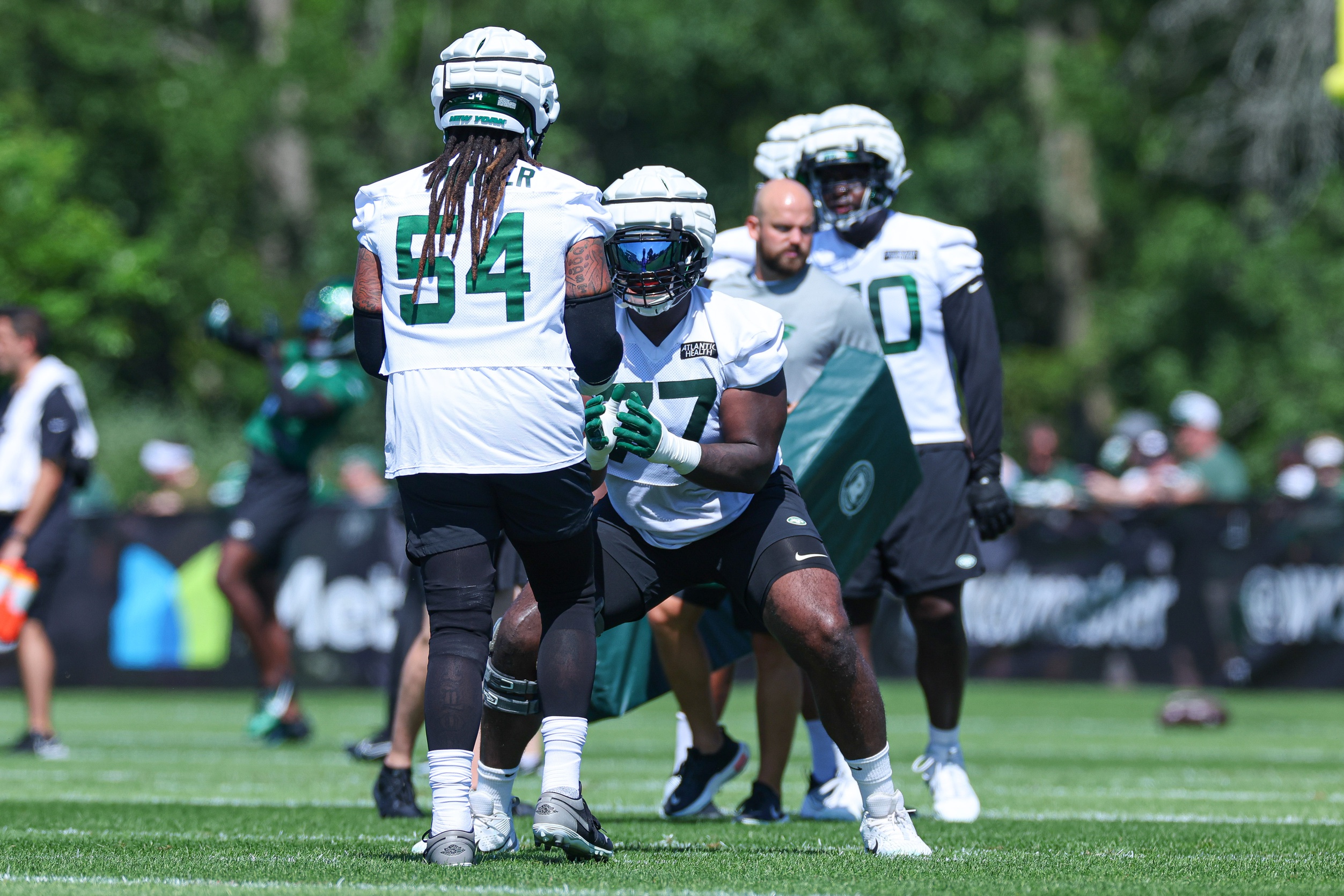 We mentioned that Mekhi Becton missed practice on Wednesday with a knee injury. Robert Saleh didn't seem worried about it and said it was the same knee that Becton hurt in the past.
I don't think so. We'll see. It's going to be more day to day, but hopefully we can get him back out there tomorrow.

Yeah, we're all trying to pace it, trying to get them back up to full speed where he can play an entire game, so we're just working with him. The doctors, our training staff, and coaches, are just trying to make sure we do the best we can to get him ready to play a football game.
­­Robert Saleh gave updates on a few other players during his press conference. Here are his NY Jets Training Camp Injury Updates:
John Franklin-Myers
He's just dealing with some groin tightness, actually Zuff (David Zuffelato) pulled him, so he didn't pull himself. He suffered it during one on ones and then got through the first part of practice and then Zuff pulled him, so I don't think it's bad. Might cost him a couple of days, but it's nothing serious.
Determing the Starting Offensive Line with Becton and Duane Brown out
I don't want to put timelines on it because you still got Tampa, we got Carolina. There's a lot of things that we've got to go through and there's a lot of games left, but those inner squad scrimmages with Carolina and Tampa I think are going to be a big measuring stick and it's going to allow us more clarity, so we got a lot of time left.
Videos
Aaron Rodgers Injury Fallout & Jets/Bills Recap