WFAN Deletes Tweet of Tiki Barber Lying About Jets Head Coach Robert Saleh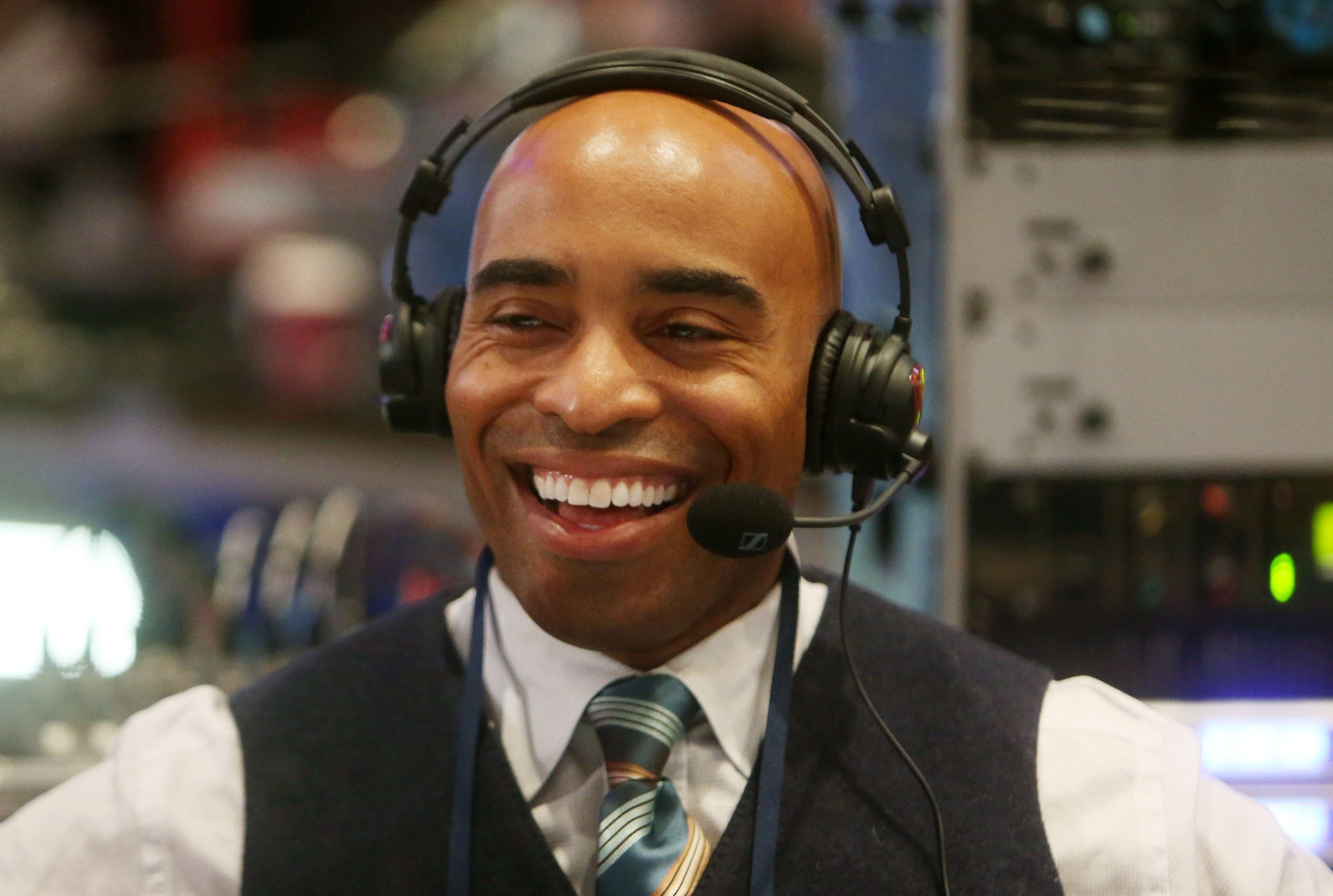 Thanks to the likes of former New York Giants running back Tiki Barber of WFAN radio, there's rarely a dull moment in New York Sports.  Likely in search of clicks and eyeballs, Barber went on the air yesterday and spun quite a yarn about Jets Head Coach Robert Saleh, laying out a litany of lies to bury the coach.  The corresponding video, which was debunked by several Jets beat writers, has since been taken down by WFAN.
The #Jets literally held a practice that day & Saleh was there. https://t.co/v5jeurO9iO

— Connor Hughes (@Connor_J_Hughes) August 18, 2023
Speaking to his c0-host Evan Roberts, Barber claimed that Saleh and the Jets didn't allow the folks from Hard Knocks to attend practice to film the team as it would expose the fact that Saleh had skipped out on the session.  Meanwhile, Jets beat writers such as Connor J. Hughes retweeted the original WFAN video explaining that despite Barber's story, a practice was held and Saleh was present.
In addition, it seems the folks from Hard Knocks, whom Barber claims were shut out, were also in attendance.  And that's not all.
Tampa Bay Bucs reporter Rick Strowd was fact-checked on twitter for a misleading tweet regarding the Jets and Bucs joint practice schedule.  While the Jets had decided several days earlier that there would be just one joint practice, Strowd suggested the Jets cancelled the practice at the last second, leaving the Bucs with nowhere to go.
Bucs arrive at the NY Giants training complex across from MetLife Stadium for practice. The NY Jets bailed on a second day of joint practices, something that apparently was agreed to in March. So the Giants graciously offered their practice field. pic.twitter.com/bCdARPzS2o

— Rick Stroud (@NFLSTROUD) August 17, 2023
While the Jets have never been media darlings, the recent lies coming from the press about Gang Green border on absurd. Barber wasn't alone this week in making up stories about the goings on at 1 Jets Drive.
Videos
Aaron Rodgers Injury Fallout & Jets/Bills Recap