Some Encouraging NY Jets Injury Updates from Robert Saleh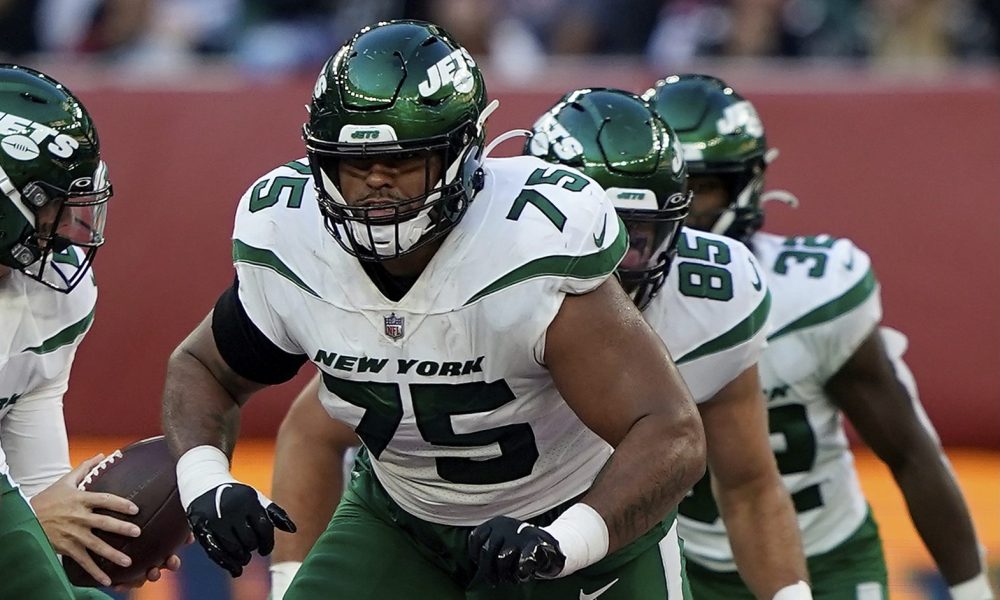 Glenn Naughton mentioned some encouraging news about the Jets offensive line earlier on Tuesday. Robert Saleh also gave a few encouraging NY Jets injury updates to the media during his press conference on Tuesday.
Alright, really quick, just going to knock out some of these injuries. Joe Tippmann, he's dealing with his knee, knock on wood, we're anticipating that he'll be available for the beginning of the season. Israel Abanikanda got a thigh contusion, got away with another one. He's going to be a couple of weeks and Kenny Yeboah got a hammy (hamstring). He's going to be a couple of weeks.

Duane (Brown) is in Houston getting his evaluation, so hopefully we hear something tonight or tomorrow.
More on Duane Brown
BREAKING: #Jets OL Duane Brown will be activated off PUP tomorrow, sources tell @SNYtv.

He had his doctor's appointment today in Houston at 12 p.m. & came through with zero concerns. He's off PUP once he passes physical when back in NJ

The #NYJ get their starting LT back. pic.twitter.com/zR1fWfTk52

— Connor Hughes (@Connor_J_Hughes) August 23, 2023
Mekhi Becton to Start at Right Tackle vs the Giants
He did a really nice job in the game, took over half the snaps, he looks like he's in much better shape, obviously. So, we're giving him a run at right tackle to see how he does.

No, you can't coach scared, you can't play scared. You can slip out of your car and have something happen to you, but knock on wood, everyone will be fine. You know you see some of the great ones out there. Kansas City's playing their guys, Buffalo's playing their guys, it's not uncommon. You could always play the hindsight game or the fearful game, but what's in the best interest for our team is to go out there and play some football together and prepare ourselves the best way we can for September 11th.

We'll see how it goes. I don't want to just throw him out there for a series and get him out. I would like to see those guys go through transition, get to the sideline, have some adjustments, get back to the field, make some more adjustments, play with those adjustments, so you'd like to see that transition happen a few times.
Laken Tomlinson and Alijah Vera-Tucker
Both should be available for the game this week.
Carl Lawson
He's still working through some of the back issues he's had and we're being diligent with him. He's been running, he's been doing all this stuff, but we just want to make sure that his back is 100% before we throw him out there.
Corey Davis
Corey is still dealing with a personal matter, so hopefully soon.
Israel Abanikanda
Injury update:

Duane Brown is getting his shoulder evaluated and could get cleared off PUP if all goes well.

Joe Tippmann (knee) – Jets are hoping he's ready for beginning of regular season.

Israel Abanikanda (thigh contusion) – will be a couple weeks.

— Ethan Greenberg (@EGreenbergJets) August 22, 2023
Videos
Aaron Rodgers Injury Fallout & Jets/Bills Recap