The Addition of Aaron Rodgers Makes the NY Jets Contenders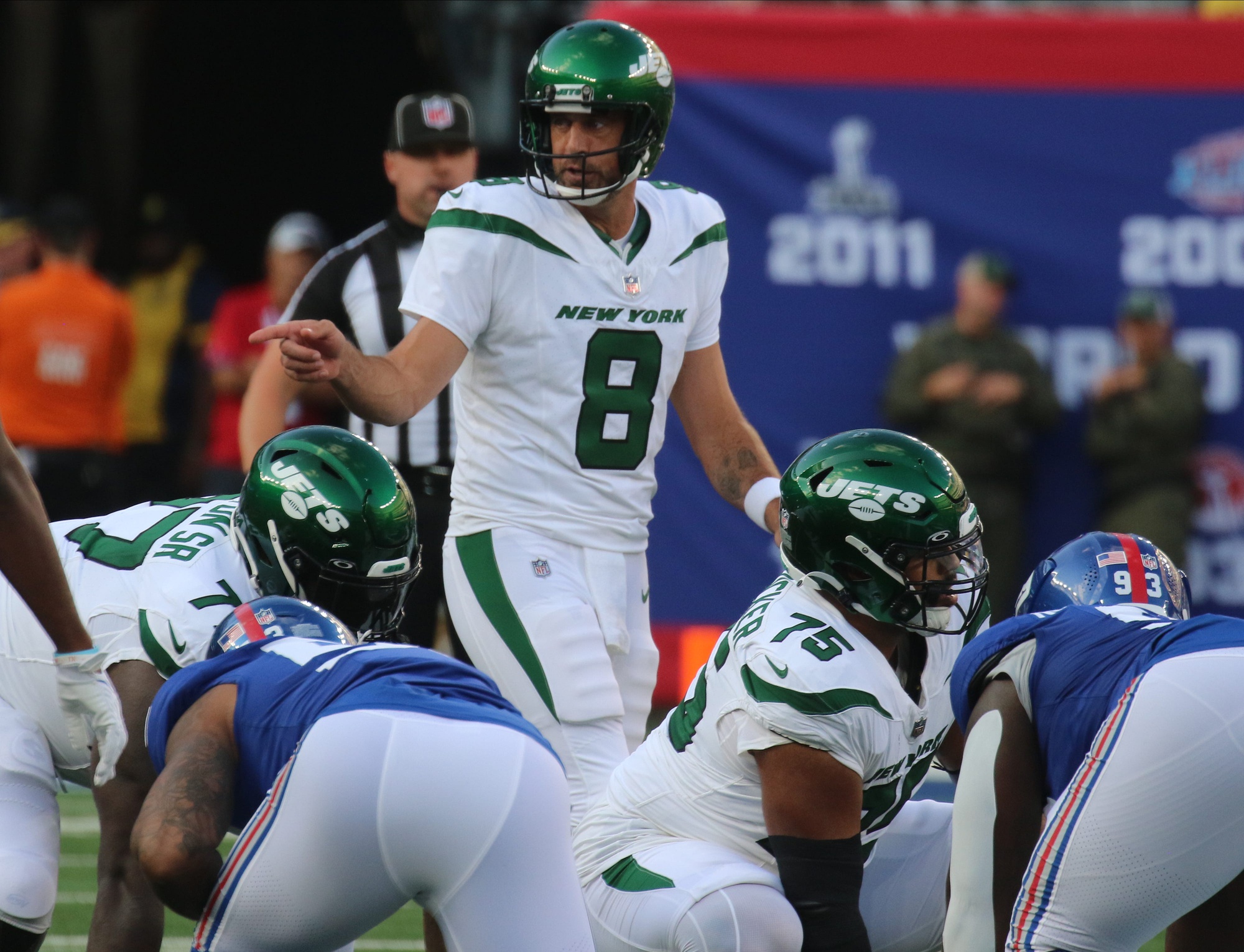 Revisiting former Jets GM Mike Tannenbaum's comments on whether the Jets are contenders with the addition of Aaron Rodgers a while back, to which he said no, mainly pointing out the offensive line as one of his reasons. I tend to be the one who has to bring people back to reality when it comes to these things. On one end, I understand the excitement and expectations, especially when a team gets a player of a Hall-of-Fame caliber, but I have to remind people that it's all on paper, they have to make it work on the field (i.e., chemistry). So, technically, none of these acquisitions automatically makes a team a contender. We have seen some success with these additions, and some failures. So, until they get on the field, it's all hypothetical, which is where my answer lies in this topic.
In a short answer, yes. I'm not saying they're going to the Super Bowl, yet, but I think his addition increases their chances of being contenders. I think the main thing that hurt the Jets last season was poor—subpar at best—quarterback play. That, and the season-ending injury to Breece Hall. The running game wasn't the same after that.
Which brings me to the offensive line. Now, being in Louisiana, I don't get to watch the games in person at the stadium and I'm not saying this is the top offensive line in the league, but from what I saw, the blocking was better than it had been in previous years. In the years before, I would totally agree with the criticism of the offensive line, but this time around, I think they're getting a little too much flack.
There has been talk about the run blocking being poor, which it could be better, but on the other hand, I have to question how much of it was the run blocking versus the running backs behind them. For instance, Breece Hall didn't have problems running through the line, however, Michael Carter took a huge step back, compared to his rookie season.
There's competition across the board on the offensive line, so in one sense, I do understand the questions and skepticism. I mean, after all, it's difficult for your quarterback–I don't care who he is– to be effective if he's constantly being harassed or on his back.
Duane Brown held his own when he was out there, but he's near 38. They didn't resign George Fant, who was a good, versatile option and could play both tackle spots. After some reservations about moving to right tackle, Mekhi Becton looked dominant as he did his rookie year in the preseason and won the starting right tackle position.
So yes, I do understand the questions, but going back to last year, I thought the line held up well, particularly in pass protection, considering how snake-bitten it was last year with injuries, and have been that way since (Robert) Saleh has been head coach. From what I saw, despite the injuries, they persevered and showed resilience, which is a good sign.
They have a good corps of wide receivers starting with Offensive Rookie of the Year Garrett Wilson, free agent acquisition Allen Lazard, who has a good rapport with Rodgers with them both coming from Green Bay. They signed Mecole Hardman, who showed playmaking abilities in Kansas City. I think he will be used the same way they used Braxton Berrios the last two seasons.
His game is similar to Elijah Moore's in my opinion, who I was hoping they would've kept—I don't think he was the problem, and I think his game would've flourished working with Rodgers but when they signed Hardman, I figured he was gone.
They have decent tight ends in CJ Uzomah and Tyler Conklin, and they drafted Zach Kuntz, who reminds me of Jimmy Graham from looking at his tape. I've said this before, with his skills as a receiver and freakish athletic ability at 6-7, if it translates to the next level quickly, I wouldn't be surprised if Kuntz is the starter by Week One.
With a few exceptions, everything else is pretty much in place, their biggest problem was the quarterback position, which they addressed in future Hall of Famer Aaron Rodgers. Granted, a 39-year-old Aaron Rodgers, but last I checked, he was still performing at a high level. Overall, I think he's the missing piece. If they smooth out the rough spots and they're able to gel sooner than later, along with that formidable defense, Aaron Rodgers definitely makes the Jets contenders.
Videos
Aaron Rodgers Injury Fallout & Jets/Bills Recap