Featured Editorials Jets Videos
Zach Wilson Got Better this Preseason; Laken Tomlinson Comments on O-Line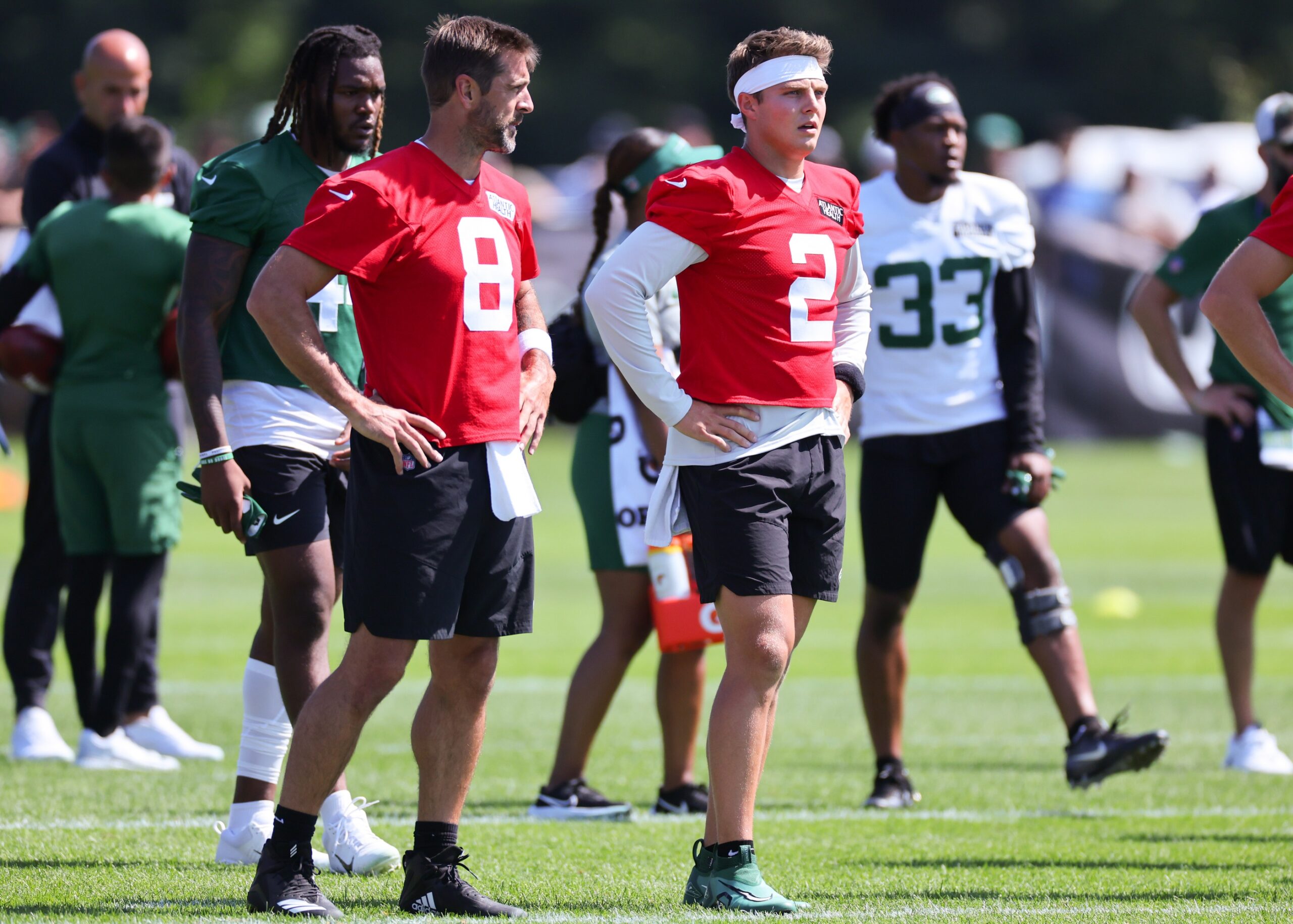 Our very own Glenn Naughton didn't let a vacation stop him from sharing his thoughts about the New York Jets. Like so many die-hard fans, even leisure time is an opportunity to ponder the future of the team. Zach Wilson got better this offseason, Laken Tomlinson has some big words, and rookies are always front and center when it is time to finalize the NY Jets Roster.
Zach Wilson – Offseason Improvements
In the video, Glenn talks about the strides Zach Wilson has made this offseason. Wilson is the backup QB so hopefully, Aaron Rodgers starts every game. It is still encouraging to see him develop.
Laken Tomlinson's Bold Prediction
Moving on, Glenn discusses Laken Tomlinson's bold prediction concerning the Jets' offensive line. According to Tomlinson, the line is poised to be one of the best in the league. Glenn explores whether this prediction holds water and what it could mean for the team.
Roster Cuts and New Additions
As the deadline for the final roster cuts looms, Glenn speculates on which rookies have the best chance of making the team. With cuts being finalized on Tuesday, he tosses around some rookies to watch.
For those eager to keep up with all things Jets, make sure you watch Glenn's video to get his detailed insights. The clock is ticking, and we'll know the final roster soon enough!
Be sure to follow Glenn Naughton on Twitter and subscribe to Jets Nation on YouTube for all the latest team updates as they happen with detailed analysis.
Videos
Aaron Rodgers Injury Fallout & Jets/Bills Recap