Joe Douglas Making Good on Press Conference Promise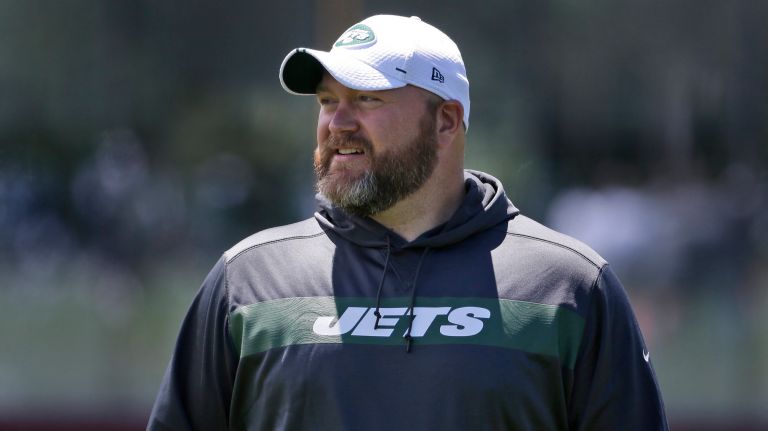 Joe Douglas once told the New York media that the team would be placing on emphasis on explosive playmakers on offense, saying that "speed creates pressure" and that "pressure bursts pipes".  Well, after an offseason in which Douglas drafted Israel Abanikanda and signed Mecole Hardman, it's about time to say he has made good.
@nyjets GM Joe Douglas:

"Speed creates pressure and pressure breaks pipes".

Izzy Abanikanda: 4.32
Mecole Hardman: 4.33
Garrett Wilson: 4.38
Breece Hall: 4.39
Xavier Gipson: 4.41
Dalvin Cook: 4.41

— Glenn Naughton (@JNRadio_Glenn) September 2, 2023
Yes, there were some speed merchants on the roster prior to this season, but in adding Abanikanda and Hardman, Douglas has scooped up two offensive weapons whose 40 times come in under 4.35 seconds at 4.32 and 4.33 respectively.  This is in addition to undrafted free agent receiver Xavier Gipson running a 4.41.  Free agent running back Dalvin Cook clocked in at the exact same number before being drafted by the Vikings.
Cook and Abanikanda will be joined of course by Breece Hall who ran a 4.39 at the NFL combine not that long ag.  And while Hall will undoubtedly be slowed as he recovers from an injury he suffered last season, he will likely return to full strength at some point.
In all, the Jets have six players on offense who figure to have prominent roles in Nathaniel Hackett's offense who run a 4.41 or better.  Even Jason Brownlee, whose pedestrian 4.59 in Indy doesn't seem to match his game speed.
Another gem from @SouthernMissFB WR Jason Brownlee. Not a circus catch this time but makes the grab over the middle, dodges two defenders and then leaves an entire secondary in his rear view mirror. pic.twitter.com/HGIMugedy3

— Glenn Naughton (@JetsPicks) February 14, 2023
So while all of the focus this offseason has been on the attention of quarterback Aaron Rodgers, it's worth noting that the targets he'll be working with have the ability to create explosive plays, consistently keeping defenses on their toes just as Joe Douglas envisioned.
Videos
Aaron Rodgers Injury Fallout & Jets/Bills Recap