Featured Editorials JetNation Radio Podcasts
Aaron Rodgers Injury Fallout & Jets vs Bills Recap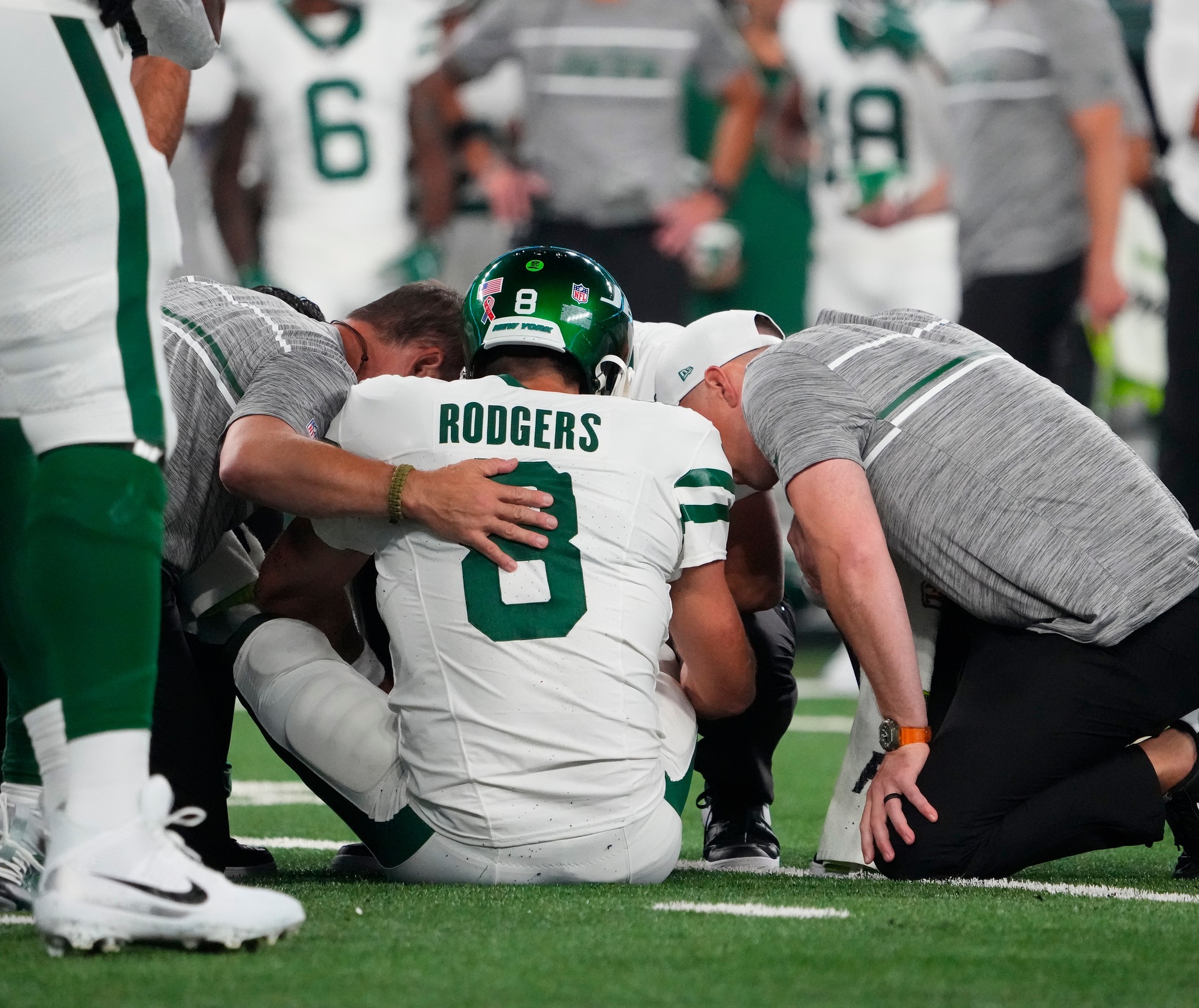 On this episode of JetNation Live, our NY Jets Podcast, hosts Glenn Naughton, Dylan Tereman and Chris Schubert discuss the fallout of the Aaron Rodgers injury. Will he commit to 2024 in New York? Will he decide to retire instead of rehab? Then they recap the rest of Jets vs Bills game, in what was a stunning overtime finish. Zach Wilson, Xavier Gipson and more NY Jets Talk!
In a shocking turn of events that has left the Jets community reeling, Aaron Rodgers suffered a season-ending torn Achilles in his first series as a Jet. The injury not only casts a shadow over the team's immediate future but also raises questions about Rodgers' long-term commitment to the franchise. As the hosts delve into the aftermath of this devastating loss, they also explore the potential ripple effects on the Jets' strategy for the 2024 season. Will Rodgers opt for retirement over the grueling rehab process? And how does this impact Zach Wilson's development and the team's overall game plan? Amidst the uncertainty, the Jets still managed an electrifying overtime win against the Bills, showcasing promising performances from young talents like Xavier Gipson. Tune in for an in-depth analysis of what this means for the NY Jets moving forward.
Special thank you to our sponsor, MILE Social, a digital marketing agency.
Our NY Jets Podcast can now be found on Spotify and Amazon Music. Also, please be sure to subscribe to us on iTunes or Google Play. Here is some more information on how you can find us online.
Videos
Aaron Rodgers Injury Fallout & Jets/Bills Recap