Jets Curious Approach on Offense Leaves tons of Questions Marks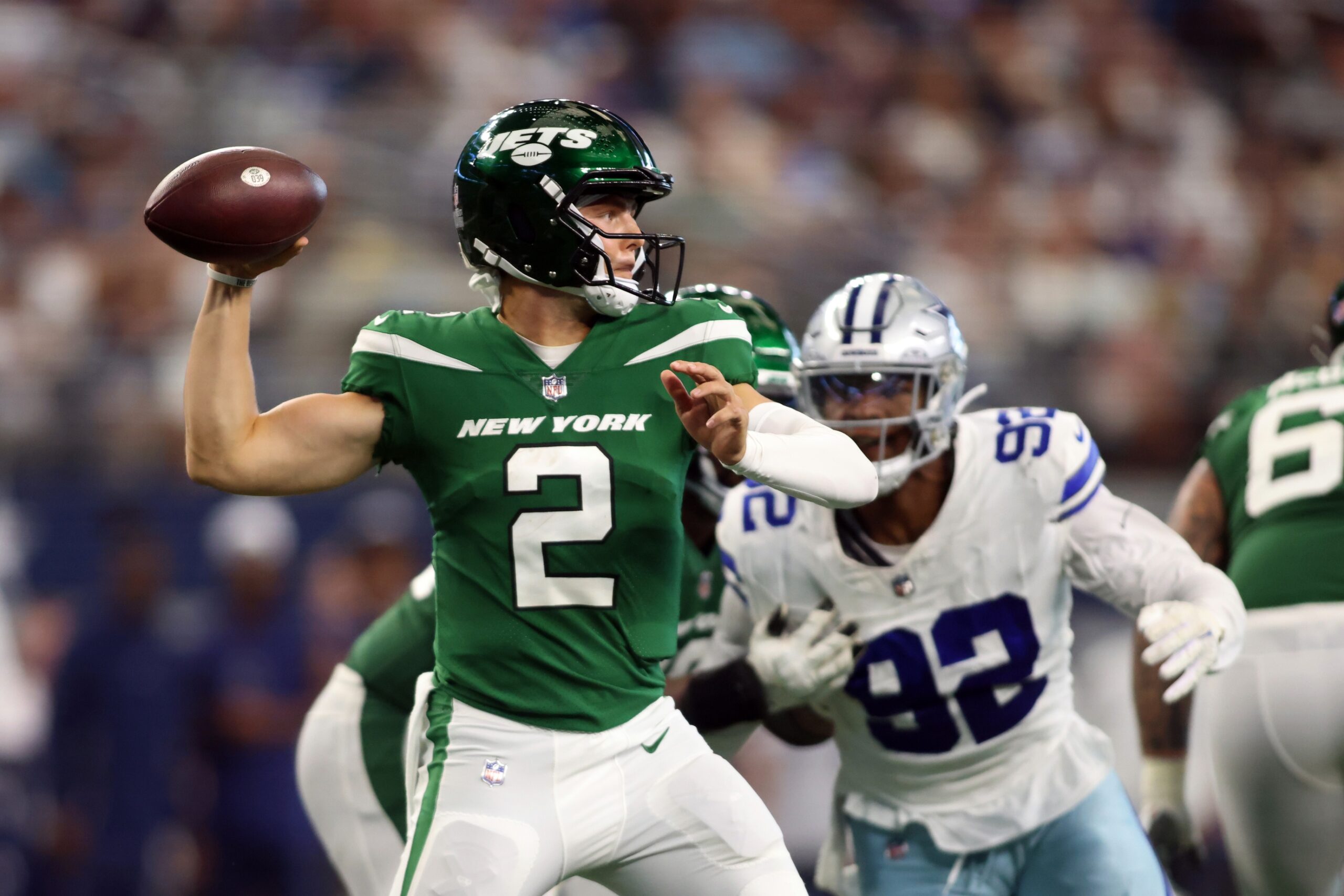 The Jets curious approach on offense against the Dallas Cowboys last night makes one wonder.  Did the team's coaching staff get together after their thrilling win against the Buffalo Bills, review the game film to identify what worked best, and say "let's not do any of that again"?
In a game that was supposed to be about the defense and running game dominating while Zach Wilson managed the offense, Wilson was the only one who held up his end of the bargain, and it didn't go unnoticed.  As reported by Zach Rosenblatt of The Athletic, Wilson was approached by several offensive teammates to offer him some words of encouragement in the locker room after the game.  Unsolicited, tight end Tyler Conklin shouted "We can all see, it's not the same", in reference to Wilson's play.  A far cry from last season when teammates appeared to simmer over Wilson's struggles.
What also wasn't the same was the Jets approach to moving the football.  Against the Bills, we saw a heavy dose of 3 tight end sets to pave the way for Breece Hall.  In fact, the Jets run blocking as a team was graded an NFL best 77.9 by PFF in week 1 with the extra tight ends deployed.  Jeremy Ruckert was used on 15 run plays last week and earned PFF's highest grade on the team at 89.5.  Against the Cowboys, he played no more than a handful of snaps.
The lack of run game obviously didn't sit well with running back Breece Hall who, in a since deleted tweet, sent out a message the contained four football emojis.  Likely a commentary on the fact that he had just four carries for nine yards.  A total that was actually better than his backup, Dalvin Cook, who had four carries for seven to go along with a lost fumble.
The Jets curious approach could also be tied to their pass blocking on the edges.  While the team did look to attempt to use some double teams on Micah Parsons, far too often he was seen defeating a single blocker on the edge to get to Zach Wilson.
In fact, Rich Cimini of ESPN New York reported at one point in the game that the Jets had allowed Wilson to be pressured on a shocking 69% of his pass attempts.  That's not a situation that will see any quarterback produce much of anything.
Videos
Aaron Rodgers Injury Fallout & Jets/Bills Recap