Too Early for Jets Fans to Worry About Red Flags Through Week two?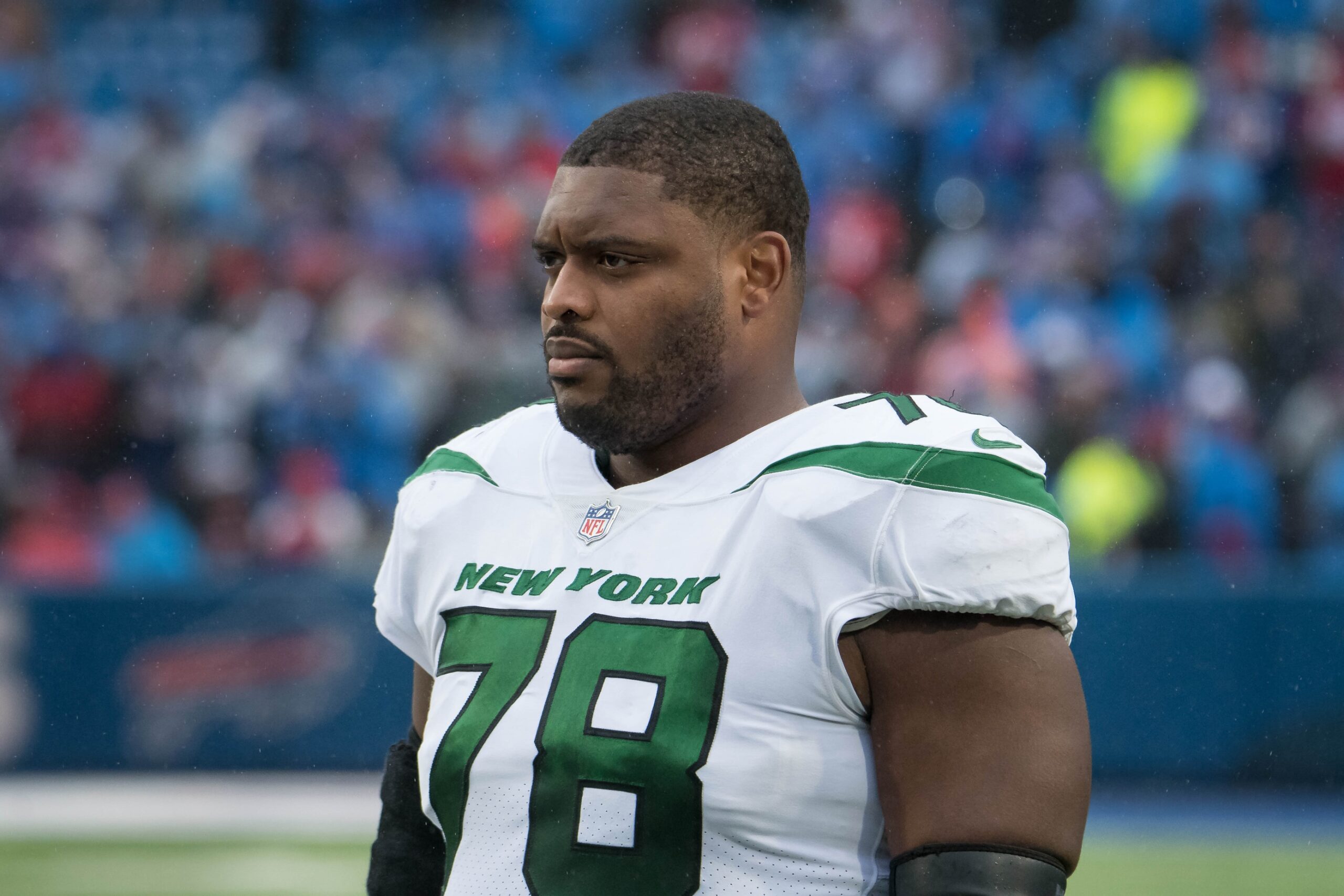 With the 1-1 New York Jets coming off of an embarrassing 30-10 loss to the Dallas Cowboys, is it too early for Jets fans to worry about some alarming performances from key players?  With no additional factors to consider, worrying after two games would be absurd.  However, in considering factors such as age, injury history and previous sub par results, growing concern this early may be justified.
By our count, there are three players whose history and current performance would suggest a trend is more likely than some fans may be willing to acknowledge.
RB Dalvin Cook: The more we watched of Cook last year and the Jets running backs in the pre-season, the more we felt the team should have moved on from Cook.  His final season with the Vikings was one in which he didn't have the same explosion he'd shown in years past.  Perhaps the most alarming 2022 stat for Cook was his 62 carries that either lost or did not gain any yards.  That number was tops among all running backs in the NFL.  Cook also tied for the NFL lead with four fumbles last season.  Through two games with the Jets, Cook has 40 yards on 17 carries (2.4 YPA) and a lost fumble.
LT Duane Brown: The 38-year-old Brown spent time on IR to start and finish the 2022 season due to a shoulder injury.  This meant a fair bit of concern entering the 2023 season.  After all, what are the odds of a player turning 38, undergoing shoulder surgery and missing training camp only to play at a higher level than before the injury/surgery?  The Jets best hope was that Brown would be on par with what he did last season.  At the point, Jets fans can hold their collective breath in hopes of Brown stepping up as his reps increase with the possibility of not having a training camp has Brown off to a slow start.
LG Laken Tomlinson: In a 2022 episode of the Jets self-produced series, 1 Jets Drive, then offensive line coach John Benton can be heard in a personnel meeting telling others in the room that Tomlinson is a guy you can count on to block Aaron Donald.  A difficult chore to envision given Tomlinson's play up to this point.  After a rough first season with the Jets in which Tomlinson came up far short of expectations, he's off to another slow start in 2023.  So while the season may be just two games old, Jets fans have watched Tomlinson's stretch of sub par play stretch to 19 games long.
Perhaps some of this can be the product of a light pre-season as head coach Robert Saleh gave the majority of his starters a ton of time off while Cook remained unsigned right up until the final week days of camp.
So is it rust, age, injuries or mileage?  Perhaps a combination of the four, but we'll know soon enough if it's just a rough stretch, or a new norm that could go a long way in sinking the Jets season if others don't step up and answer the call.
Videos
Aaron Rodgers Injury Fallout & Jets/Bills Recap