Practice Squad Moves: Irvin Charles Signed & Tanzel Smart Released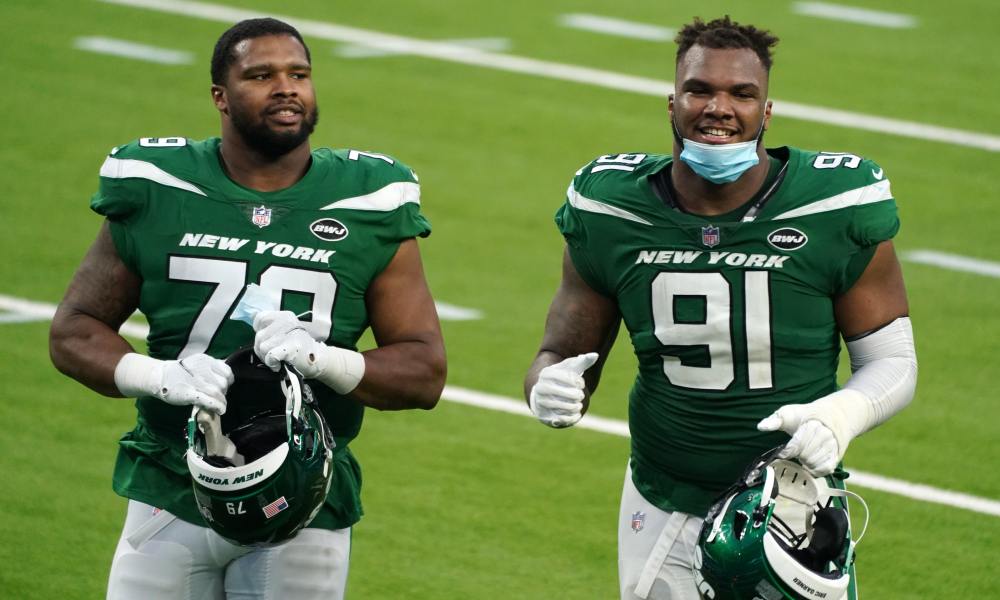 The Jets have signed wide receiver Irvin Charles to the practice squad and released defensive lineman Tanzel Smart. Smart was a fan favorite throughout training camp on Hard Knocks. Here is the official announcement from the team.
The Jets made a pair of practice squad moves Wednesday, signing WR Irvin Charles and releasing DL Tanzel Smart.
Charles (6-4, 219) originally signed with the Green & White as an undrafted free agent out of Indiana (PA) in May of 2022. He spent his rookie year on the practice squad and was activated for the team's season finale last season. Charles had 3 catches for 61 yards this preseason and made the 53-man roster before he was waived Sept. 16.
Smart (6-1, 295) first signed with the Green & White in 2020 and spent the last three seasons on and off the team's practice squad and appeared in 6 games. Smart was originally drafted by the Rams in the sixth round in 2017 out of Tulane and has 29 career tackles in 37 games (4 starts).
Videos
JetNation
4.6K
Subscribe
Broken Brains; Critics of Jets Quarterback Aaron Rodgers Begin Stirring up Conspiracy Theories