Jets Offense Flops in 15-10 Loss to Patriots; Saleh Shows Support for Zach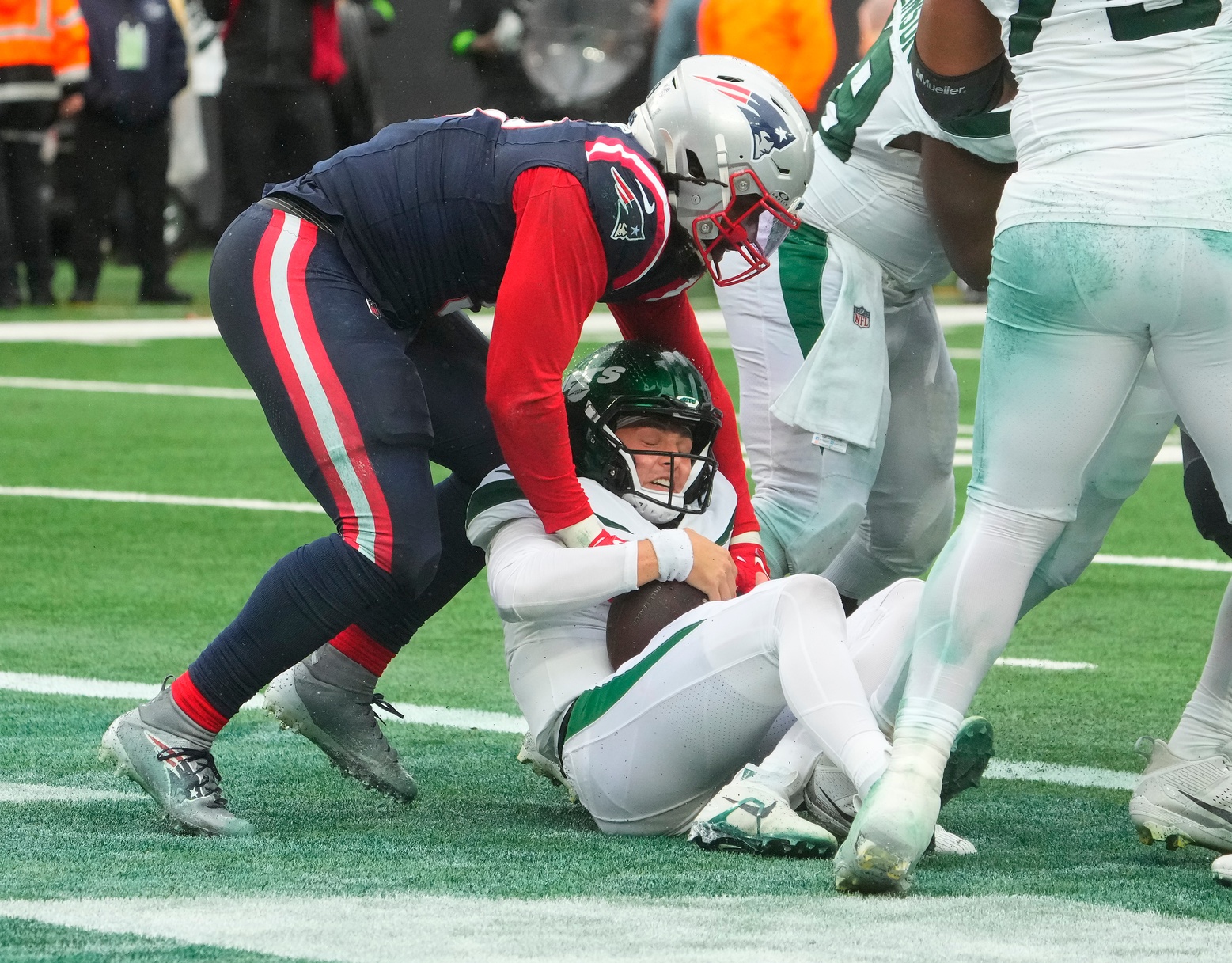 Blame it on Zach Wilson, blame it on Nathaniel Hackett, the offensive line or the wide receivers, but none of it changes the bottom line, which is that the Jets offense flopped in a 15-10 Loss to the Patriots.
The Jets losing streak to the Patriots reached fifteen as Gang Green's defense gave up just a single touchdown but the offense couldn't get anything going.  Zach Wilson completed just fifty percent of his passes in going 18 for 36  and just 157 yards.  Wilson also cost the Jets 2 points on a safety.
Despite several changes on the offensive line, the Jets weren't able to get anything going on the ground either.  With Mekhi Becton at left tackle, Alijah Vera-Tucker at right tackle and rookie Joe Tippmann at right guard, Breece Hall and Dalvin Cook ran for just 36 yards on 20 carries.  However, the group did seem to get better as the game went on, but the team couldn't capitalize.
Time and again Jets fans watched Wilson drop back and either take a sack or throw an errant pass that would eventually hit the turf.  Following the game, Robert Saleh was unwavering in his support for Wilson, saying he gave the team the best chance to win and there would be no first team reps for Tim Boyle this week at practice.
Videos
JetNation
4.6K
Subscribe
Rodgers 21-day Practice Window Opens and Should QB be an Option With top 10 Pick?