Cimini: Jets Locker Room not Happy With Saleh Protecting Zach Wilson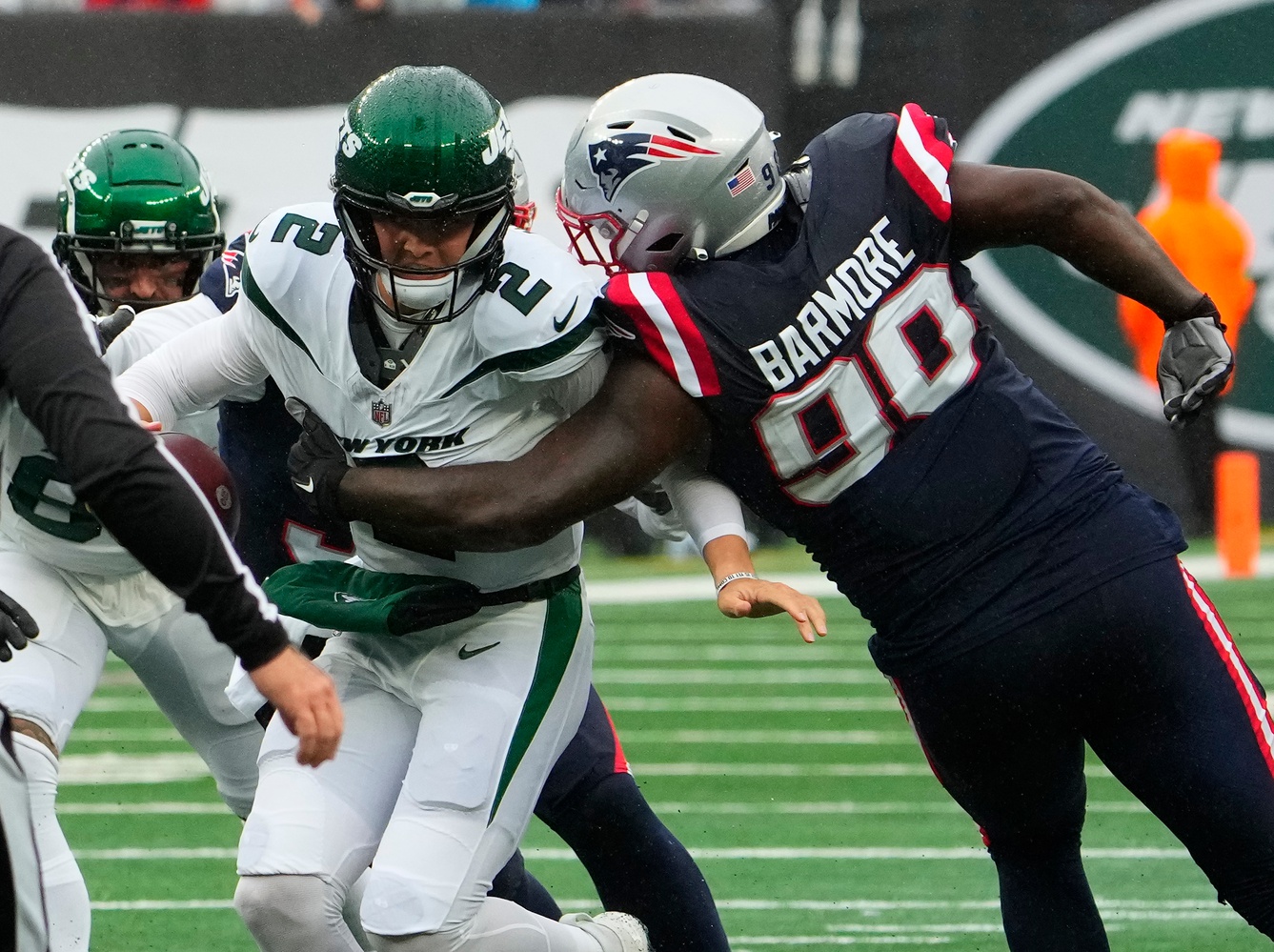 The ongoing struggles of Zach Wilson are well documented at this point and head coach Robert Saleh isn't helping his locker room by protecting the young quarterback.  This, according to Rich Cimini of ESPN New York.
On the latest episode of his flight deck podcast, Cimini says he "knows for a fact" that there is tension in Gang Green's locker room where players view Saleh as an "apologist" for his public comments on his young quarterback.  Of course Saleh knows Wilson's limitations says  Cimini, but trying to help preserve what's left of his confidence through public praise isn't going over well.
The defense specifically, says Cimini, is less than thrilled after coming under fire for not creating any turnovers despite allowing just 13 points to the Patriots offense.
The long-time Jets beat writer also added "it's going to be one of those years" when the Jets start a myriad of quarterbacks while adding that he believes Wilson's time in New York is on life support.  "Barring a miracle turnaround", Cimini says Wilson is finished in New York.
Videos
JetNation
4.6K
Subscribe
Zach is Back as Jets Starter While Rodgers Comments on Jets Being Swayed by Public Opinion