NY Jets Bringing in Trevor Siemian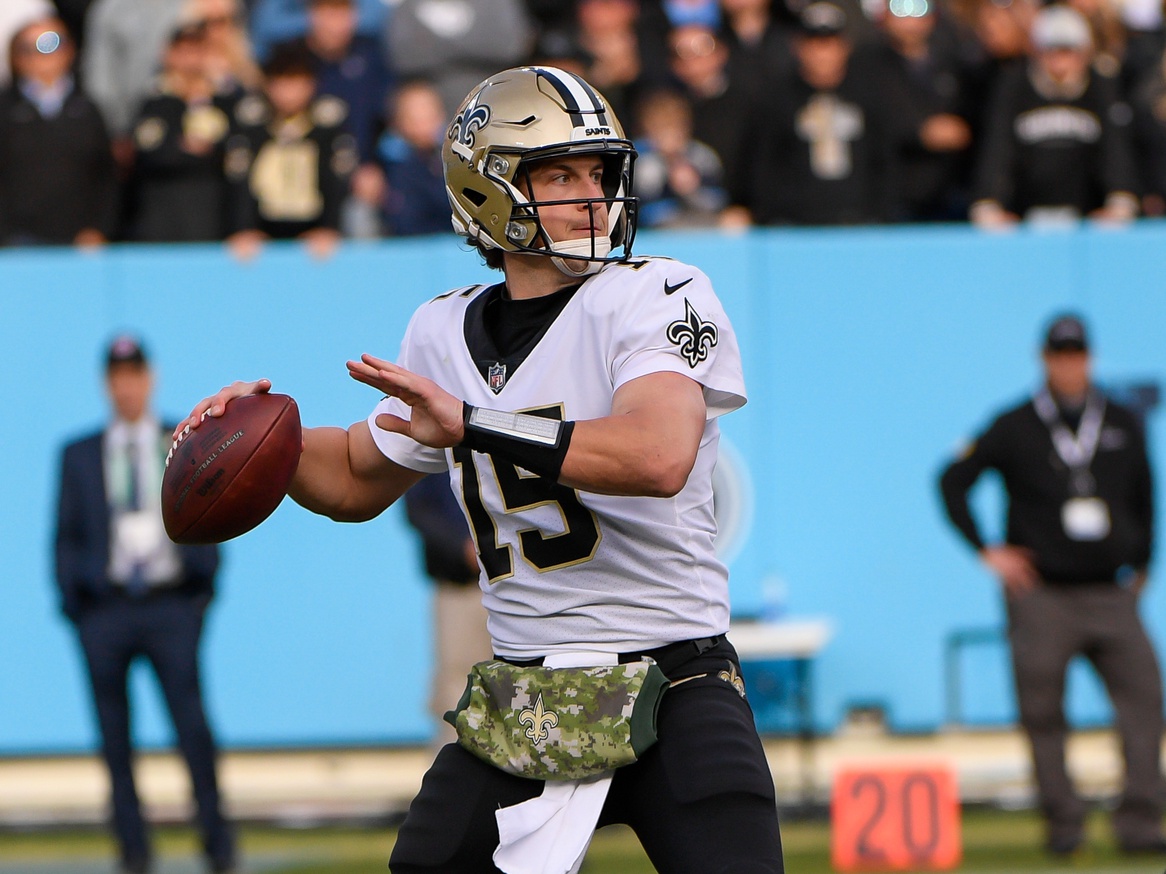 In need of QB help, the NY Jets are bringing in Trevor Siemian for a visit, per Brian Costello.
The Jets are bringing in veteran QB Trevor Siemian for a visit, per source. If all goes well, they could sign him to the practice squad.

— Brian Costello (@BrianCoz) September 26, 2023
Trevor Siemian, who is 31-years-old is currently a free agent. He played college football at Northwestern and was part of the 2015 Broncos team that won Super Bowl 50. He has also played for the Minnesota Vikings, New York Jets, Tennessee Titans, New Orleans Saints, and Chicago Bears.
Siemian was drafted by the Broncos in the seventh round of the 2015 NFL Draft. He spent his first season as a backup to Peyton Manning and Brock Osweiler. In 2016 Siemian was named the Broncos' starting quarterback after Manning retired and Osweiler was traded. Siemian started 14 games for the Broncos in 2016, completing 60.7% of his passes for 2,283 yards, 18 touchdowns, and 10 interceptions. He led the Broncos to a 9-7 record and a playoff berth.
Siemian was the Broncos' starting quarterback for the first five games of the 2017 season, but he was benched in favor of Paxton Lynch after struggling. Siemian was traded to the Minnesota Vikings in October 2017. He spent the rest of the 2017 season and the 2018 season with the Vikings as a backup to Kirk Cousins.
In 2019, Siemian signed with the New York Jets. He started four games for the Jets in 2019, completing 61.9% of his passes for 659 yards, three touchdowns, and four interceptions. In 2020, Siemian signed with the Tennessee Titans. He spent the 2020 season as a backup to Ryan Tannehill.
In 2021, Siemian signed with the New Orleans Saints. He served as the Saints' backup quarterback to Jameis Winston for the 2021 season. In 2022, Siemian signed with the Chicago Bears. He was the Bears' backup quarterback to Justin Fields for the 2022 season, but he suffered a season-ending oblique injury in the Bears' first preseason game.
If he is added to the NY Jets practice squad, he will most likely be active on game days as the emergency QB. With the new rule in place, it makes sense to have an emergency QB active.
Videos
JetNation
4.6K
Subscribe
Rodgers 21-day Practice Window Opens and Should QB be an Option With top 10 Pick?