DJ Reed Enters Concussion Protocol, Jets "Optimistic" for Sunday Status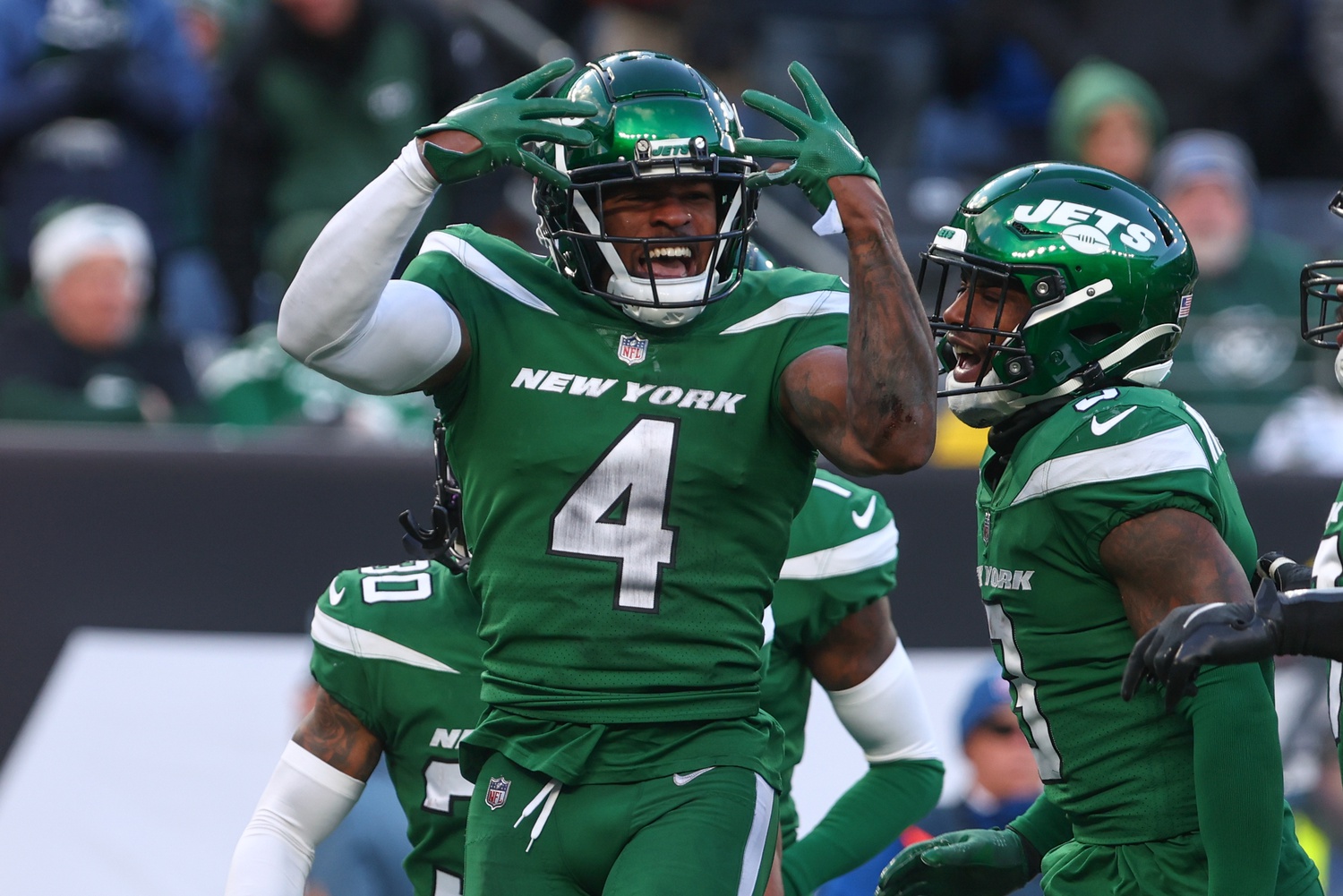 While meeting with the media today, Robert Saleh offered a rundown of the Jets current injuries and revealed that cornerback DJ Reed is in concussion protocol.  Saleh added that the team was "optimistic" about Reed's chances of playing Sunday.
Saleh also said cornerback Brandin Echols will be out for Sunday's contest with a hamstring injury while safety Tony Adams and offensive lineman Wes Schweitzer will be limited in practice.  Both Adams and Schweitzer have missed each of the last two games.
With both Echols and Reed dinged up, the Jets added three defensive backs to their practice squad yesterday in Craig James, Tae Hayes and Kalon Barnes.  To make room for the trio of DB's, the Jets released offensive linemen Cedric Ogbuehi and Chris Glaser along with defensive back Nehemiah Shelton.
James spent this preseason with Gang Green before being let go prior to the start of the season so anticipating his elevation to the active roster on game day would seem to make sense.
Hayes has spent time with the Dolphins, Panthers, Jaguars, Vikings and Patriots over the past four seasons.  Barnes, meanwhile appeared in two games with the Vikings in 2022 after playing his college at Baylor.
Videos
JetNation
4.6K
Subscribe
Broken Brains; Critics of Jets Quarterback Aaron Rodgers Begin Stirring up Conspiracy Theories