Jets Defensive Dominance Nothing new for Gang Green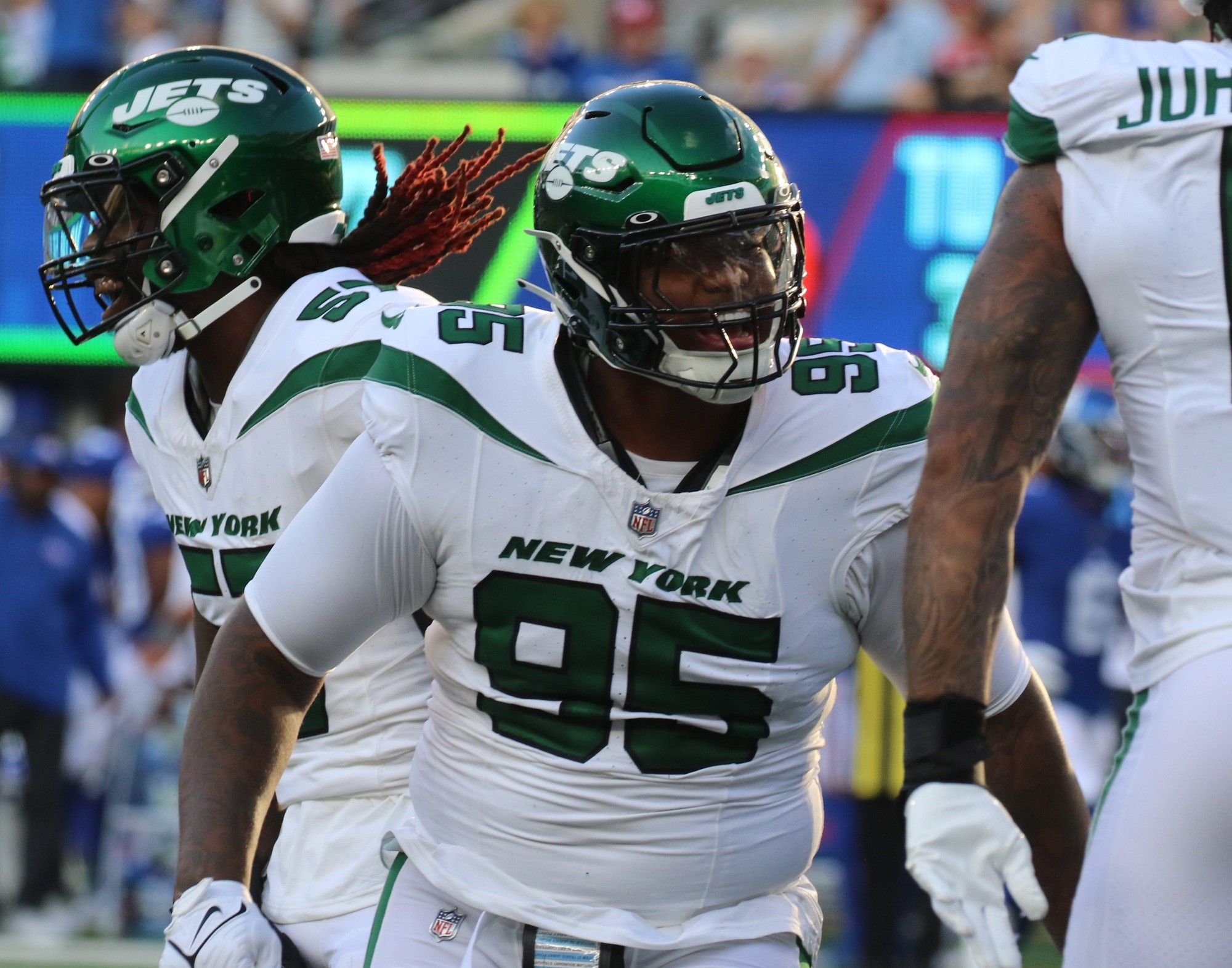 Despite having some situational hiccups early on this season, the Jets defensive dominance that has garnered so much attention in recent weeks is actually nothing new.  When the Philadelphia Eagles found the end zone to go up by a score of 14-3 with just over five and a half minutes remaining in the first half, they probably had no idea that those would be their last points of the day.
Forced to deploy several backup cornerbacks, some of which weren't even on the team as recently as a couple of weeks ago, the Jets defense stepped up in a big way.  The group would force Eagles quarterback Jalen Hurts to throw three interceptions while pitching a shutout over the game's final 35 minutes.
Having played at a high level against a trio of Josh Allen, Patrick Mahomes and now Jalen Hurts, it seems some folks taking notice.  In those three games, the Jets allowed just 17.6 points per game while surrendering just 3 touchdown passes while coming away with 8 interceptions.  The Jets have allowed 239 passing yards per game in those same contests.
Going back to last season it's clear that the Jets have made a habit of holding quarterbacks below their regular level of production on a frequent and recurring basis.
Because their offense wasn't always good enough to make it stand up, your average fan my not have noticed that the Jets shut down the likes of Josh Allen (twice), Trevor Lawrence, Kirk Cousins, Aaron Rodgers, Jared Goff last season.  That's alright though.
With Allen, Mahomes and Hurts in the rear view mirror this season, the pressure is on for the Jets defense to keep doing what they do.  But as Robert Saleh said, this was a "gauntlet" of some of the NFL's best passers in a very short time period.  They've passed with flying colors so far.  What's to come could be even better.
Videos
JetNation
4.6K
Subscribe
Broken Brains; Critics of Jets Quarterback Aaron Rodgers Begin Stirring up Conspiracy Theories