Jets Should be Working the Phones to Address These Needs via Trade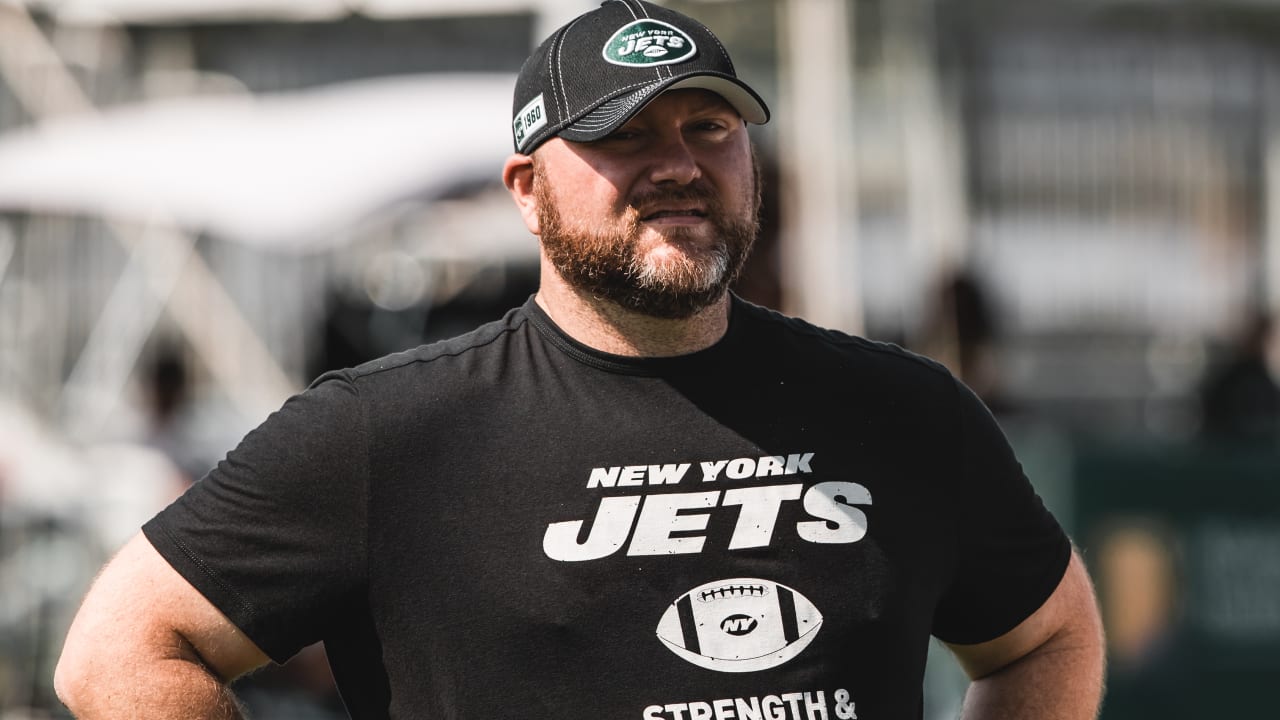 Trades are a rarity in today's NFL, but Jets GM Joe Douglas can hardly afford to sit on his hands after Gang Green's thrilling 20-14 victory over the Philadelphia Eagles.  Because of injuries and ineffectiveness, the Jets have needs that they should be looking to address prior to the team's next game in two weeks.
Now a blockbuster deal for a elite player his highly unlikely, there are still some mid-tier players who could be available for a reasonable price and could make the Jets a better club immediately.
WR Marquise "Hollywood" Brown: 
The loss of Corey Davis is hitting the Jets harder than many realized it would and they need another receiver opposite Garrett Wilson who will command respect.  Brown has one year remaining on his deal and showed he could be a  play maker over the first three years of his career when he logged 21 touchdowns for the Cardinals.  With Arizona's season slipping away, they may be willing to move Brown before the trade deadline.
OG Trystan Colon:
The Jets signed Colon this off-season but he didn't make the 53 man roster as the Jets had a glut at the position.  With Joe Tippmann now on the shelf for an unknown period, bringing Colon in would give the Jets some quality depth and a player who already knows the play book.  Colon has only been a part time player in Arizona so the Cards may be willing to take a day 3 pick as they sit at 1-5.
WR DeAndre Hopkins: 
The Jets dropped the ball by not pursuing Hopkins as a free agent this off-season and that little fact may be enough to deter them from giving up an asset to bring him in.  Having been written off by countless fans and media, Hopkins is on pace for another 1,000 yard season despite logging just 20 yards on Sunday when Tennessee's Ryan Tannehill missed time due to injury.
OT Garrett Bolles: 
Rumors of a Denver fire sale are in full swing and Bolles is a solid veteran player who knows Nathaniel Hackett's offense after playing for him in 2022.  The only thing that could stand in the way of the Jets looking to swing a deal is the fact that Bolles has no experience at right tackle and the team would probably like to have Mekhi Becton stay put given the way he's playing.  Could Bolles make the switch to the right side and would Denver be willing to give up him for a draft pick and possibly Duane Brown so they would have something resembling a replacement for Bolles?
OT Cam Fleming: 
If you can't get Bolles from the Broncos, why not take a shot at their backup tackle who started for Nathaniel Hackett last season and has experience at both left and right tackle?  A veteran of ten NFL seasons, Fleming had one of his best years as a pro in 2022 when he started 15 games for Denver.  Given the Jets need for depth at tackle, Fleming would make sense.
After all, Joe Douglas has a potential Super Bowl contender on his hands, so this is no time to sit idly by.
Videos
JetNation
4.6K
Subscribe
Broken Brains; Critics of Jets Quarterback Aaron Rodgers Begin Stirring up Conspiracy Theories