Jets Ship Wide Receiver Mecole Hardman Back to Chiefs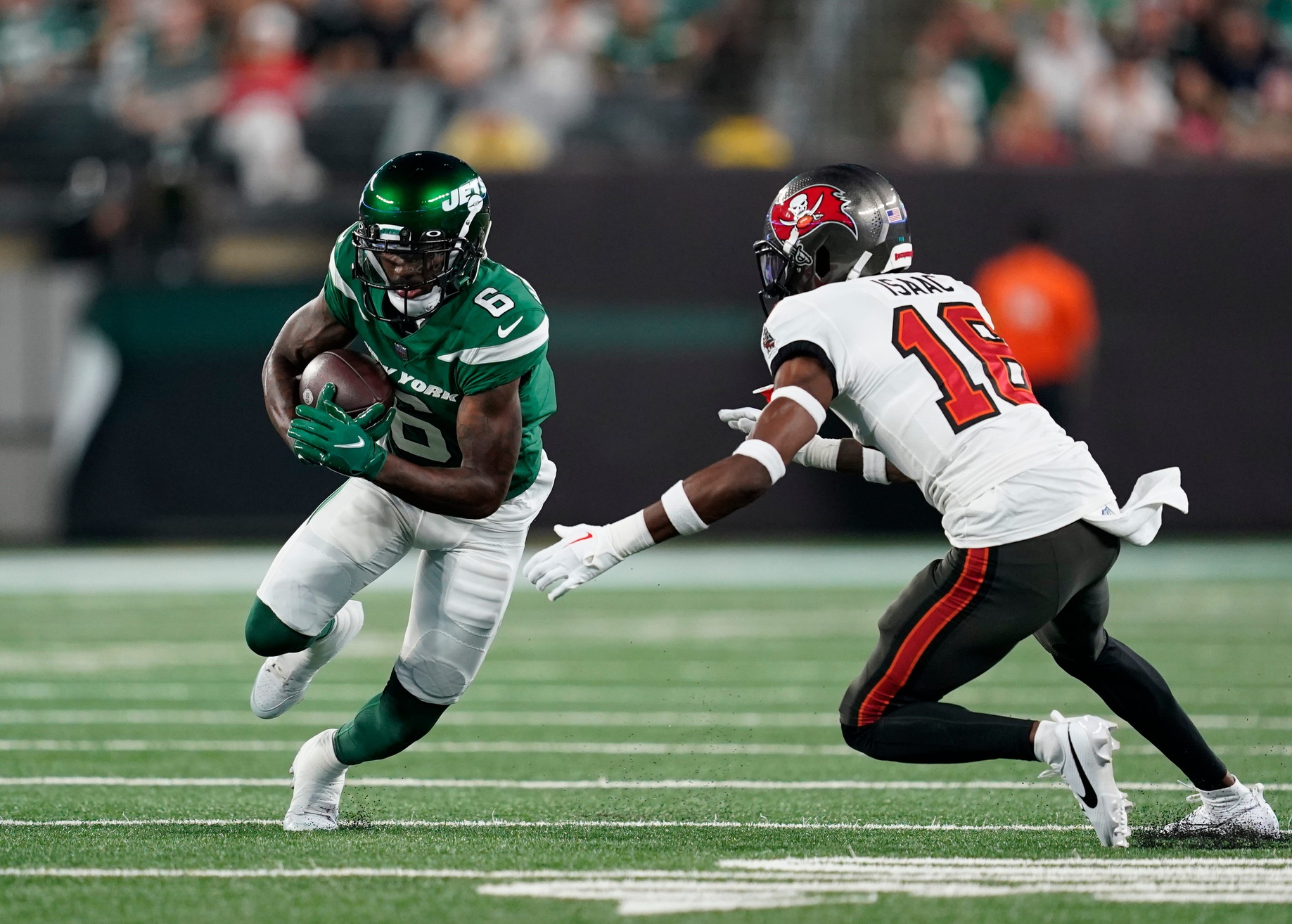 Jets wide receiver Mecole Hardman, who has done little more than take up a roster spot since arriving in New York, is heading back to where he started.  It seems Andy Reid and Patrick Mahomes have some use for a player that the Jets didn't as the Chiefs are sending a 2025 6th round pick to the Jets for Hardman and a 2025 7th.
Hardman signed a one-year deal worth $4 million but hasn't been able to find the field since the season started.  It would seem the Jets had a plan for Hardman when he was signed but couldn't figure out what to do with him once Aaron Rodgers was knocked out for the season with a torn achilles.
Videos
JetNation
4.6K
Subscribe
Broken Brains; Critics of Jets Quarterback Aaron Rodgers Begin Stirring up Conspiracy Theories