New York Jets Tailgate – 10/29 (Jets \ Giants Game)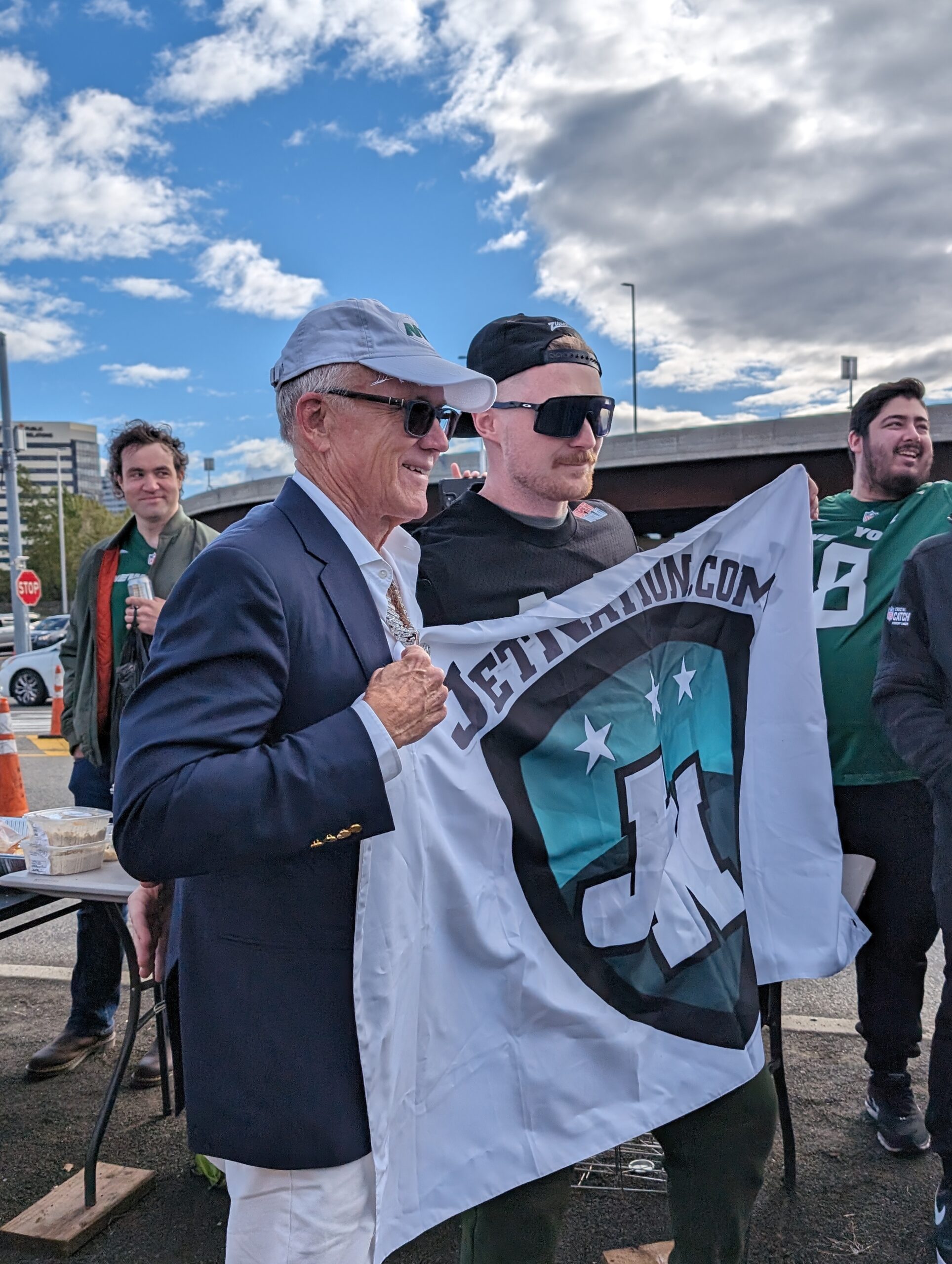 Are you going to see the Jets play the Giants? It may be a road game for the Jets but we will be there! We had a blast at our two JetNation group outings this year and decided to do another one. You should check out our New York Jets Tailgate at MetLife Stadium. Amazing food, complimentary beverages for our guests, and time for fun and games in the parking lot before heading into the stadium.
New York Jets Tailgate
Date: October 29, 2023
Tailgate: 9:00 AM – 12:30 PM
Game Time: 1:00 PM EST
Location: MetLife Stadium, East Rutherford, NJ
Link to sign up:  https://www.jetnation.com/product/new-york-jets-tailgate-at-metlife-stadium/
Location
Back of Lot F, near F11, along the back curb. Look for the RV with the JetNation.com flag flying above it.
Games
Tossin Tens, Cornhole, Beer Pong
Entertainment
We have three TVs this week and Starlink Satellite so we can have ESPN, NFL Network on. And we have a 1,500-watt sound system.
More Info
Once you sign up, you will receive a confirmation email. There are no physical tickets, and your name will be on the list. Email us at tailgate@jetnation.com with any questions. There is some additional information in our forums about our NY Jets Tailgate.
Menu
Videos
JetNation
4.6K
Subscribe
Broken Brains; Critics of Jets Quarterback Aaron Rodgers Begin Stirring up Conspiracy Theories