"Frustrated" Dalvin Cook Ready to Move on From Jets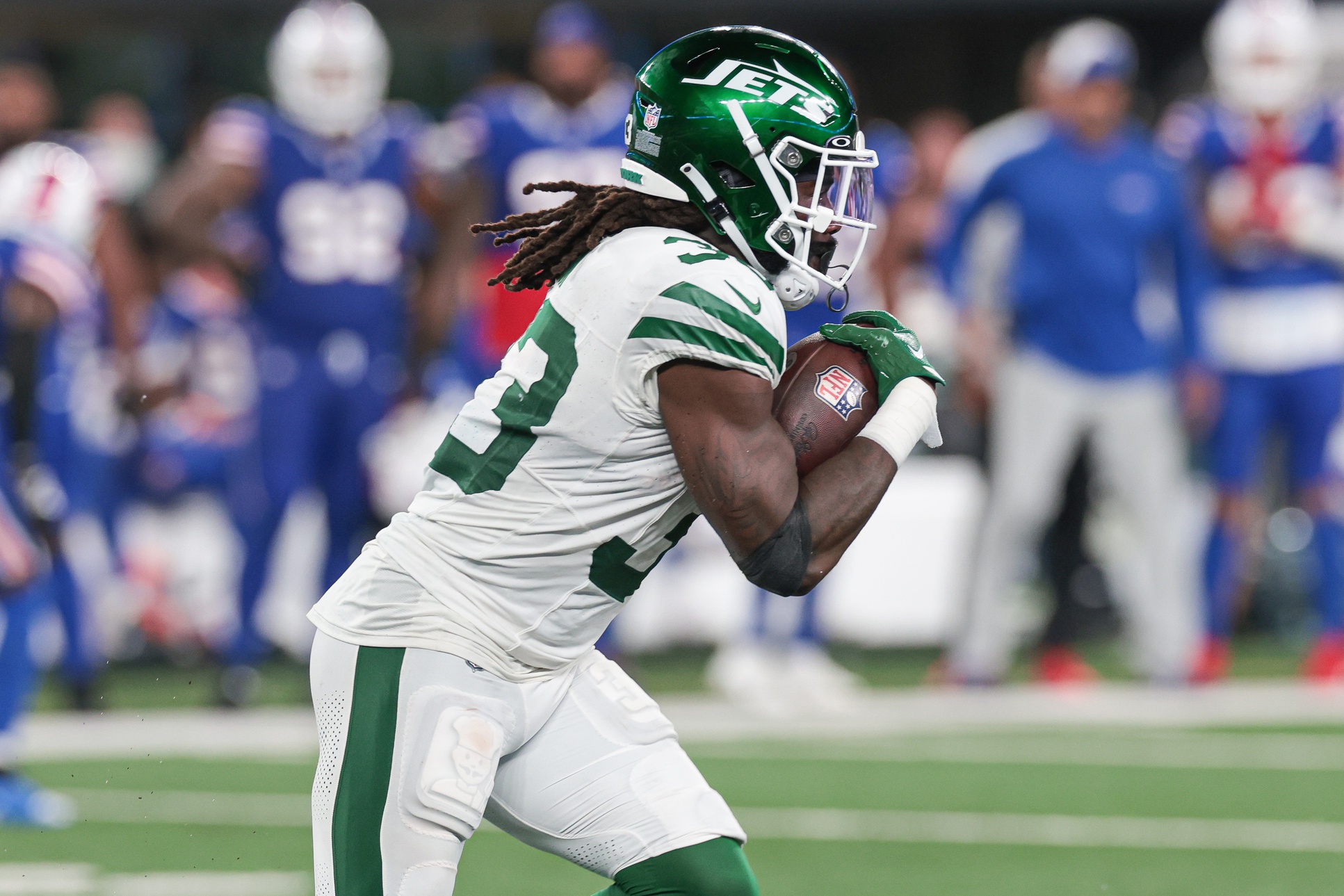 So it appears New York Jets running back Dalvin Cook has become frustrated by his short time at 1 Jets drive and is ready to move on.  And if Cook is frustrated, just imagine how Jets fans feel after watching him average a meager 2.8 yards per carry in his first, and what will be his only, season with the Jets.  It's a deal the Jets should have pulled and walked away from before it was signed, but that's water under the bridge.
Paying Cook big money was always a mistake by the Jets front office.  Giving up to $7 million to a back with high miles who had led all runners in carries for zero or negative yards last season was cringeworthy from the outset.  And for those who worried Cook wouldn't be the player he once was, even they were shocked to see just how bad he has been.
Now that the Dalvin Cook deal has proven to be a flop, the back did acknowledge yesterday in meeting with the media that perhaps trade talks to move him "might be a good thing".  The challenging part for the Jets will be finding a team willing to take on a running back who has averaged fewer than three yards per carry on the season.  Surely a team desperate for a running back to produce those types of numbers could snag a back from somebody's practice squad and save themselves a pick?
Videos
JetNation
4.6K
Subscribe
Broken Brains; Critics of Jets Quarterback Aaron Rodgers Begin Stirring up Conspiracy Theories