Zach Wilson an Afterthought in League's Effort to Protect Quarterbacks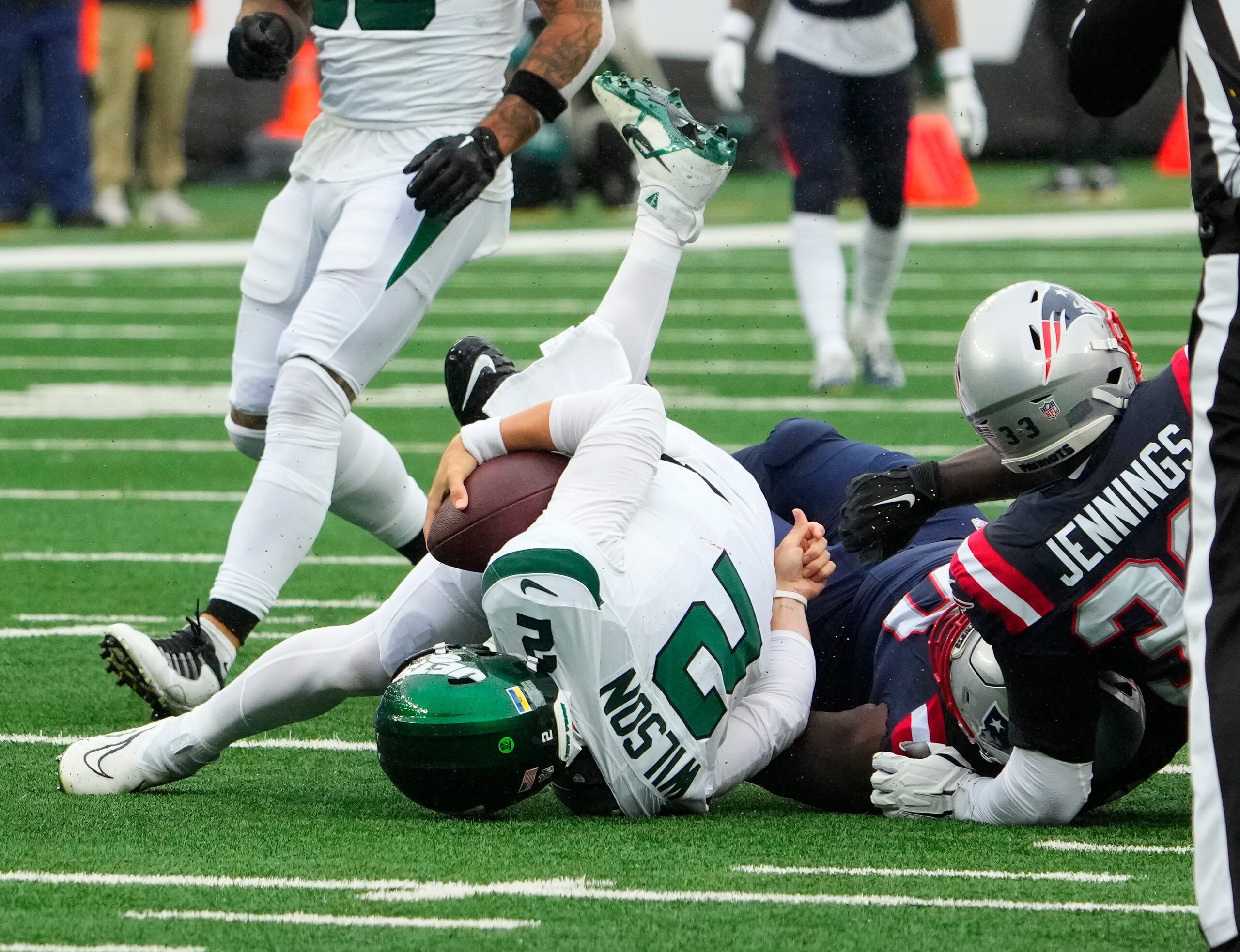 It's a fact that most Jets fans are well aware of, but now it's something that the national media appears to be taking notice of when it comes to Zach Wilson and other New York Jets Quarterbacks.  The NFL's effort to protect passers applies to just 31 clubs with the Jets being the lone exception to the rule.
As we pointed out a couple of weeks ago, the last time Zach Wilson or the Jets benefitted from a roughing the passer call was December 19th 2021.  The Jets were in fact the only NFL team in 2022 that didn't get a single call for roughing the passer.
This, despite several instances of the league fining players for hits on Jets quarterbacks days after the actual infraction which was not called on the field.  Even this play that saw Wilson clearly get grabbed by the facemask, drew nothing from officials on hand.  And of course there was this helmet to helmet hit that drew no flag from Bills linebacker Matt Milano.
Now it's gotten so bad that the national media is paying attention.
Mike Florio and Peter King sat down to talk Jets vs Giants and pointed out the fact that the Jets have now gone 26 consecutive games without a call in their favor.  This, despite the Jets being flagged for several questionable calls that in today's game, are always supposed to err on the of caution and protect the quarterback.
Well, unless that quarterback plays for the Jets.
Videos
JetNation
4.6K
Subscribe
Broken Brains; Critics of Jets Quarterback Aaron Rodgers Begin Stirring up Conspiracy Theories